The RIBA is hosting a conference on a delivery process that should close the gap between design intention and building performance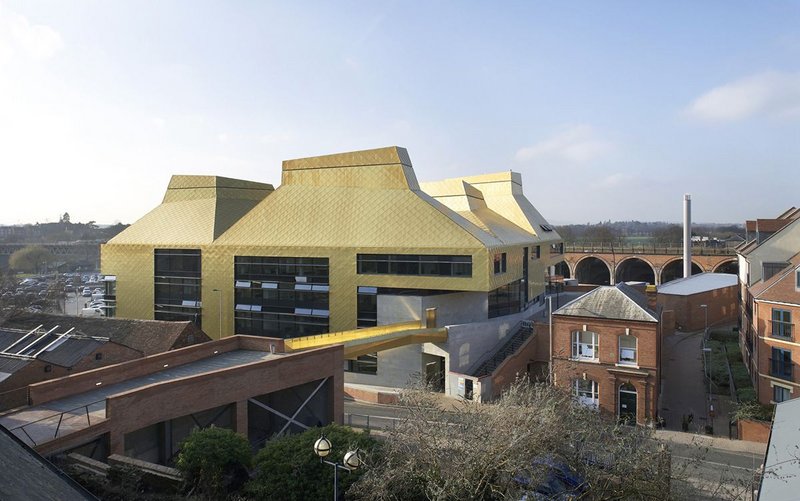 The Hive by FCBS.

Credit: Hufton + Crow
Since April 2016, not only is the use of BIM Level 2 mandatory for all publicly funded buildings, but so too is the requirement to carry out government soft landings (sometimes referred to as GSL). However, this digital process is still not fully understood by many architects, clients and construction professionals.
Delivering a building on time and on budget used to be the sole measures of a project's success, but modern buildings are often judged on how they actually perform. Soft landings is an enhanced delivery process which monitors projects from inception to completion, and then during use, to ensure that a building performs as it was designed to, appropriately meeting the end user's needs. Implemented properly, soft landings should close the performance gap between design intentions and operational outcomes.
To help the industry gain a deeper understanding of the methodology and practical benefits, the RIBA is hosting one-day conference organised by BISRIA. This, the second annual Soft Landings Conference, is taking place at RIBA headquarters on Friday 16th June. Peter Clegg, founder of Feilden Clegg Bradley Studios and chair of the RIBA awards panel, will give the keynote speech.
Using his experience of working on numerous award-winning schemes, Clegg will focus on the process of reflection through post-occupancy evaluation (POE), which leads to continuous improvement – one of the essential aims of soft landings.
The rest of the conference is aimed at providing delegates with practical information about the method, including step by step instructions, in order to avoid pitfalls and ultimately deliver a better performing building. It will feature a range of case studies that demonstrate how projects have benefited from soft landings.
Other sessions will focus on the investors' point of view and how integrated project insurance (IPI) interacts with the process, along with BSRIA's plans for the future of soft landings.
For more information and tickets, click here.