Small and large practice are hugely different; turning one into the other is a giant leap
For most businesses, growth involves producing more of the same. Yes, sales techniques evolve but, essentially, it's just a question of pressing the button and producing enough goods fast enough to meet demand.
But for architects, the similarities between small and large businesses barely exist. They work for completely different clients, who demand completely different products and services; they procure, work on and deliver jobs in different ways. In fact, it would be almost perverse to suggest starting in a small practice if your ambition is to run a large practice – or vice versa. Last year's RIBA business benchmarking survey brought this duality into sharp focus.
Different clients
The most striking difference between large and small practice is the client base. Almost half the income generated by small practices comes from domestic clients, people putting their hands into their own pockets to pay for a service that is expected to satisfy very individual requirements. These clients will be looking for a hand-holding service that could encompass everything from designing the kitchen drawers to selecting and managing the builder. By contrast, half the business for large practices comes from private corporate clients, spending shareholders' money. These clients will likely expect the builder to manage the architect, and certainly the kitchen drawers will be mass-produced to a design by a manufacturer; here, the architect's job will be as much design management as actual design. Interestingly, the relationship with the builder is starting to have a really profound effect on the profession: more than 20% of the fees earned by large practices now come from contractor clients, which places these practices firmly in the 'construction industry supply chain' ; a far cry from the personal patronage enjoyed by small practices on domestic projects. Additionally, the public sector – with its tick box procurement routes and KPI driven delivery – hardly features in the lives of the smaller practices but accounts for over 20% of the work of large firms.
Winning work
It is perhaps not surprising that, given their client base, more than 60% of the projects won by small practices come through direct appointments, involving no competitive processes at all. So their new business focus has to be on generating word of mouth recommendations from satisfied clients and milking their personal contacts. Large practices are not afforded such luxury: only 25% of their work falls into their laps. They are dominated by framework agreements, EOIs, PQQs, OJEU and competitive interviews. Many employ teams of non-architects to hone their written submissions and jump hoops in increasingly hostile procurement questionnaires – a far cry from the golf club.
Small firms get 60% of their work via direct appointments; large practices are dominated by EOIs, PQQs, OJEU and competitive interviews
While practices of all sizes offer the full architects' service, large firms are pressed by their clients' increasingly fragmented procurement process to offer piecemeal services, which affect the skills they must offer and their ability to retain good staff. More than 60% of large practices are prepared to undertake production information on projects without having first done the design – only 35% of small practices feel this need; similarly, a quarter of large practices will do contract administration. Equally challenging, 15% of large practices offer structural and services engineering as well as architecture, with all the inherent practical and cultural challenges of running a multi-disciplinary business – compared to only 3% of small practices.
Logistically it is difficult for small practices to work on larger schemes, and for large to work on small ones. But location also counts. Only 2% of small practices' work is overseas; for large practices this is a third.
These contrasts show that the architectural, as well as the business, challenges faced by small practices are completely different to those of their larger counterparts. As a result, any transition between the two will involve disruptive and painful personal change for the practice leaders, massive determination, the introduction of new skills and extraordinary hard work but, if done successfully, it is, of course, likely to be exhilarating and hugely satisfying.
Caroline Cole is director of Colander Associates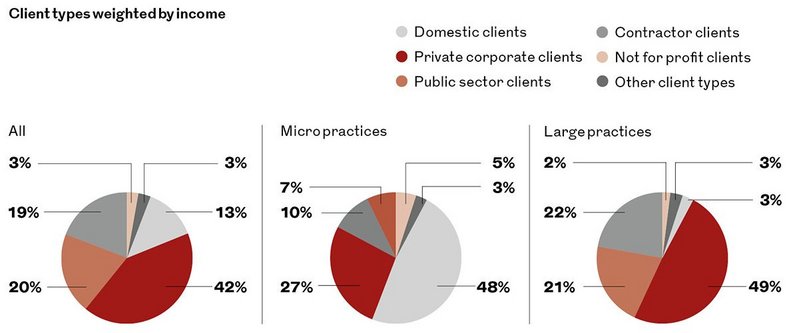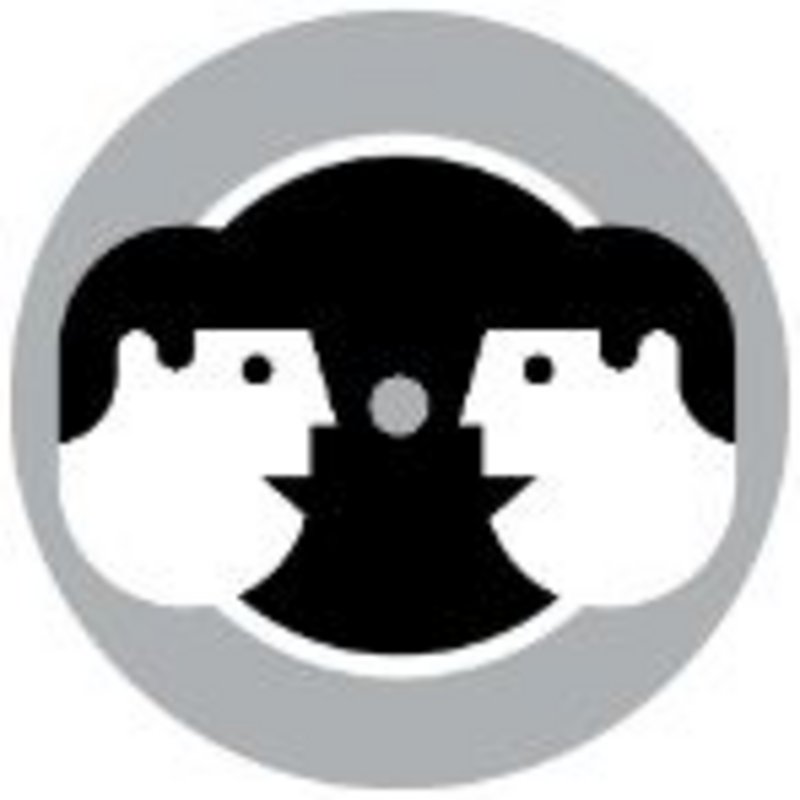 Internal Management