Schueco Excellence Awards 2014: Commended, Specialist Contractor. Entrant: Lakesmere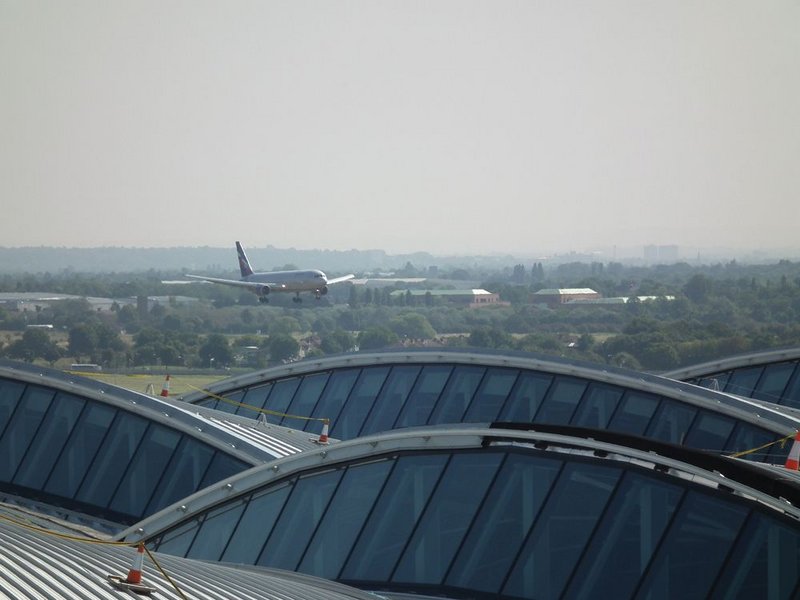 Left The new terminal's distinctive undulating roof incorporates approximately 7,000m2 of Schueco's framed glazed skylights.
Heathrow's Terminal 2 is topped with an undulating waveform roof combining 7,000m2 of Schueco FW 60+ framed glazed skylights with 45,000m2 of Kalzip aluminium standing seam.
The project is notable for its scale and complexity. Specialist sub-contractor Lakesmere met tight building enclosure deadlines and the logistical challenges of the airport – one of the largest construction sites in the UK – remaining operational throughout.
Lakesmere worked in association with the Schueco technical team and carried out early 3D-modelling of the roof to determine logistic and work access strategies to help devise an efficient method of installing the large glass units into the Schueco frames across the vast expanse of roof area.
Antonio Rubio, project leader for envelope and ancillary buildings at main contractor HETCo, says the roof is the main architectural feature of the terminal building envelope.
'It was very challenging in all aspects – design and installation complexity, very demanding programme, and with the logistic constraints of working within Heathrow airport,' he says.
Judge Eleanor Young comments: 'A large scale challenge in complex geometry, this shows the importance of collaboration across design team, specialist contractors and supplier.'
Credits
Client: Heathrow Airport
Architect: Luis Vidal + Architects
Masterplanner: Foster + Partners
Structural engineer: Ferrovial Agroman Technical Office and Merebrook Consulting Engineers
Main contractor: HETCo (Laing O'Rourke/Ferrovial Agroman joint venture)
Specialist contractor: Lakesmere