Speakers from across construction report little impact from Brexit on their businesses so far, but they're taking nothing for granted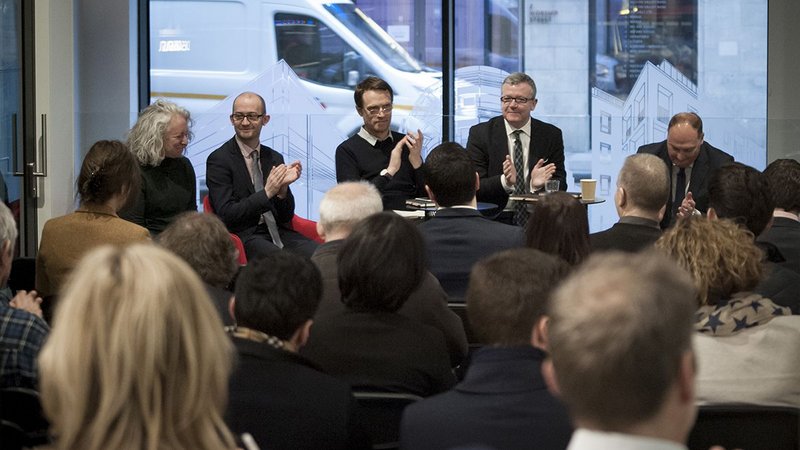 Brexit is, we are told, a one way trip, albeit one for which the UK government is still planning the itinerary and wishing for sunshine. Still, the start of 2017 has seen some small progress, with Theresa May's recent speech setting out 12 strategic objectives for the Brexit negotiations, plans by government to publish a Brexit strategy white paper, and the release of an industrial strategy green paper aimed at boosting future economic growth in the regions.
At the same time, economic data for 2016 has confirmed the resilience of UK markets through the turmoil of referendum year, with indicators around such key areas as employment, GDP, consumer spending and house prices all recording rises.
It hasn't had an impact on us as a company. Our business activity hasn't been affected, but we're all being warned by the banks that the pain is yet to come
Nigel Franklin, Calford Seaden
This all added fuel to the latest AluK debate, 'Brexit – What does it mean for the construction industry?' which took place in London on 26 January. The panel for the debate, chaired by RSA chairman Matthew Taylor, brought together different sides of the industry, with Nick Whitten, associate director for UK research at property consultant JLL; Mark Cleverly, head of commercial development at Arcadis; Lorraine Stout Griffith, associate director at Twelve Architects; and James Kenny, head of global affairs at Arup.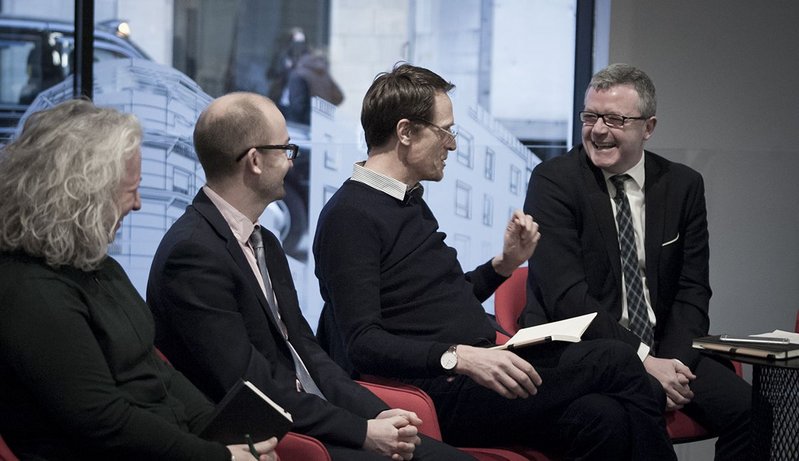 Matthew Taylor (third from left), chief executive, RSA chaired the panel debate.
Cleverly said opportunities were already emerging that could set the scene for Brexit Britain, with one early bonus being increased interest in the hotel sector. 'Brexit triggered a decrease in land values and that, coupled with the fall in sterling, is leading to new sources of investment in the UK,' he said. 'The fact that the UK is outside the single currency, and that property values have the ability to naturally adjust, means investors still see sources of value here.'
As a relatively small practice often working with smaller developers, Twelve did see a negative response following last June's vote, said Stout Griffith: 'Several projects were put on hold, because the clients were struggling to find external investment.' But projects on site are continuing and Stout Griffith said there is a determination to be positive, while her practice is cautiously guarding against possible future volatility by looking to diversify.
The fundamental shortfall in supply has kept home sales prices and transactions at healthy levels, although high value properties in the South East have suffered a Brexit blow. For housing, Brexit feeds into an already multifaceted problem. JLL's Whitten said: 'If consumers are squeezed on spending and saving, that will impact on their ability to buy homes, while the government needs to find solutions to keep supply going.'
As a practice we're staying on our toes. A number of our clients are high net worth individuals. It's uncertain times
Jeremy Spencer, Smallwood Architects
As for predictions of businesses abandoning the UK, as yet largely unrealised, Arup's Kenny pointed out that this could happen not in a rush, but in a slow flow. 'A company won't close a UK factory down this year, or next year,' he said, 'but when it comes to the next investment phase, they'll be asking questions about the UK.'
The dispersed nature of today's product supply chains is also often overlooked in discussions about the benefits of weaker sterling, Kenny cautioned. 'If you're an innovator, then a lower pound is a help. But if you're an assembler, with assembly chains running across Europe, then that brings complexity, even with a lower pound.'
From a business point of view our company isn't suffering because we're international. But personally I have very mixed feelings about it
Lucy Flintoff, Chapman Taylor
Among the debate's panel speakers and audience there was a sense of pragmatism and getting on with business. 'We can't go back now,' summed up Stout Griffith. But that business-like approach was balanced by more emotional responses, engendered by fears for the future, and by some of the human consequences of the referendum and its divisive messages.
Audience members raised issues such as climate change and energy, and asked how they could be addressed without the collective framework of the EU. 'Brexit has made all these things far worse,' said one. 'It is taking the country in a direction we shouldn't be going in. We need more collaboration, not less,' said another.
Stout Griffith spoke about a staff member who decided to return to their native France after the vote. 'They didn't feel welcome,' she said. 'There's been a sense that we're not welcoming to European talent any more and that's a loss. It enriches architecture to have that.'
The challenges of retaining overseas talent, nurturing home grown skills and much more will be addressed as negotiations with the EU develop. In spite of all the uncertainties, there are grounds for hope: positive economic indicators, continuing market confidence and Theresa May's pledge, in her speech earlier this month, to 'use this moment of change to build a stronger economy and a fairer society'.
This was a RIBA Journal event organised in association with AluK (www.aluk.co.uk)
---