Client assurances that everything is 'good to go' are not enough, and, with questions of copyright, architects need to take steps to ensure the right licence is in place to use designs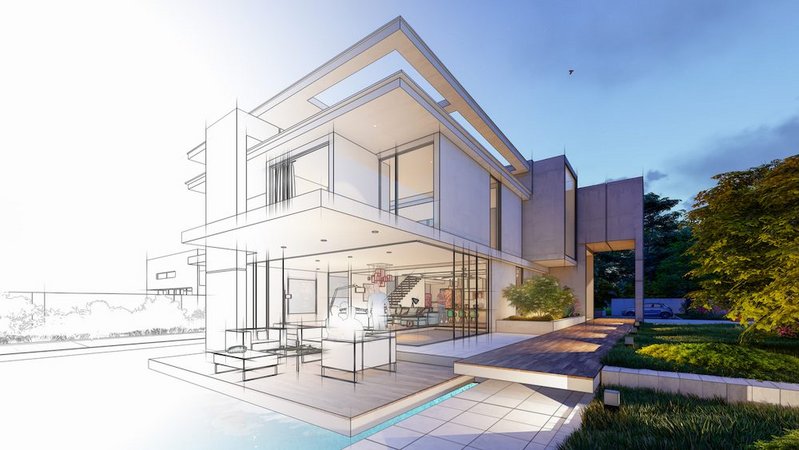 An incoming architect must start by establishing who owns copyright

Credit: iStock Photo
'It is not uncommon for an architect to be instructed to develop to completion the design of another architect,' says Christopher Smart, Director Smartarch, and someone who has been dealing with complaints against architects via ARB and RIBA for over 20 years.
'Such situations can arise when the first architect develops a scheme for planning and then the site is sold and another architect is engaged,' he continues. 'It can also occur in a design and build scenario when the original architect is not novated.'
Where the original architect was commissioned to design a project to planning, for example, a second may be appointed as executive architect to complete it. Ownership of the site might also have changed, which will mean a new client name on the contract.
But the incoming practice must understand that it has clear obligations under the RIBA Code of Conduct/Practice when taking on a project started by someone else, and risks infringing the original architect's legal copyright – and the prospect of legal action – if designs are not properly licensed for use.
What are the contract provisions that apply for licensing?
Client assurances that everything is 'good to go' are not enough.
The Code of Conduct/Practice 2021 (see Principle 3: Relationships; section 2: Previous Appointments) gives clear guidance on the steps Chartered Practices/members should take to satisfy themselves that the client does indeed hold a license to use design drawings, specifications and the like.
'A second architect should check that the client actually has a license or some other authority to build out the first architect's design,' Smart recommends. 'To be absolutely careful, perhaps a call should be made to the first architect to check that there is no impediment on the design being developed.'
What may be less straightforward are the contract provisions for licensing that apply, because different contracts treat the licensing of designs in different ways. The RIBA Helpline reports a number of enquiries recently from architects concerned about the legitimate use of other architects' designs.
Rachel Gwilliam, Senior Legal Manager at Bouygues Energies & Services and also member of the RIBA Standards Committee, says an incoming architect must start by establishing who owns copyright: 'It's really important to understand what the original contract says and how copyright is treated, and it's best to check the original contract with your own eyes.'
The original architect could have assigned copyright to the client, but this is rare. Typically, the architect retains copyright and grants a licence to the client to use the design. Gwilliam says the terms within this licence are critical. They may be broad in range, even allowing for multiple uses of a design on repeat projects, or there may be stated limitations.
What should architects do in regards to fees paid?
Incoming architects should know whether or not they are allowed to modify or adapt the existing design, for instance, or whether modifications can be made within certain boundaries. This can be particularly relevant in design and build contracts where the original architect has not been novated to the contractor.
The incoming architect must also check whether the granting of the licence is conditional on fees being paid and then check that fees have indeed been paid. Most standard forms of contract have a provision that fees must be paid to enable licensing, but some are more architect-friendly than others. The RIBA Standard Professional Services Contract spells it out clearly: the architect can withdraw or suspend the copyright licence if any fees are outstanding.
If the licence does not exist at that time, the client has absolutely no right to use the design, says Gwilliam.
What are moral rights?
Moral rights - that is the right to be identified as the author of an artistic work - exist alongside legal protection of copyright, though they tend to be less well understood and may not be addressed in contracts.
Moral rights will continue to apply irrespective of whether or not a licence has been granted to make use of copyrighted material. This means that clients and incoming architects may need to acknowledge the work of the original architect. This is not a matter of professional courtesy, but is a statutory legal right of the original author, says Gwilliam. Moral rights apply to drawings, models and images as well as the completed project itself.
Conversely, where the treatment or execution of an original design is regarded as derogatory, the original architect can demand to be no longer associated with it.
What does the RIBA Code stipulate?
Beyond establishing contractual rights, Chartered Practices/members must adhere to the RIBA's Code of Practice/Conduct when taking over work from a previously appointed architect.
The incoming practice should inform the original architect that they will be continuing with the project before accepting their own appointment.
They should also seek assurances from the client that the previous appointment has been properly terminated; that they (the client) hold a licence to use any information such as drawings, specifications and the like; and that there are no known outstanding contractual or other matters that would prevent them accepting the appointment.
Kirthana Neelala, Professional Standards Manager at the RIBA, recommends that architects should not hesitate to quote their obligations under the Code to any client querying why they are requesting such information.
'It is always good practice to document what reasonable steps you have taken. For conversations that have taken place or phone calls, it is generally good practice to write an email summarising the discussions. It does seem obvious, but maintaining written records of any changes to appointments or terms of engagement make a big difference if disputes arise at a later date.'
Chartered Members and Practices that have queries regarding previous appointments on projects, particularly where there has been a dispute or the incoming architect suspects there are unresolved issues regarding licences, should seek advice or contact one of the RIBA's Specialist Practice Consultants for guidance.
Read more about who owns copyright on architects' drawings and on licenses and infringements.
Thanks to Rachel Gwilliam, Senior Legal Manager, Bouygues Energies & Services; Christopher Smart, Smartarch.
RIBA Core Curriculum topic: Legal, regulatory and statutory compliance.
As part of the flexible RIBA CPD programme, professional features count as microlearning. See further information on the updated RIBA CPD core curriculum and on fulfilling your CPD requirements as an RIBA Chartered Member