Diverse workplaces can help improve both design and practice culture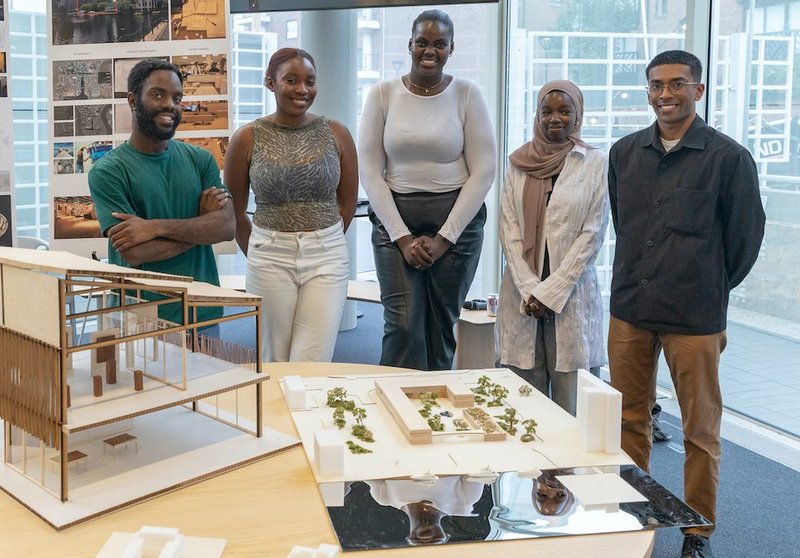 A recent POC In Architecture model workshop attracted 16 students from around the country.

Credit: Aaron Hargreaves/Foster + Partners
RIBA has been celebrating Black History Month during October with a theme of 'saluting our sisters' and showcasing the contributions that black female architects have made to the profession.
Although the awareness month provides a fantastic way to look back at the history of Black architects, it also gives us a great opportunity to celebrate a grassroots movement like POC in Architecture (POCinA) that's trying to boost inclusivity and diversity throughout the industry in the present day, as well as support African and Caribbean heritage students in the process of entering the profession.
POCinA's work also highlights why increasing diversity is not just about being seen to do the right thing, it has other practice benefits too.
The community has grown to the extent that it now showcases student work both online and now in in-person networking events, organising its own mentoring programs and hosting workshops. What is most remarkable about POCinA is that it is a monumental solo effort by a young Black architect who is still in the process of starting out in the profession herself.
How was POC In Architecture started?
Savannah Williams, now an architect at Foster + Partners, started POCinA as an online blog three years ago. Like a lot of ventures borne out of passion and an intent to make important change at that time, it started after a period of COVID isolation.
'Black Lives Matter images were everywhere [at that time], and everyone was sharing them as a sign of solidarity,' Williams explains. 'I decided I wanted to do something that would be longer lasting and not just in that moment.'
She continues: 'I started reflecting on my own journey and my own life. A big part of that has been my time in architecture and how my heritage and my architectural journey came together. I was also speaking to my peers and community, and I began to hear similar tales of a lack of representation.'
Despite studying at three different universities, Williams says she does not recall seeing a single tutor of African or Caribbean heritage during her entire architectural education. When she launched POCinA, she could count the number of Black students on her Master's course on her one hand. So, the idea was hatched to make POCinA as a safe space where Black students could share design achievements and interesting topics and create discussions.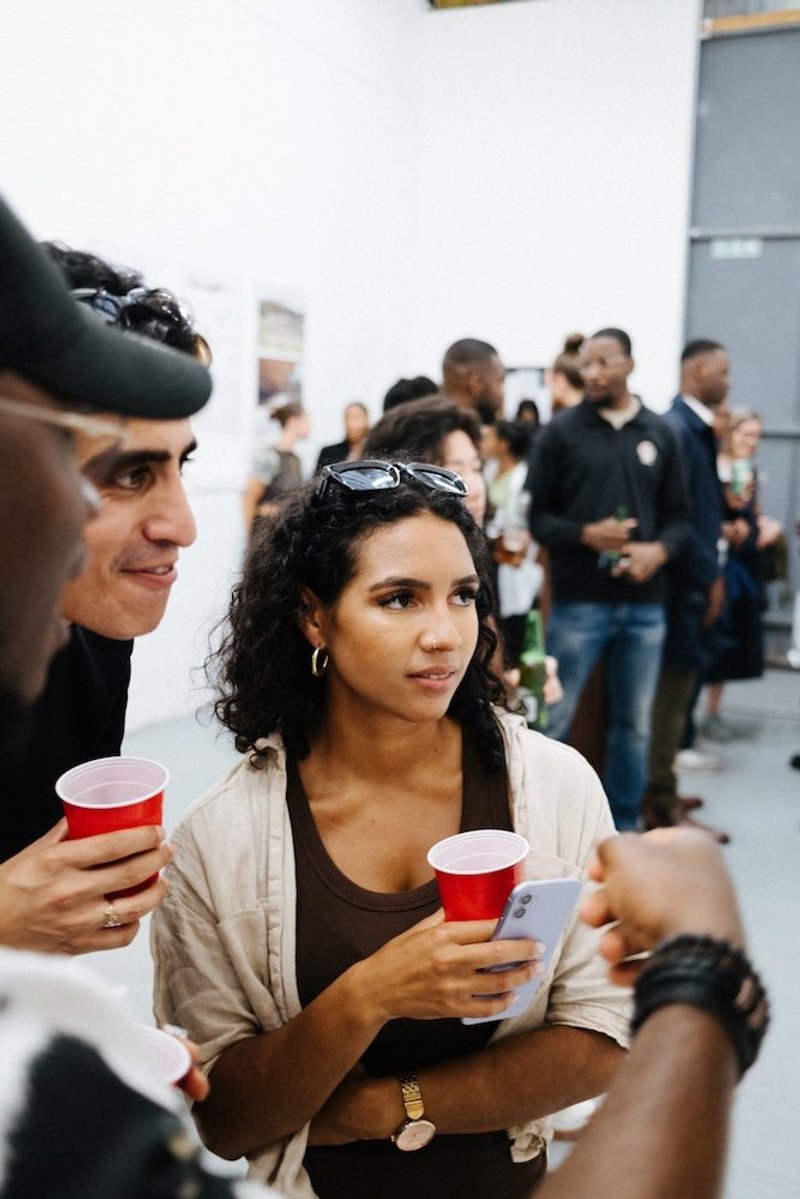 Exhibitions provide a space for celebration, discussion and sharing experiences.

Credit: Shane Duncan/POC in Architecture
What else does POC In Architecture do?
Moving on from the original blog and establishing her own voice, Williams was looking to create a more interactive experience and set up a mentoring programme for Part 1 students to prepare them for the year out in practice.
Despite it still being lockdown with most communications online, so she mostly managed to pair students with practising architect mentors over three or four months. The aim was to help students to see their career as attainable, says Williams, and to give them a sense of recognition as they progressed through their seven-year journey.
The mentoring program has gone from strength to strength, she says, and has now broadened to support African and Caribbean heritage students in transitioning into practice.
Coming out of lockdown, the next step was to find a way to bring people together and the idea of a POCinA exhibition that would celebrate the work of students from the mentoring program was born. The 2023 exhibition featured Part 1 and Part 2 students' final projects at the Collective Ending HQ in London, providing Black students with a chance to meet other aspiring architects outside of their own university setting.
It was a new experience for the students to come to London and see their work displayed in a proper gallery and to talk to a whole range of architects – including Armstrong Yakubu from Foster + Partners and RIBA President, Muyiwa Oki - especially as some of the students reported that at their university they were the only Black person on their course.
More recently, POCinA has organised model-making workshops in collaboration with Foster + Partners that attracted 16 students from around the country.
What are the benefits of a diverse workplace?
The benefits of a practice striving to increase diversity within their workforce are many, Williams says.
'If you have a diverse group of people working for you, that will diversify your design as well – it can bring in new viewpoints, new methods and new approaches. Diversity improves the workforce itself and improves how practises can operate.'
She also suggests that having a diverse workforce can help win new business across the world.
'If you have just one type of person in your practice, it might be seen as a barrier to engaging and being seen by potential clients in, say, Ghana, India or China. Having different types of people working for you opens up different dialogues with different people.'
Her advice to practices looking for ways to improve equality, diversity and inclusion (EDI) in the profession is to start reaching out to local community organisations, perhaps sponsoring events or, even better, actually collaborating on events once or twice a year.
Collaboration is a powerful tool, she argues, because only through this process are you truly integrating with communities.
And her advice to those around the country seeking to create their own movement or network to help raise awareness of Afro-Caribbean and African architects within the profession?
'Know what your aspiration is, who you're trying to attract, what your goal is and who you are trying to help. Plan, network and put the time in. And be brave.'
Thanks to Savannah Williams, architect, Foster + Partners and founder of POC In Architecture.
RIBA Core Curriculum topic: Inclusive environments.
As part of the flexible RIBA CPD programme, professional features count as microlearning. See further information on the updated RIBA CPD core curriculum and on fulfilling your CPD requirements as an RIBA Chartered Member.