Moving into design research can look daunting to newcomers, but some key points can help ease your way – and help you earn financial benefits too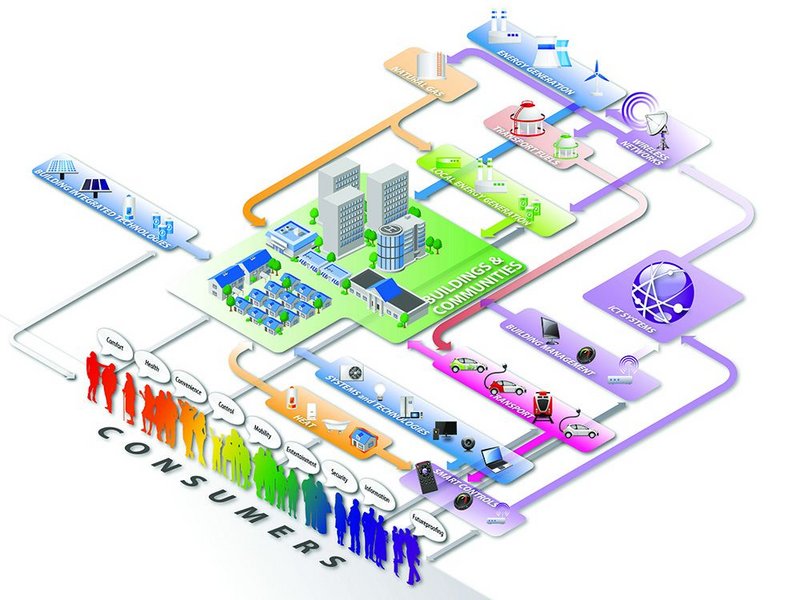 PRP's research for the Energy Technologies Institute combining information on behaviour and monitoring equipment data.
The word 'research' conjures many images: a student finishing an essay in the early hours of the morning, lab-coated scientists, an historian poring over archives in a hushed reading room, or perhaps a social scientist doing statistical analysis of changing societal norms. What about an architect creating new insights – into architecture, the way it works and the way in which people interact with it – through the process of design?
Too few architects receive the financial and public recognition they deserve for the knowledge they create
This research – design research – lies, as the RIBA president Stephen Hodder notes, right at the heart of the profession. Architects solve problems and create new knowledge through the process of design; new insights that are then embodied in the built form. Although design research is recognised as an important research method by the UK's Research Excellence Framework too few architects receive the financial and public recognition they deserve for the knowledge they create.
Plan ahead
By highlighting key points within a project that might fit into a practice's fee structure, the RIBA Plan of Work 2013 encourages architects to ensure they benefit financially from any research. Starting out can be daunting. The RIBA's Research in Practice guide, developed with the University of Sheffield, helps architects broaden their research horizons, support them as they build programmes of work and strengthen relationships with the wider research community. It also gives tips on benefiting from others' research and managing knowledge in practice.
There are seven key steps towards research in practice. First, understand and define the problem – this will help with allocating resources or gaining funding, and help to avoid getting caught up in interesting but unnecessary lines of enquiry.
Decide what success looks like – how will you know if your research has been successful; with what metrics will you judge success? Metrics can be qualitative (eg a description of the atmosphere of a space) or quantitative (a target air infiltration rate).
Understand the context – looking for design precedents is the design research equivalent of an academic literature review: understanding what did work and what didn't in the past will help you solve design problems.
Decide on a method – will you be doing design research or using methods such as statistics or cultural analysis? Sometimes more than one method is used to get to an answer.
Find the right partners – do you or your practice have the right skills? If not, partnerships with academic researchers can make the difference between a successful project and an unsuccessful one, as well as potentially opening up funding possibilities.
Record the process – recording decisions, data and analysis at each step is vital in high-quality research. This needn't all be written: drawings, models or photographic surveys are important too.
Share and manage knowledge – even where projects are commercially sensitive, sharing findings and knowledge within your own practice and with the client is important. Ensure that if staff move on knowledge isn't lost with them and ensure new intellectual property is protected. Sharing findings with the profession can also boost the practice's reputation – and attract new clients.
---
Anne Dye is head of technical research at the RIBA
---