From Johannesburg to New York, Lesley Lokko's writing, teaching and speaking has engendered debate on cultural identity in architecture. Now it has won her the RIBA Annie Spink Award for outstanding contributions to architectural education, next she takes on curating Venice Architecture Biennale 2023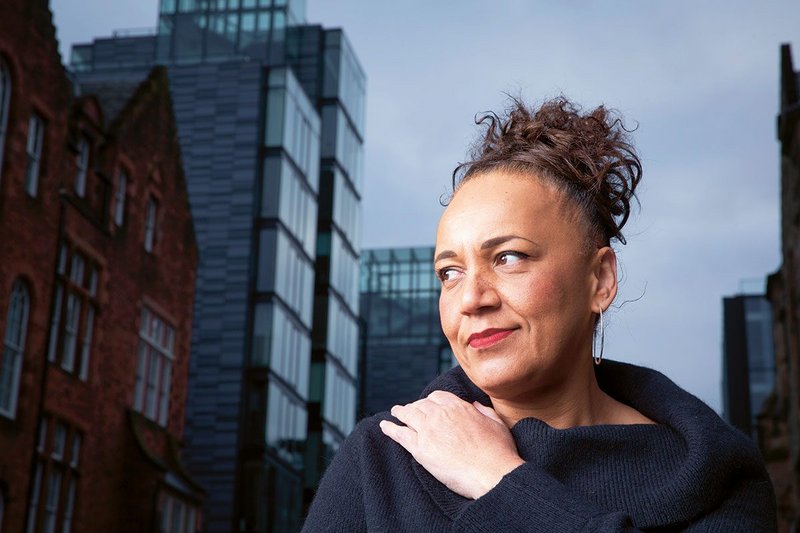 Lokko grew up in Scotland and Ghana, and is living between the two. She is pictured here in Edinburgh.

Credit: Murdo MacLeod
Find out more about Curator of Venice Architecture Biennale 2023...
'She was causing so much upheaval… quickly building up into massive explosions… it was wild, exciting, exhilarating… ideas were flying, adrenalin was pumping… After the explosions everyone was on shifting dynamic ground, what began to take form was truly transformational, innovative, progressive, and painstaking process.' So writes Mandy Shindler, an alumna of the University of Johannesburg's Graduate School of Architecture, of its 2014 founder, Professor Lesley Lokko.
As Lokko is awarded the biannual RIBA Annie Spink Award for outstanding contributions to architectural education it is worth following this story through and discovering what it meant to the education of one architecture student. 'I had never in all my years having studied in South African schools, and now a typical South African University, even considered the possibility of education being uplifting, inspiring and motivating. Instead the tradition in South Africa seemed to me one of what we'd call vasbyt (hold tight, or literally, 'bite tight')… An education was something to be endured.'
In autumn 2020 Lokko hit the news in the US and UK for her resignation from the Spitzer School of Architecture at The City College of New York, less than a year into the job. She explained the perfect storm of leadership and institutional issues together with a weight of expectation to be a 'superhuman' as a black woman bringing change to a school on entrenched tenured staff – all in a time of a pandemic and with minimal back up and resources: 'I realised I would be working 18-20 hour days and still couldn't turn the ship around,' she says. She has won the Annie Spink Award against that background, selected from a strong field of nominations.
Enriching architecture
The judges said: 'She has pioneered for and cultivated critical debate about identity in architecture. In so doing, she allows our discipline to be enriched by many new voices, traditions and dreams, enabling students and educators to find their place in architecture, on their own terms, galvanising others in the field to address a more pluralistic, inclusive, and open culture of education.'
This critical angle was visible from when Lokko came to architecture in her late twenties and wrote her PhD thesis on the ­relationship between race and architecture. Early on she edited and published an influential reader, 'White Paper, Black Marks: Architecture, Race and Culture', which stamped her mark on this nascent field. She surprised herself at getting the book published. 'At the end of my fourth year I sent a book proposal to Routledge,' she explains. They wanted it. Drawing it together put her in touch with others exploring these issues, including critic, architect and educator Michael Sorkin who later persuaded her over to New York. 'It started a lifelong conversation,' she says. Teaching at London schools, developing an MA in cultural identity and globalisation, seemed to set her on the path of academia.
But when you look up that important work now you find a clue to another of Lokko's careers – as a novelist. Alongside her PhD and building her own home in Accra, Ghana, she married her own experiences and the Time Out A to Z of writing a blockbuster and came up with a book deal. Over a decade it lasted for more than 10 novels delving into race and identity with a heady dose of romance. 'And beauty,' she adds, 'But I was a B-list author, it became a formula. I wanted to do something different.'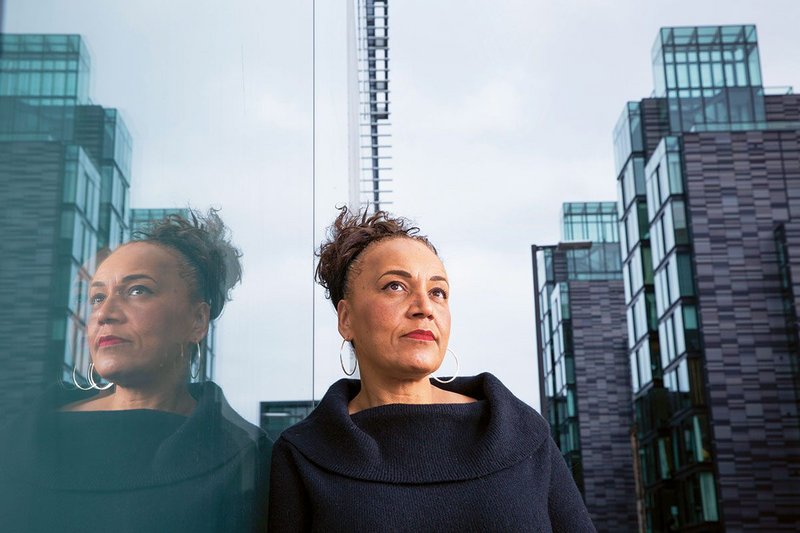 After educating graduate students Lokko's next challenge is setting up the African Futures Institute.

Credit: Murdo MacLeod
Political imperatives
After years out of teaching that different thing came from a rare architecture lecture in Holland, where an invitation took her to Johannesburg University as external examiner. She wasn't impressed with the architecture school: 'It was terrible'.
So, of course, she landed up teaching there, and eventually pushing them to set up a graduate school. As South Africa erupted in student protests in 2015, going from #RhodesMustFall to #FeesMustFall, she saw a unique political space emerging: 'Decolonisation was on the agenda like never before.'
And she had the tools to make the most of it in teaching architecture, a development of the unit system that came out of the AA in the 1970s. She called it Unit System Africa: 'It allows teaching to be transformative, over a longer time frame and with the concept of co-creating.' It was this system that opened student Shindler's eyes to the joys of learning. But it wasn't the only change to the teaching. 'It was at that point I realised teaching could be a political act,' says Lokko. She brought in young teachers, only just emerging from the protests themselves and hungry for action – the results could be seen in projects bursting with ideas – and in the popularity of the school. 'It almost exploded, there was more demand for places than we could cope with.' It went from a dozen to over 150 students. It has been described as radical and transformational by other educators – Lokko's energy went into making it that for the students.
She sees the summer 2020 protests in the West over racism as part of a continuum of what she was working on with students in Johannesburg. 'For students to be their complete authentic selves, to give their all, we need to deal with the elephant in the room.' She recalls a conversation with a student with a Moholy Nagy collage. The underlying layer was indistinct and when Lokko pressed her she realised the girl was crying. It was an image of Durban beach front, a reference to a social media post by a white South African about 'black monkeys' on the beach. But the student didn't want to make it any clearer for her mixed class, she didn't want to upset the balance, 'we have to be polite and cool or we don't know where it will go'. Lokko says: 'It cannot be that students have a secret life they want to deal with, yet in the classroom, where you open things up, they close up for fear of confrontation… and remain silent.' At GSA transformative pedagogies of critical inquiry tried to allow students to either design conventionally or to come sideways at a project to allow students to think differently.
Making issues meaningful
Opening up those hidden spaces around both racism and race has been one of Lokko's strengths. In recent lecture she gave a hint of the riches that can come from understanding race in its many forms. 'In the context of architecture race encompasses many deep and profoundly imaginative conditions –everything from language colour to surface, sensuality, ritual and migration and the long and wonderfully complex story of diaspora.'
From post apartheid to Black Lives Matter, there is serious work to be done channelling issues into something meaningful. It is a task that Lokko doubts many institutions in the West can do; she is suspicious of shallowness in recent corporate messaging around race. She clear that the real work will come from Africa and, in the next phase of her career, intends to do something about it, setting up the African Futures Institute in Accra. It could be a think tank or perhaps more, a provocation to action, allowing ideas to flourish and make good things happen. Her nominees for the Annie Spink award state Lokko has 'changed the conversation, globally'. It looks like she will continue to do so.
---
Read more on struggles against racism from David Adjaye, Gurmeet Sian, and Black Females in Architecture, and on educators in the person of Murray Fraser and Florian Beigel. Watch Lesley Lokko and David Adjaye in conversation for RIBA + VITRA talks series (September 2018).