Meeting BB93 guidance on noise levels in schools is so much easier if you get expert advice at the outset, says Martin Jones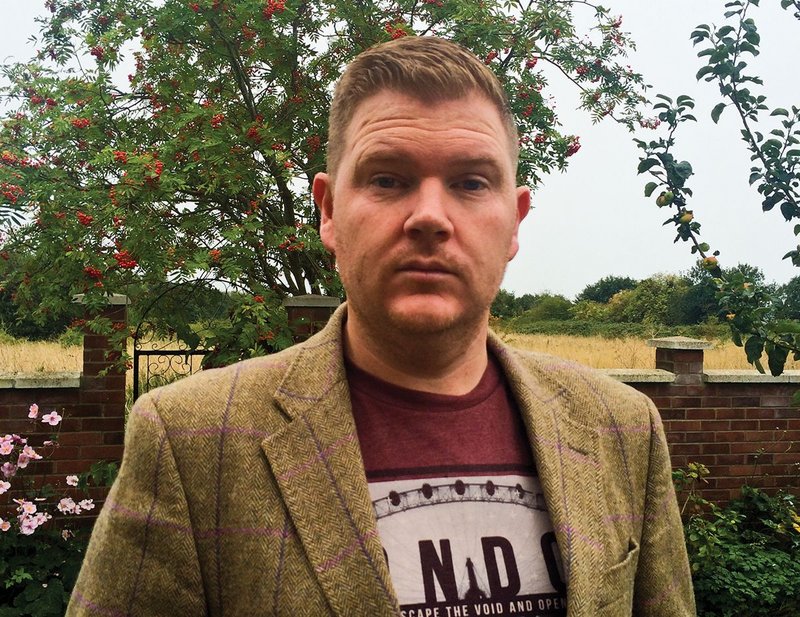 Pace Consult managing director Martin Jones.
Silence is golden in schools – or at least something to aspire to. Concentration levels diminish rapidly in noisy environments, so mitigating such distractions in educational settings, beyond the inevitable din of the kids themselves, is enshrined in regulation.
Guidance note BB93, governing acceptable noise levels in schools, carries with it the weight of Part E of the Building Regulations and meeting it satisfies Part E4 of the code. It's well known to Martin Jones, managing director of Colchester-based acoustic consultant Pace Consult, which has worked on 'countless schools' UK-wide to help ensure that architects meet BB93 guidance.
'Table I of BB93 advises maximum indoor ambient noise levels across school accommodation,' Jones says. 'The document also advises that rainwater noise from roofs should be no more than 25dBA over the maximum 35dBA ambient noise in a classroom, so no more than 60dBA in total.' A 5dBA relaxation on this is permitted if the building is naturally ventilated, to allow for the necessary external openings. The requirement applies to independent schools as well as public sector ones.
Jones notes that the fashion for exposed soffits and servicing, doing away with suspended ceilings, makes meeting the demand all the more onerous for architects, so early consultation on the acoustic implications of design is all the more critical. 'The main advice I'd give an architect on roof design is to make sure that you ask questions early to ensure you build the required attenuation in before pricing, as retrofitting it can prove costly,' he says. 'Perhaps you've lifted a roof from another design, which will need modifying; early consultation means that we are in a position to model it to make sure that it meets BB93.'
Ask questions early to ensure you build the required attentuation into the design before pricing, as retrofitting it can prove costly
Jones has worked on schools with the likes of Wilmott Dixon and Kier, among many other large contractors. He notes that while there are different approaches, both have a strategic preference for generic, tried and tested approaches for roof design, shying away from novel designs that may not work in the field, or come with significant extra costs. He adds that when part of a design and build team, architects may find themselves having to toe the line in this regard.
Kier London's preference is for concrete frames as there are thermal mass benefits and a 150kg/m2 concrete roof gives automatic compliance with one credit under BREEAM's acoustic demands, which are currently 20dBA over guidance. Wilmott Dixon seems to prefer lighter steel frames, which demand more careful roof detailing from architects to ensure standards are met. The firm has also looked to cross-laminated timber design which needs the linings to really perform acoustically and inevitably 'ends up with a chubbier footprint', Jones says. But for all of them, where roofs are engaging with high performance areas such as music or drama rooms, 'BB93 can go out of the window and these spaces can often need specialist attenuation to ensure performance'.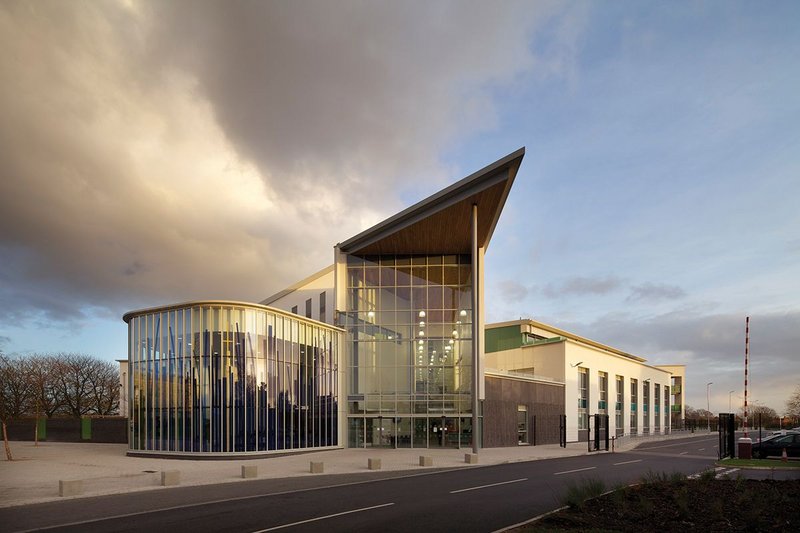 Wilmott Dixon's £30m Hope Academy in Newton Le Willows, Merseyside. With 1650 pupils and some ceilings 15m tall, it proved an acoustic challenge for Pace Consult. Architect: Riverside Architects.
Acoustic consultants' input seems key to successful specification here. Jones cites a case where a 3.6 second reverberation time in a 12m high school hall (over 2s more than guidance) was put down to a poorly performing roof: £100,000 worth of acoustic tiles were added, reducing reverberation time by a mere 0.3s. 'It turned out the sound was reflecting wall-to-wall and the roof was performing fine,' he says. This can only be accurately modelled using 3D ray tracing such as the market leading Odeon software which Pace Consult applies to its projects. It's a striking example of the importance of his advice about talking to the experts. 'You want an open dialogue with the acoustician on your roof from the very outset,' he says.
SIG Design and Technology provide a range of certified roof build-ups to meet BB93 requirements. Go to http://bit.ly/BB93acoustics for more information
---
To find out more and download additional resources visit http://bit.ly/SIGRoofLines6
---