The Coronavirus will define the future construction market but we went into it strong with post-Brexit certainty and a Budget promising substantial infrastructure spending.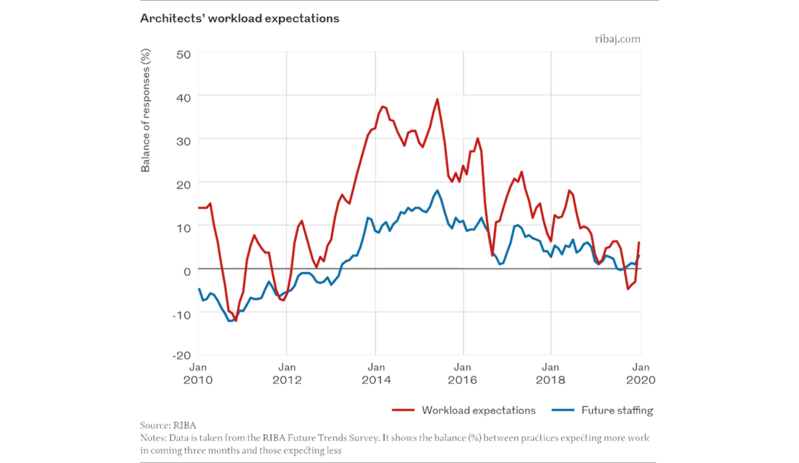 Chart 1 Architects' workload expectations
We seem stuck in a phase of stumbling from crisis to crisis. No sooner has 'Brexit got done' than a coronavirus pandemic emerges determined not just to claim lives of loved ones but insistent on tripping the global economy into recession.
This adds to a grinding continuum of self-harm, with global trade wars and unresolved military conflicts all set against the backdrop of a climate emergency that we bizarrely let creep up on us, in plain sight, over half a century.
With all this swirling in the news it's understandable that many might dismiss as ridiculously tricky, pointless even, any attempt to focus calmly and forensically on the future in pursuit of developing sensible business strategies.
But looking ahead at possible outcomes is arguably more important when things are chaotic. And, however global, distant or difficult to handle some recent events might seem, they form lines on the map that guides us in a world that is ever more interconnected.
So, with the first post-Brexit Budget delivered in the shadow cast by COVID-19, what now lies ahead for construction?
It started well…
Before exploring, let's savour the first two months of 2020. From a downbeat -2 in December the RIBA Future Trends workload expectations tracker soared to +17 in January (Chart 1). This upward surge in sentiment came with practices looking more likely to take on staff than at any time since October 2018.
There's good reason for that mood swing. The uncertainty of Brexit that bedevilled investment decisions was, at least in part, put to bed. We might not know the terms, but we have the certainty of being out. And the buoyant mood among architects appeared to be echoed by contractors. The February IHS Markit/CIPS construction survey saw its main indicator leap to 52.6 in February from 48.4 in January (Chart 2). The survey also suggested construction had seen the sharpest rise in new orders since December 2015.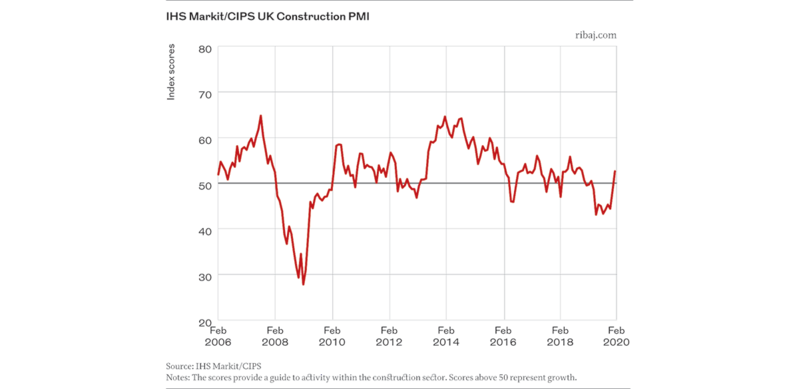 Chart 2 IHS Markit/ CIPS UK Construction PMI
Indeed, the path of construction output appears relatively chipper, given that it's been weighed down by Brexit uncertainty since the referendum. Although it is notable that new build activity is performing significantly better than repair, maintenance and improvement (Chart 3).
And, despite losing a Chancellor, the pre-Budget signals were positive, with promises of a splurge of cash for infrastructure. On that level the Budget itself didn't disappoint. Public sector net investment, the amount pumped into the capital stock of the nation after depreciation, will rise from 2% to 3% of GDP – broadly from just under £50 billion a year to almost £80 billion year.
Details of how this investment money will be spent are thin on the ground, but the sums promised are huge. To quote the executive summary of the Budget: 'In total, around £640 billion of gross capital investment will be provided for roads, railways, communications, schools, hospitals and power networks across the UK by 2024-25.'
How much more will eventually go on construction is unclear. And as the Office for Budget Responsibility points out: 'We expect some of the planned increases to go unspent, as has been the case in the past, particularly when governments try to ramp up capital spending quickly.'
Furthermore, from the Chancellor's constituency name checking in his speech, there's a whiff of 'pork barrel politics' in how funding will be distributed. But for construction, with an output of about £180 billion in 2019, it will provide a big injection of funding.
Politically this represents a huge shift from the position held over the past 10 years, where borrowing was constrained in pursuit of reducing government debt. The shift is clear in Chart 4, which shows the OBR's assessment of expected levels of government borrowing before and after the introduction of the Budget measures.
The size of the state within the economy had been shrinking after its expansion in the wake of the financial crisis. It is now set to rise again to 41%. That is above the levels of the pre-crisis Labour government and akin to what was seen in the mid-1960s.
COVID-19 effect
The Budget also had to take into account COVID-19 and the inevitable economic damage it will wreak. How much is far from certain, a great deal depends on how it spreads and the measures that are needed in response.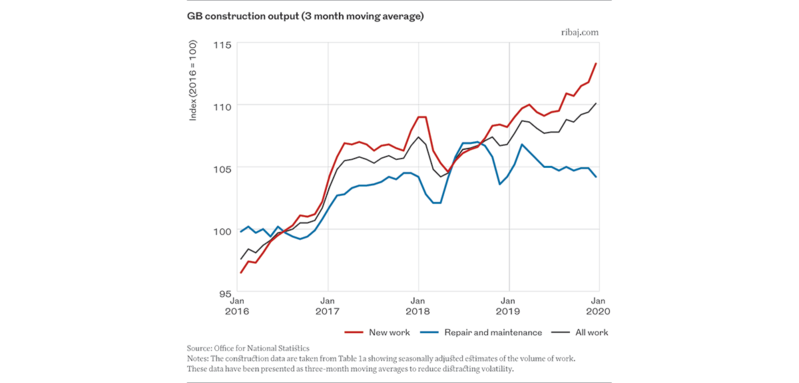 Chart 3 GB construction output (3 month average)
But the potential damage could be huge within the UK and compounded by the slower global economic growth resulting from the worldwide pandemic.
Prime minister Boris Johnson described it as 'the worst public health crisis for a generation'. That suggests it will not have a low level of impact – an assumption further supported by the £30 billion fiscal stimulus announced by Chancellor Rishi Sunak and monetary measures introduced by the Bank of England.
Various studies have been done to measure the possible economic impact of pandemics, many in the late 2000s. One often cited is a discussion paper from Oxford University's Department of Economics, The Possible Macroeconomic Impact on the UK of an Influenza Pandemic. It reckoned: 'Our mild disease scenario then shows first quarter/first year reductions in GDP of 9.5%/2.5%, compared to our severe scenario reductions of 29.5%/6%.'
Critical to the impact was whether schools close or not. We now know that they will. This noticeably increases the economic impact. If they don't, the hit to the economy is far lighter.
Either way the likelihood of a recession this year has risen markedly given that GDP forecasts, before COVID-19 became a concern, were suggesting growth of little over 1% this year. Capital Economics has already put out a note forecasting a recession, with its 1% growth forecast for 2020 revised down to -1%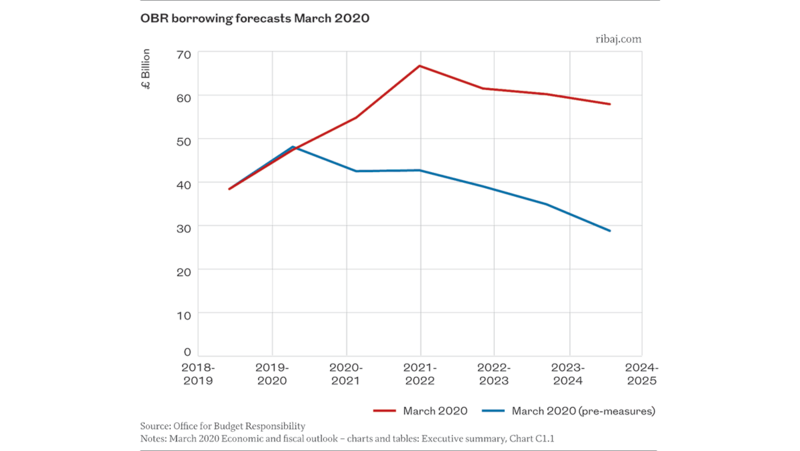 Chart 4 OBR borrowing forecasts March 2020
For construction, however, the impact will not just be how it is affected by slowing growth, but how businesses across the wider construction sector cope – such as architects, engineers, merchants and materials suppliers.
A major fragility, particularly among contractors, is their heavy reliance on cashflow. If the cashflow is interrupted they face problems. There may be government support, but a spike in business failures cannot be ruled out.
Turning back to the Budget and the expanding role of the state in the economy, new construction work is already heavily reliant on government funding. That looks set to increase, both in the short term with COVID-19 and in the longer term as the state becomes a steadily increasing influencer in funding the sector.