MEES – energy efficiency rules for existing buildings – come into effect next April, and that has implications for architects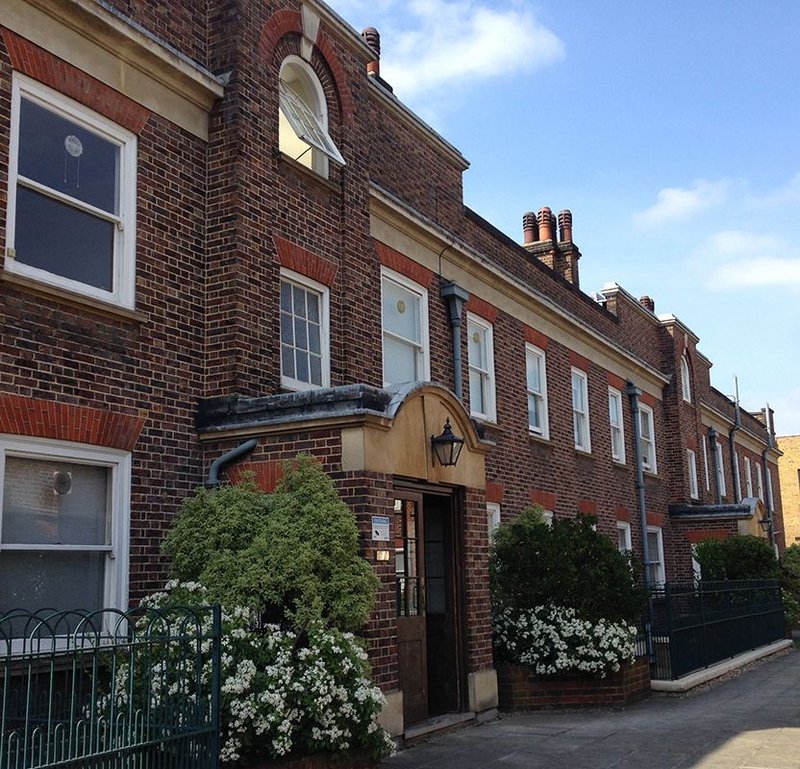 Grosvenor's 39 flats in Belgravia were shifted from F to D-C on energy efficiency with four simple measures. See case study, below.
From 1 April 2018 the Minimum Energy Efficiency Standards will apply to rented property. The intention is that the standards (known as MEES) should raise general awareness of energy efficiency in existing buildings and trigger cost-effective investment in all building types.
Large reductions in energy consumption and associated costs are expected, while improving the quality of the internal environment and tenant satisfaction.
If your client is a landlord, knowing the implications of these regulations should become part of the project design brief. It is likely that potential buyers and tenants will not choose poorly rated properties, which will affect their marketability. Failure to comply with MEES could reduce estimated market values, and increase void rates and legal non-compliance penalties.
When to act?
From April, all properties in the private rental sector, domestic and non-domestic, will have to comply with a minimum energy efficiency rating of E on an Energy Performance Certificate (EPC). This applies to both new leases and the renewal or extension of existing ones. The Department for Business, Energy and Industrial Strategy (BEIS) has published guidance with detailed information.
After 1 April 2021, landlords must not continue to let domestic properties with an EPC rating below E, even to existing tenants, unless energy efficient improvements are undertaken to upgrade the property or it has valid exemption to regulations. The same requirement applies to all non-domestic leases from 1 April 2023.
Civil penalties of up to £150,000 could apply to non-compliant properties – determined by the severity of the offence and the length of the illegal lease.
Civil penalties of up to £150,000 could apply to non-compliant properties – determined by the severity of the offence and the length of the illegal lease
Why is MEES being introduced?
This is part of a long-argued for attempt to address the carbon emissions of existing building stock – given the contribution of the built environment to major greenhouse gas emissions. These threaten to prevent the UK government reaching its carbon reduction targets for 2020 and 2050. As MEES addresses the carbon emissions of the existing stock, Building Regulations will ensure that new buildings meet current energy efficient standards.
Only a few types of properties are exempt from compliance:
Listed buildings in which it has been officially proven that works would unacceptably affect the character or appearance of the building (see below).
Short leases of less than six months or tenancies granted for 99 years or more.
Properties in which suggested measures will not be able to pay for themselves through the energy bill reduction within seven years.
Properties in which any energy efficiency improvements are likely to devalue the asset by more than 5%.
Where consent from tenants, a superior landlord or planning authorities, has been refused or has been given with conditions that the landlord cannot reasonably comply with.
Listed properties will only be exempt if compliance with MEES would unacceptably alter its character or appearance. It should otherwise be assumed that the regulations apply and the minimum E standard must be obtained. Consultation with the local planning authority is advised to establish which alterations would be acceptable and to check if planning permission is required. If listed building consent is not obtained, then the refusal can be relied upon as long as it is registered.
Be prepared
By acting now, you can ensure your retrofitting projects will make properties environmentally attractive, inexpensive to operate, and compliant with current regulations. MEES measures will benefit both occupiers and the wider economy and community by improving internal conditions, reducing running costs and cutting overall carbon emissions.
Compliance with the new regulations will be affordable for most interventions and initial investment will only consume a small proportion of the rental and capital values of the property.
Andrea Carvajal works at Sturgis Carbon Profiling and Victoria Herring is director, refurbishment and retrofit, at Grosvenor Britain and Ireland and member of RIBA Sustainable Futures Group
---
CASE STUDIES
Flats, Belgravia, London
Client: Grosvenor GBI
Limited scope retrofit of 39 residential units with electric heating in Belgravia's conservation area. On average, EPC ratings went from F to D/C (see image, top).
MEES compliance measures: Included new electrical high heat retention storage heaters (Quantum series) with incorporated temperature controls; secondary glazing fitted to existing windows; flat roof insulation; LED lighting throughout.
This project gives evidence that properties with electrical heating can achieve high ratings in a cost efficient way. All flats were cost-effectively upgraded above D rating cost effectively using only four improvement measures.
---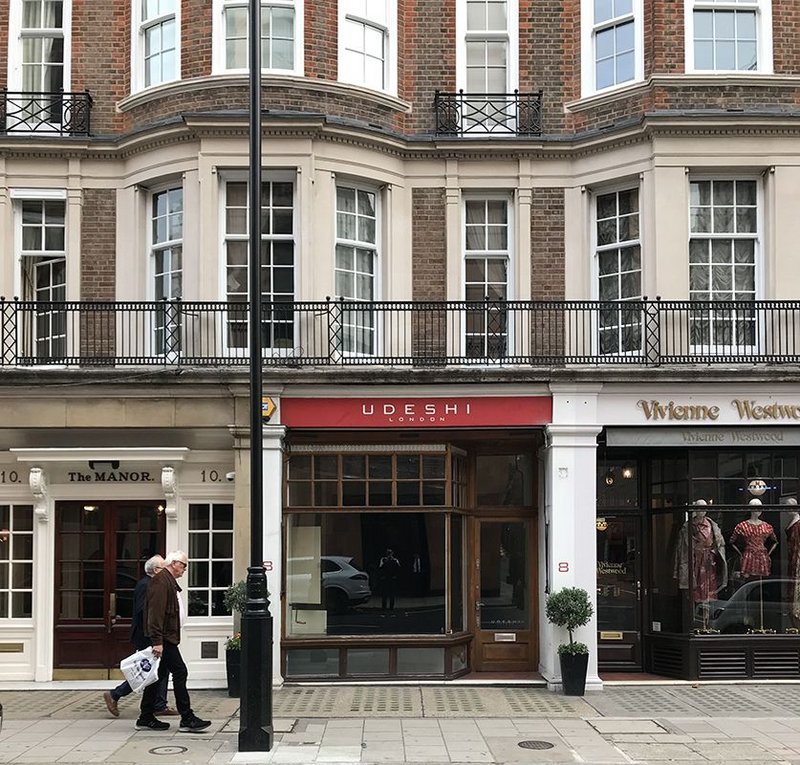 A change in lighting, to LEDs, shifted this retail unit in Mayfair two notches up the energy efficiency scale.
Retail unit, Mayfair, London
Client: Grosvenor GBI
100 m2 'White Box' retrofit specification of a retail unit in a conservation area. EPC rating is predicted to rise from F to C.
MEES compliance measures: High efficiency LED lighting throughout.
This project demonstrates compliance with regulations is affordable for different types of properties; Large interventions are not always required to achieve significant improvements; Energy efficient measures will not necessarily modify the character of a building in a conservation area; 75% reduction in energy cost is expected.
---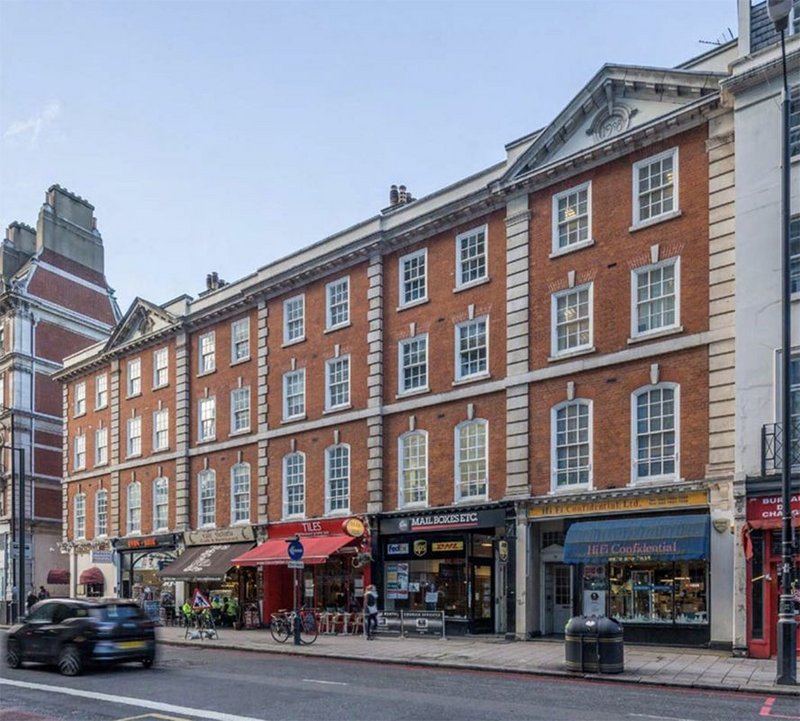 A reduction of 80% in energy demand was the result of this significant retroft on flats in Belgravia.
Buckingham Palace Road, Belgravia, London
Client: Grosvenor GBI
Deep retrofit of a mixed used building (23 flats and six retail units) in a conservation area. Average EPC ratings predicted to go from F to C/B. Building regulations apply only partially, but the client has decided to improve the condition of all units.
MEES compliance measures: New gas heating system with incorporated temperature controls; Secondary glazing fitted to existing windows and double glazing to new openings; Insulation in retained walls and mansard roof; flat roof insulation; MVHR and airtightness under 4 m3/hm2; LED lighting throughout.
Compliance measures were part of the design specification from the beginning of the project. Early involvement of MEES compliance and sustainability increased energy and carbon reductions through the design process and improved predicted internal comfort. Airtightness and thermal bridging prevention strategies guarantee construction quality. MEES compliance did not increase project costs. Reduction of 77% carbon emissions and 80% energy demand achieved.