Things change fast nowadays. What lies ahead for the profession?
The office is getting up to speed on Revit, you have experimented with 3D printing models and you have a phone full of apps. But in this digital world the most invisible innovation can suddenly surface and change a professional landscape. What will it be next? As the young leaders of architecture gather at the Whitworth in Manchester for the Design Leadership Summit on Disruptive Innovation, we asked some of the speakers to scan the horizon. Here they outline their ideas, pinpoint the innovations of the future and tell us how architects will have to adapt to make those innovations work for them, construction and their clients.
---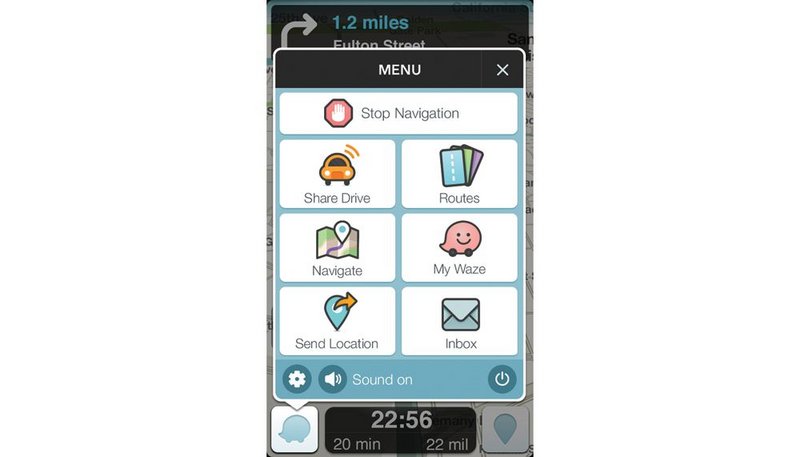 You have to find a place where you can safely experiment
MIND THE INNOVATION
Marko Balabanovic,
Innovation director, Digital Catapult
Disruptive innovation is your bread and butter. But what is it?
It is not what everyone thinks. This is innovation that sneaks up on you – and more particularly on a marketplace of established, successful businesses. Along comes something small. They dismiss it. But then it grows and turns their world upside down. In the hotel industry it was the idea of sleeping on someone's couch – big hotel chains see it won't make money and would be complicated to deliver but it grows into Airbnb.
What's on the horizon?
At Digital Catapult we have a mission to help the UK economy by assisting start ups and academic research and development to scale up. What is changing fast is the way we manage cities. That tends to be about infrastructure, for example devices on each litter bin being connected to a network so the bin lorry can more efficiently stop and empty full bins only. But it is most exciting from the ground up.
Where is it happening now?
Waze is a traffic app based on users' journey data and user reports, now owned by Google. If an area clogs up it can reroute users. It has partnered with the city of Rio for traffic management now and through the Olympics. Of course, the very detailed information about citizens that is essentially owned by big US corporations raises lots of questions. But it could also be used for so many things.
How must architects adapt?
By using feedback intensively. Apps and games developers tap into detailed feedback data. They adjust things in real time – you can see that in the level of expertise in a game you are offered. The rule is to use feedback and 'don't listen to the HiPPO' (that is the highest paid person's opinion). One interesting direction to explore is how people use spaces. There are rich sources of data which could inform designs and tell architects if things are working as planned.
It's not easy to come up with innovations: big companies tend to buy them up or set up internal innovations groups such as the one I ran at lastminute.com. But it is hard to infect that attitude back into an organisation. And you have to try lots of things and be willing to fail. It's difficult for architects as clients are not keen to fail. But you have to find a place where you can safely experiment.
---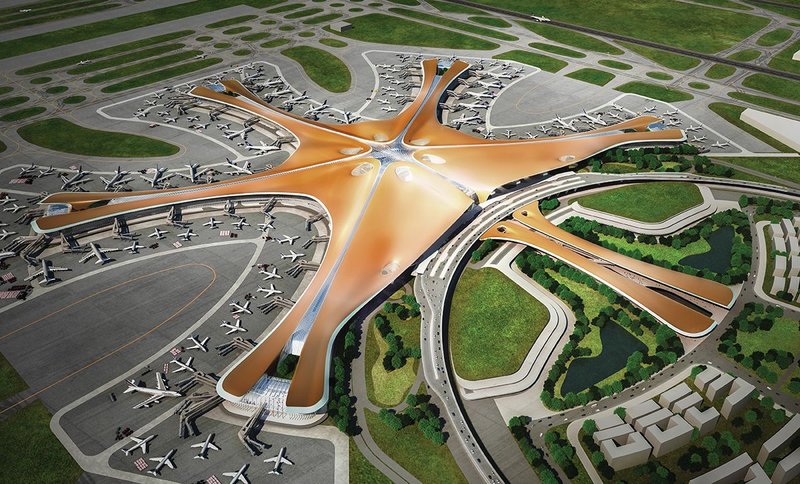 Beijing Airport drawn up with a multitude of parameters and algorithms, and some strong design.
Data and information should be used in a creative process, not just for checking
DATA DANCING TO DESIGN'S TUNE
Wolf Mangelsdorf
Partner, Buro Happold
Form follows data. Pithy title but is it true?
What I want to explore is how engineering parameters play a role in finding form in architecture. And not just in structures. There are also environmental and people-focused parameters and we have been exploring this with various architects. Form follows data but data is just another way of say parameters; in fact we still need strong designers – architects and engineers – to edit the parameters and make sense of them.
What's on the horizon?
There is parametric design. Engineers have always designed to parameters, such as structural performance, heating and cooling and compound ones, like wellbeing, that encompass more: light, air, glare, temperature, views out, wayfinding... It is not about optimisation for individual parameters but about compromise. I like that word. And it is never just pushing a button to set the algorithms going. Design is a creative process.
Where is it happening now?
On the competition for Beijing Airport with Zaha Hadid Architects and ADPI we used a whole range of building engineering parameters, from how we can move aircraft around to how we use light to guide people to their aircraft stands as well as all the structural parameters.
How must architects adapt?
It is often said that takes an architect three seconds to draw a line, and an engineer a day, or two, to check it. Unfortunately structure and climate data are often just used for verification. That's the wrong way round. Data and information should be used in a creative process, not just for checking.
---
---
Being able to see what is happening in buildings is about thinking what data is available to us, and using it
PRECISION, VALUE AND TRUST
Neil Thompson
Head of digital research and innovation, Balfour Beatty
You want us to build in real time. Surely we already do that?
As an environmental engineer at BDP I was at the end of the drawing process and that is even before the contractor gets involved. Now with BIM we fill out a spreadsheet that goes into a digital suitcase and is passed on. What we need to be doing is contributing to a central repository of information that is granular and real time so everyone can use it.
What's on the horizon?
The summit's future leaders will see increasing mechanisation in their lifetimes. We have automated vehicles and drones but they're small scale. What about when you can build a school with robots? We have to make information transfer more precise to allow that.
It has been impossible to capture that early process of decision making – the assumptions that a room was designed around – which could easily be ignored in a contractor's change of design that might then require a new environmental system, all resulting in a greater energy gap. But the abundance of computing power now puts it within reach.
We also need a shift from the pseudo-digital world of replicating paper processes to making fuller use of digital capabilities. And we have to understand the value of the inform­ation we, in construction, generate for others.
How must architects adapt?
By trusting. When internet banking was first around you would still check that your transfer had taken place. Now we don't think twice about using our phone or contactless to pay. We are at that mid stage of not quite trusting the digital process in construction at the moment, like pressing send and calling up to check. But we need designers who will participate in the digital workflow.
Being able to see what is happening in buildings is about thinking what data is available to us, and using it. We no longer need an intern standing around for two weeks with a clipboard. There is public sector information available under Open Government Licence and from EE you can access phone user information – they track the activity of users. Add that to climate change and find out how movement changes on a rainy day or use it alongside your BMS data.
---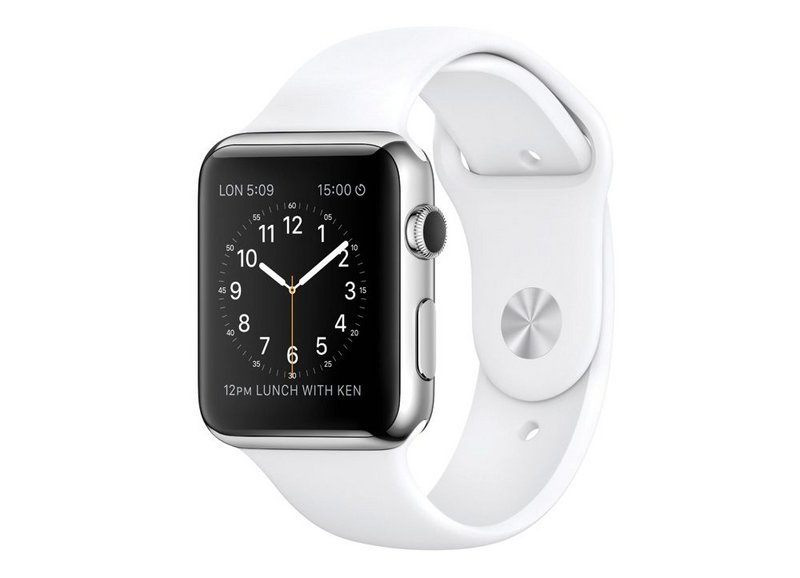 TURN DATA INTO KNOWLEDGE
George Mokhtar
Associate director, Turner and Townsend
You are talking about future proofing our data. What does that mean?
As technology develops, and our industry with it, there is a much greater demand for data that can stand the test of time. We should be thinking about what happens to data beyond our own appointments. Data is brutal and objective, if we are to make this industry transition a success we must adopt standards, test our information and start thinking about how we will work together.
What's on the horizon?
Data has to be organised into information which should in turn be converted into knowledge. Over time, having real objective knowledge about how an asset is used and to what level of success, can give clients real insight. Not only can this support processes like whole lifecycle costing, but analysis across a portfolio of buildings can help clients make better informed decisions on capital investment plans to create efficiencies and develop the right brief.
More exciting still is how we access and interact with data; this is changing. We see more and more accessible and cost effective solutions for ubiquitous systems, not just from your desktop and mobile but wearable devices too. I look forward to passively interacting with the built environment through technology on a building, or even city, scale.
Where is it happening now?
There are many emerging examples of great BIM projects. I find a common characteristic is shared knowledge, clients just want to be assured that they have asked the right questions and are getting the right answers. Our response to drive this is our DaTTum BIM process, setting the standards, managing them collaboratively and making sure we are on track to provide the team and the client with confidence in BIM. Because we have structured data, we can feed this back to the team as an interactive dashboard in a way that allows us to understand the impact of change, the quality of the model, or even the compliance against project design standards. You can see your data as it grows and really start using it proactively, making better informed decisions on the fly, which is better for everyone.
What must architects do to adapt?
All these possibilities are underpinned by people and culture. Historically designers and contractors produce asset or design information to meet our own deadlines and achieve our own deliverables. Now we should be working to gain efficiencies through producing information others can link into and interface with better. This all comes back to the basics of thinking ahead, understanding each other's processes and being transparent and collaborative to get better and faster.
Now BIM tools are commonplace, the last major barriers are the adoption of standards, the perception of data longevity and the fundamental change in process and interaction that comes with disruptive innovation.
---
Future Leaders 2015: Design
Leadership Summit
Disruptive Innovation, 1 October 2015