Donald Trump might not believe in climate change but luckily individual states – and more importantly practices – are working to ensure responsible design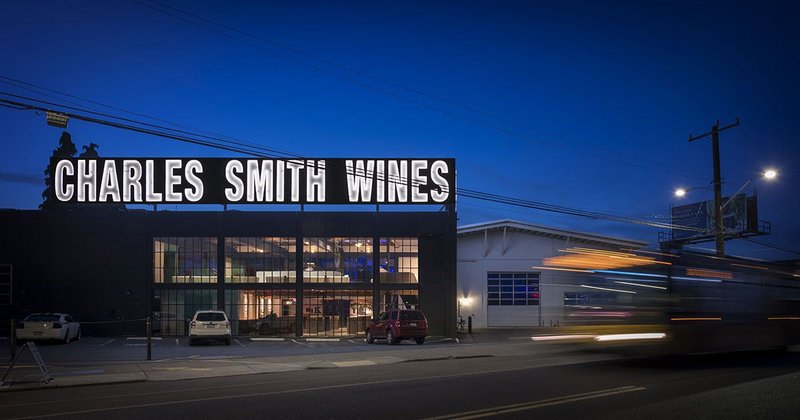 Charles Smith Winery Jet City.

Credit: Olson Kundig/ Aaron Leitz Photography
Environmental consciousness has always been a core cultural philosophy in Seattle, the biggest city in Washington State, where design practice Olson Kundig is based.
Unlike the UK, architects in the US don't all work under the same regulatory umbrella. Each state government and local jurisdiction defines its own codes and standards, which gives us regional frameworks for responding to local geography and challenges. States can continue to regulate building performance even as federal USA withdraws from global agreements, so regulations can vary widely from place to place.
Still, we recognise the role of our industry in addressing the climate crisis. Since the American Institute of Architects introduced its 2030 Commitment, more than 400 firms across the nation – including ours– have signed up. The Committee on the Environment's Top 10 Toolkit provides sustainable design guidance to firms nationwide. Word has it that the AIA may change award judging criteria to emphasise metrics and data, which would mean only the most demonstrably sustainable projects will get national plaudits.
In Seattle, we have the unique option of outcome-based code compliance that uses post-construction data to prove energy targets are being met. This approach offers complete flexibility to architects and builders – as long as the building performs – and ensures that outcome-based compliance reinforces the point that sustainable design innovation depends on our ability to prove design strategies work. Internally, we're developing in-house standards for data collection that spans a robust initial climate study through post-occupancy surveys. In this way, real energy and temperature data from regular users allows us to track and improve design performance.
US likes reuse too
As a firm, we understand it's more sustainable to adapt than to tear down. In Seattle's Georgetown district for instance, we took a former Dr Pepper bottling plant and recycling center and repurposed it as a winery, Charles Smith Wines. We honoured its industrial, mid-century heritage and gave it a new relevance as a hip urban winery, proving that reuse of existing structures is not just a European concept.
Sometimes reuse means rediscovering inspiration that has been forgotten. Fellow principal and owner Alan Maskin's recent renovation of Seattle's iconic Space Needle stripped away decades of additions to get to the heart of the original design – the incredible view – as well as reveal its cool inner mechanics. And advancements in glass technology mean that is better than ever without compromising energy efficiency.
Passive is popular
Our clients are now more interested in passive design and natural ventilation. We see great potential here for change, as the success of these systems depend on the building, local climate – and the users. Passive systems help to expand our thermal comfort boundaries, improving building performance by adjusting expectations. Providing access to daylight and fresh air, they encourage cardiovascular function, making these spaces healthier for users. Finally, passive ventilation connects users to their surroundings, leading people to consider – and feel invested in – their context, whether urban or rural.
At Seattle's Center for Wooden Boats, we designed an active exterior shade system and incorporated operable windows and skylights throughout. These allow users to passively tune the building as they might trim the sails of a boat, harnessing natural forces to optimise performance. The system also provides vital shading for light-sensitive work in the boat shop. It was a practical design that highlighted the mission and values of the organisation – while providing significant energy savings.
In a similar vein, the facade of Shinsegae International headquarters we designed in Seoul, South Korea – a city with extremely stringent regulations – includes 11m high screen panels that can be adjusted to modulate daylight. Rather than be part of a building management system, it allows users to manually operate the facade panels. This hands-on approach makes occupants active participants in their own comfort, challenging them to consider their needs throughout the day and respond by adjusting their environment.
Tough energy targets
Two new residential buildings we're working on in British Columbia meet tough energy performance targets. One, on an urban block, features an articulated facade to ensure daylight and fresh air reach deep into units. High-efficiency heat recovery ventilators work with passive systems to provide thermal control across units, minimising energy use. The second, nestled in a mature woodland beside Cypress Mountain near Vancouver, features generous facade overhangs that shade it and limit summer heat gain. The area's mild climate and the design's extensive cross-ventilation could help mechanical systems go unused most of the year.
This hands-on approach makes occupants active participants in their own comfort, challenging them to consider their needs throughout the day and respond by adjusting their environment.
A recent office project in Atlanta, Georgia, highlighted the impact of a holistic view to design and materials. We designed an exterior louvre system to reduce solar heat gain while maintaining landscape views. Through modelling and simulation, we showed that the system would reduce mechanical cooling need. We also demonstrated that it would account for a tiny percentage of the building's embodied energy while offsetting its operational carbon. The building will repay its carbon debt in just a few years.
Wherever in the world we practise, architecture ultimately supports and sustains communities. You have to know and understand your neighbours – their priorities and concerns. On a larger – national, global – scale, sustainable design frames our responsibility as architects to consider everyone's future. This will influence the resilience of our built environment as much as any energy code.
---
Tom Kundig is principal/owner at US practice Olson Kundig