Schueco Excellence Awards 2014: Winner, Special Award & Health. Entrant: Duggan Morris Architects
Judges were unanimous in their praise of Duggan Morris Architects' Ortus, which was the runaway winner in both the Health category and the Special Award for best overall entry. The £4.65m pavilion, for Maudsley Learning, comprises 1,550sqm of learning and event facilities, café and exhibition spaces and was delivered though a PPC 2000 partnering process tailored for construction management.
This process helped the architects to realise its rigorous composition for the façade – a simple grid expressed in pre-cast concrete with brick and recessive glazed elements. The solution used the Schueco Jansen steel window and structural glazed system from Schueco's SG system which are covered when viewed externally to allow the grid to be clearly read. The standard Schueco Jansen section (50mm frame) was specified for all openable windows and the SG system for the fixed panels and full height doors.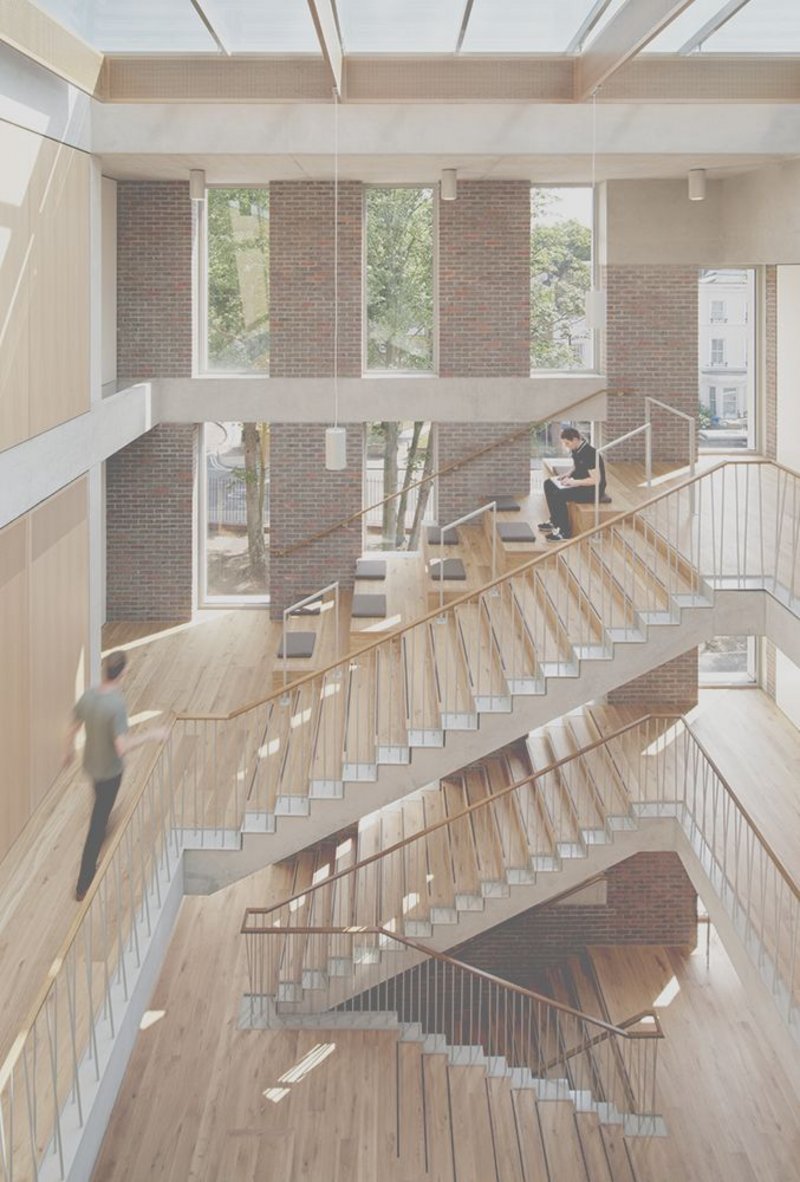 Staircase and multi-use learning space.
When tenders from specialist façade companies proved too high, Duggan Morris assembled its own team of individual specialists to develop the detailed design of the façade, producing three-dimensional details of many of the interfaces, and coordinating manufacturers, fixers, and checking engineers. This team approach proved effective – the façade was assembled on-site on time and within the cost plan, despite thousands of unique elements.
'As it was all assembled on-site rather than in a factory, tolerances had to be very well understood by all of the various parties,' says Joe Morris, director. 'For example, how the vertical and horizontal fins were connected together on-site at the head in conjunction with the brickwork with
very little tolerance for the thin profile (50mm) steel window frames was resolved
as a team effort.'
The 3,000 x 1,200mm glazing panels were face-bonded on to the frames, which were powder-coated to match the shade of the concrete frame. The 675mm datum for the vents is set by the passive ventilation strategy.
Judges admired the 'accomplished' and 'distinguished' building and were impressed with the proactive attitude of the architects to achieve such a powerful elevation.
'There's an extraordinary confidence in that building. The architects have clearly been the team leaders when so often architects fail at delivering,' says judge Sunand Prasad.
The façade is a simple grid in brick and pre-cast concrete.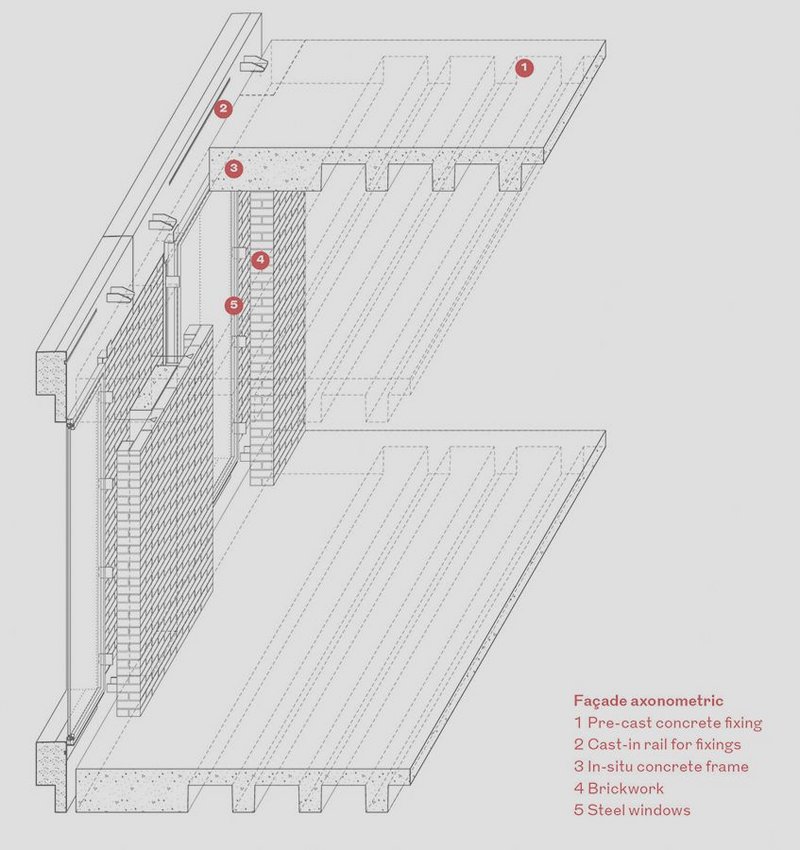 Credits
Client: Maudsley Charity
Architect: Duggan Morris Architects
Construction manager: Cavendish Barclay
Structural engineer/façade concept engineer: Elliott Wood
Specialist contractor: KCC Architectural
Fixings designer: CFS
Pre-cast concrete panel manufacturer: Cambridge Architectural Precast
Constructor: Precast Masonry Services