Health to housing, tourism to training: the latest schemes to clear the planners
There seems to be a shift to the provinces in this latest batch of planning consents. A tiny Manx visitor centre is going up in a remote Area of Outstanding Beauty on the Isle of Man; and while it might not be ship-shaped, it's definitely Bristol fashion for the port city's new Arena events venue. Architect Nord seems to have inspired MCW with its proposal for a highly visible energy centre on Northampton University's new campus, while Elysian campus settings seem to be inspiration enough for two new and considered healthcare buildings; one in a village, the other very much part of the city.

SARTFELL VISITOR CENTRE, ISLE OF MAN
Client: Sartfell Education and Tourism
Architect: Foster Lomas
Area: 66m2
Planning authority: Isle of Man Government
Planning ref: 15/01194/B
With the Isle of Man recently designated a Unesco World Biosphere Reserve, this £150,000 visitor centre in an Area of Outstanding Natural Beauty will help Manx locals and tourists alike to explore the area's flora and fauna.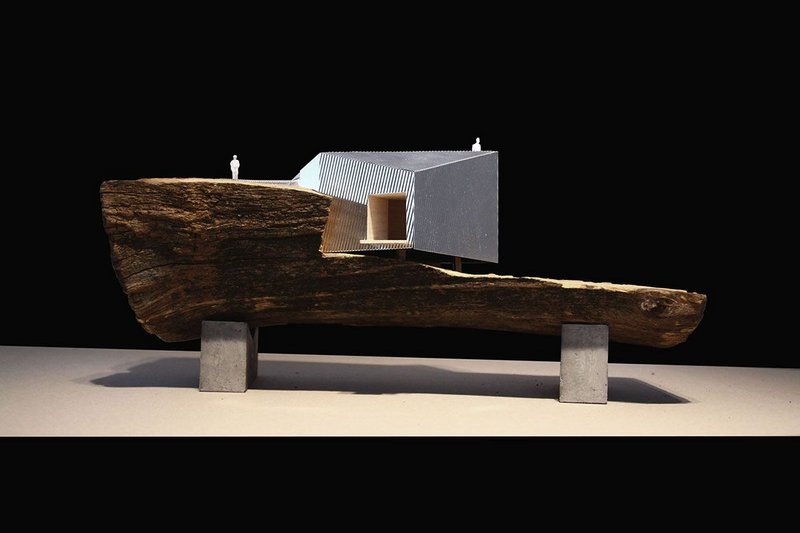 Foster Lomas secured the commission after building a stone home for the eco-conscious client on the same site in 2014. The 66m2 visitor centre, which will contain a library, education and exhibition space, is dedicated to educating visitors about the rare orchids, wildflower meadows, native woodlands and lakes on this privately owned reserve. It forms the final stage of the site's development.
In line with the client's biodiversity aims, design has been given due consideration. Stone gabion walls nestle the building into the landscape, while a prefabricated timber frame structure aims to minimise impact on the site, the corrugated metal cladding reflecting its agricultural context.
---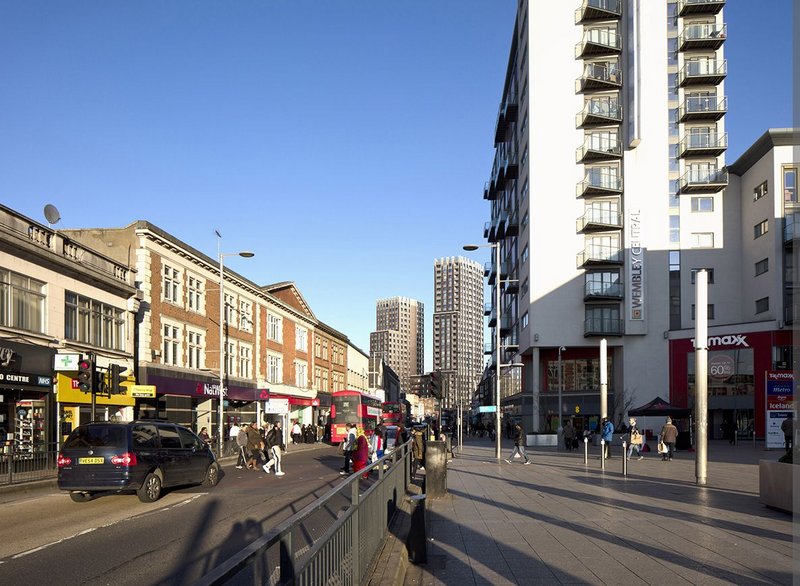 CHESTERFIELD HOUSE, WEMBLEY, LONDON
Area: 27,414m2
Client: HUB/ Bridge Ventures
Architect: Maccreanor Lavington
Planning authority: London Borough of Brent
Planning ref: 15/ 4550
Maccreanor Lavington seem to be continuing its role as 'brick tower architect of choice' with this latest permission in north west London – one of the biggest mid-market housing developments in the country and Wembley's tallest. Chesterfield House, by 'specialist sustainable and impact investor' HUB/ Bridge Ventures, converts two 21 and 26-storey disused office blocks into a mixed-use residential project of 239 homes sitting on a C-shaped lower level plinth.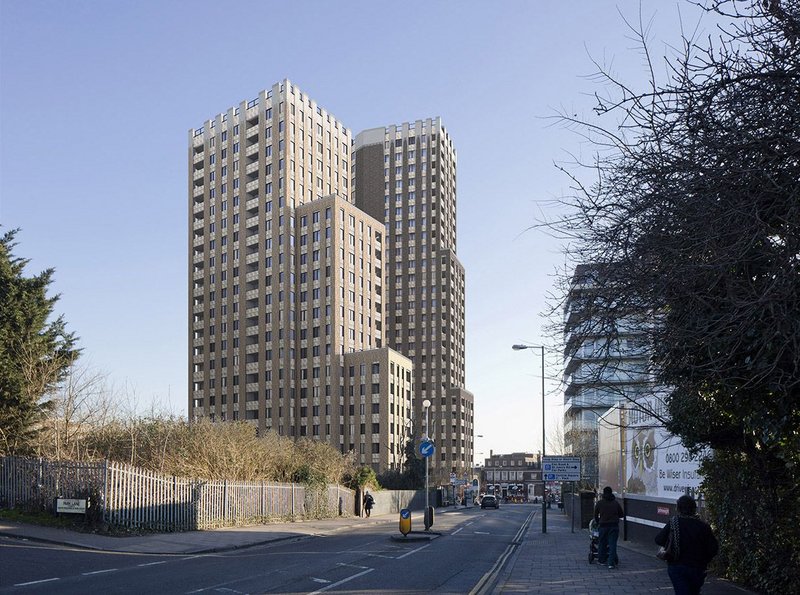 HUB, claims the PR, 'will focus on developing homes for working Londoners'; offering a mix of affordable housing, units for sale, and build-to-rent housing above a new community centre, retail space and cycle storage – alongside public realm improvements around Park Lane and Wembley High Road. More than two thirds of the build for rent homes will be 'affordable in perpetuity'.
HUB is intending to build more than 1200 homes across London, including the Hoola London scheme in East London's Royal Docks and two other towers, being designed by architect CZWG.
---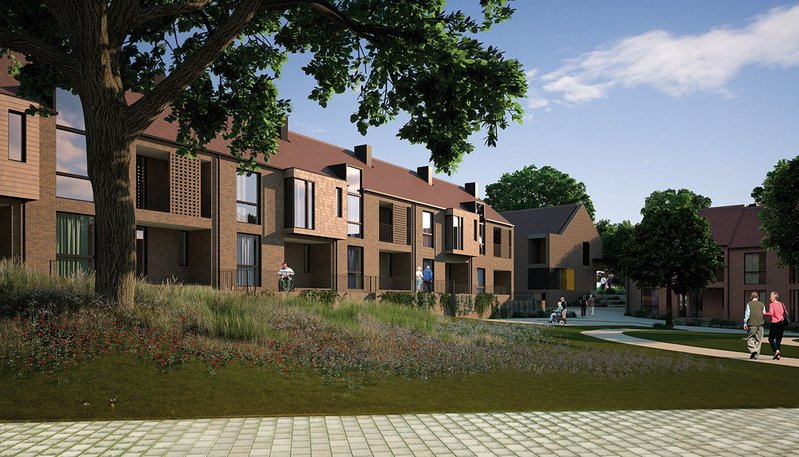 HOUSING AND TREATMENT CENTRE, ANDOVER, HANTS
Area: 7865m2
Client: Enham Trust
Architect: Design Engine
Planning authority: Test Valley Borough Council
Planning ref: 15/00296/OUTN
Winchester based Design Engine has gained permission on behalf of disability charity Enham Trust for Cedar Park, a state of the art neuro rehabilitation unit in Enham Alamein, near Andover in Hampshire. The 14-bed centre will treat people who have suffered damage to their nervous system, including brain injury and strokes.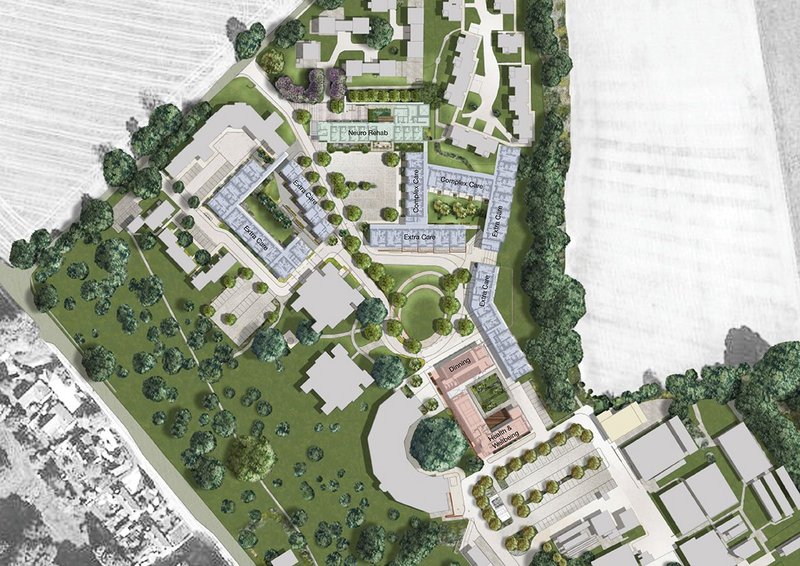 As part of the proposal, planners also agreed to the new development of 51 disabled-access apartments and a health and wellbeing centre, available for community use, on the charity's home estate in the village.
The scheme is designed to address significant level changes across the site which impede both users and care workers, by ensuring that all the accommodation and services are fully accessible. This involves re-contouring the natural levels and optimising lift locations across the new complex. Meanwhile, deck access for different flat types around an access courtyard avoids an institutional feel and increases the sociability of the proposal.
---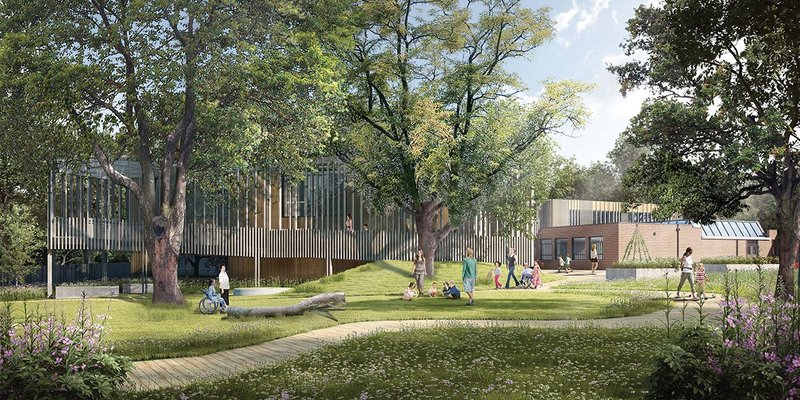 XYLOPHONE BUILDING, HARINGEY, LONDON
Total area: 890m2
Client: London Centre for Cerebral Palsy
Architect: pH+
Planning authority: London Borough of Haringey
Planning ref: HGY/2015/3830
Client the LCCP has been granted permission for a new extension to its premises in Haringey. The appointment of pH+ architects includes refurbishment of the existing building, a programme which will transform the ability for the charity to work with children and the wider public. The centre hopes to promote inclusive design, the building acting as a tool for therapy by stimulating children through sound, smells, light and tactility. A walkway wrapped around the outside offers views to the landscape, a sense of fresh air and a timber screen that doubles as a giant xylophone for children to play with. Some of the cladding will be reflective to help children develop a sense of bodily co-ordination outside a clinical environment.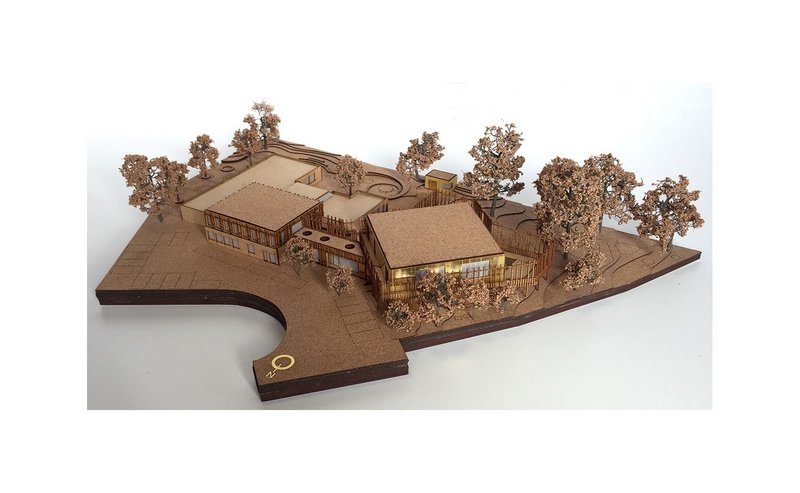 Inside will be a hydrotherapy pool, flexible-use therapy and meeting rooms, and hall, providing new facilities for the community as well as the charity as well as a dedicated 'hub' for parents and carers.
---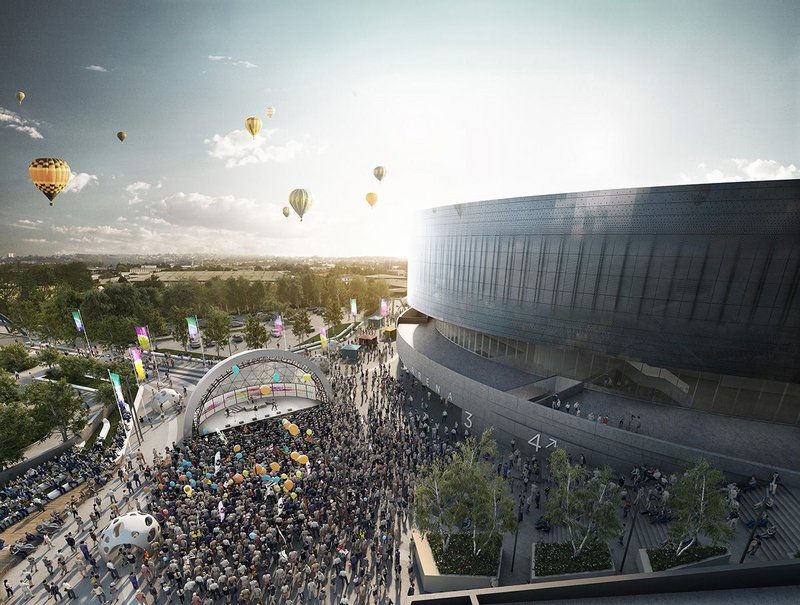 BRISTOL ARENA
Area: Arena 25,580m2 Mixed-use masterplan 19,000m2
Client: Bristol City Council
Architect: Populous & Feilden Clegg Bradley Studios
Planning authority: Bristol City Council
Planning ref:15/06069/F (Arena) & 15/06070/P (Outline for Masterplan)
Located on the derelict former diesel depot site close to Temple Meads station, the 12,000 capacity Bristol Arena has got the go-ahead from Bristol City Council. It also approved outline plans for the rest of Arena Island, designed by the stadium architect and FCB Studios, with its UK HQ in nearby Bath.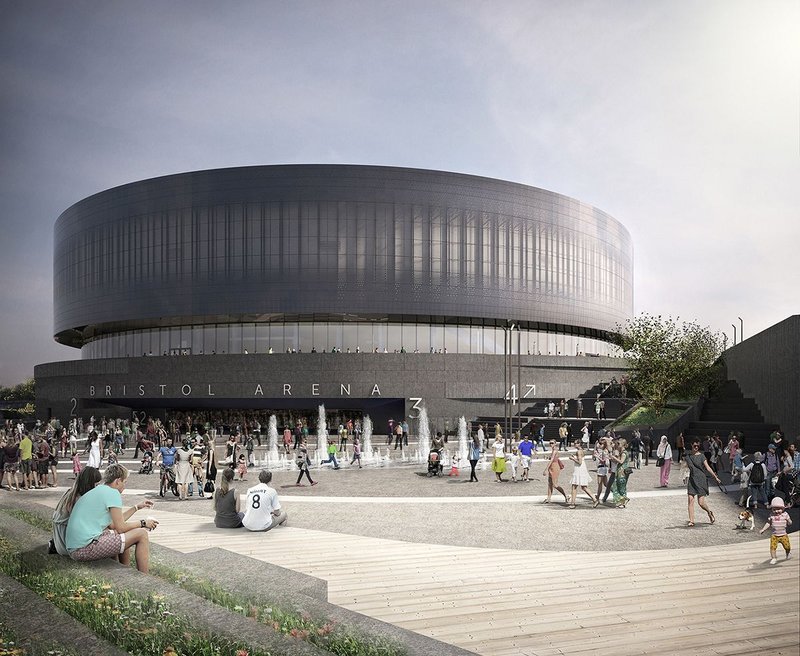 Due to open at the end of 2018, the Bristol Arena is a flexible indoor events venue with spaces for concerts, public exhibitions, fashion shows and conferences, and is able to accommodate 4500 theatre-goers or 12,000 live music fans.
In addition to the detailed planning application for the arena building with a public plaza and new access routes, outline planning for the future development of housing, business and leisure uses close by was also approved.
According to the press release ' a steel finish is proposed to reduce glare by day and produce a more subtle glow at night'. Brizzle expects…
---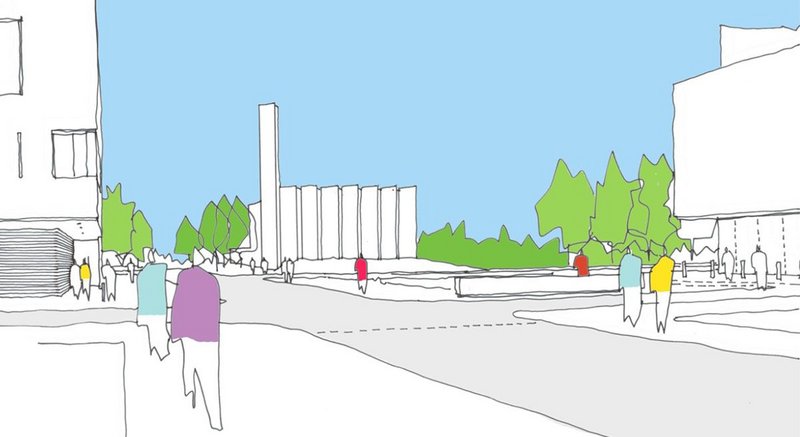 ENERGY CENTRE, NORTHAMPTON
Total area: 614m2
Client: University of Northampton
Architect: MCW Architects
Planning authority: Northampton Borough Council
Planning ref: N/2015/1288
Cambridge architect MCW has received permission for its Energy Centre development on the new £330 million Waterside campus of the University of Northampton. The building will be the first to complete on the new campus and will provide low carbon district heating networked to all the academic, residential and commercial buildings.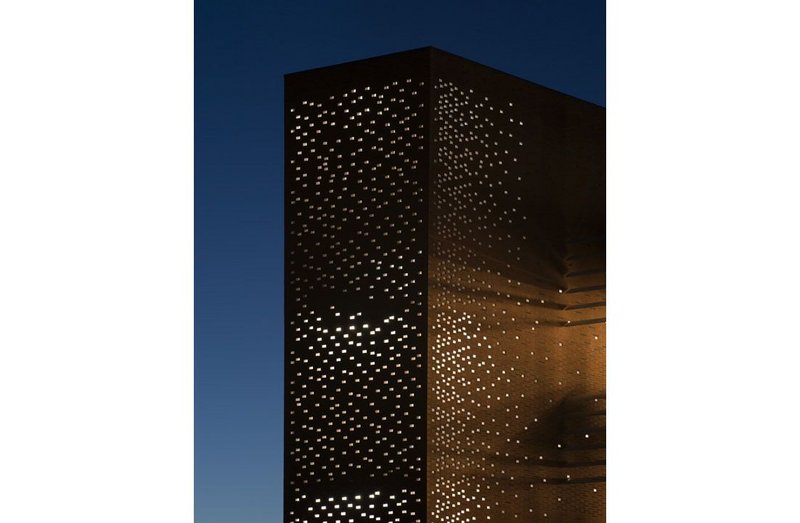 While the technical requirements of the building ensure its box-like form, the external envelope has been designed such that it creates a visually strong elevation to the north, responding to its context near the university's 'Arrival Square'. All boiler flues are collected together and rise up through a 26m perforated metal rainscreen clad tower which sits atop a saw-tooth brick facade at ground. This area houses the woodchip biomass boiler, thermal storage vessels and associated ancillary plant equipment. The energy centre, due to complete in June 2017, has been future-proofed to allow the installation of CHP at a later date.
---
If you have just won approval for a scheme please send the details to jan-carlos.kucharek@ribaj.com
---