Social housing in London, a restored hotel in Sussex and a residential development in Liverpool persuade the planners
A series of new social housing projects for Southwark headlines this edition of Page of Consents, with a look at Waugh Thistleton's scheme for Gipsy Hill. Also getting the nod from councils is a major residential scheme in Liverpool's dockside area by Tim Groom Architects, and a sensitive restitching in Petworth by ADAM Architecture.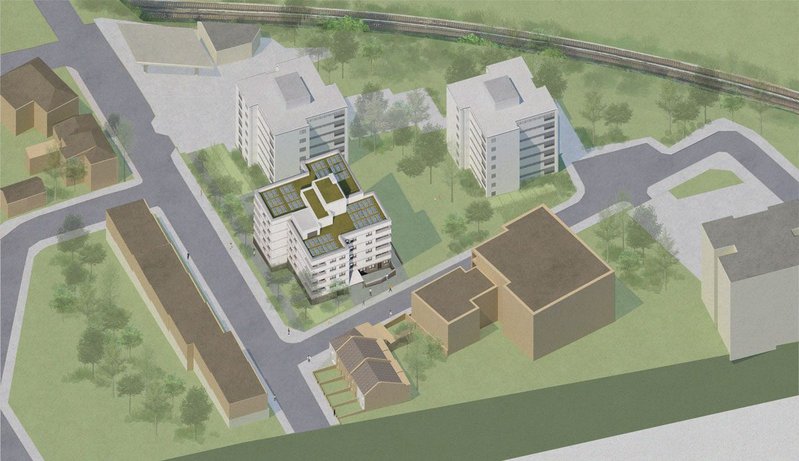 Credit: Waugh Thistleton Architects
Southwark Council has a 16,000-person housing waiting list, and while bigger strategies may be needed to address the housing crisis across the country, this block of 21 socially rented units will make a huge difference for up to 82 people.
Waugh Thistleton Architects had to decide whether to adopt a terraced approach, reflecting the facing 19th century Gipsy Hill conservation area, or draw inspiration from the two point blocks already on the grassed site. After feedback from the local community to initial terraced approaches, it was decided that the new building should relate more to the post-war blocks, acting essentially as a third part of the site's spatial arrangement.
Taking a similar form, with an arrangement allowing for one, two, and three bed apartments each with dual aspect inset balconies, the massing of the block is constructed in white brick with white mortar, drawing from the brickwork of the conservation area.
As well as the Waugh Thistleton scheme, 37 other social units across four separate schemes were approved by the council in the same meeting. An IPT Architects terrace will provide four flats and three houses on the Longfield Estate, while Cottrell & Vermeulen Architecture scored two wins with a design for eight units sited on a surface carpark in a 'missing corner' of existing 1950 blocks on the Pynfolds Estate alongside a further four-storey, eight-unit block approved for Walworth's Kingston Estate – a scheme with strong local opposition from residents angry at the loss of green space. A Stolon Studio scheme for a block of eight flats near Peckham Rye Park was approved, though also against complaints from neighbours that the design was too bulky and out of character.
It can only be seen as positive that Southwark Council has progressed 58 council homes designed by intelligent and sympathetic practices, although in a meeting regularly interrupted by objectors shouting, the opposition to these comparatively small schemes illustrates that the battle for larger-scale solutions is far from easy.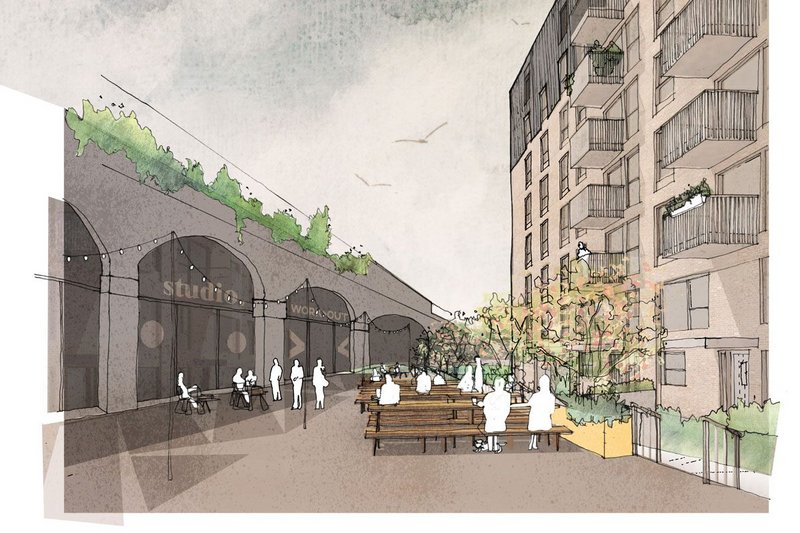 Credit: Tim Groom Architects
Over the design and planning process of this scheme Liverpool has famously lost its Unesco World Heritage Site status – though one wonders if more of the city's dockside architecture was designed as sensitively as Tim Groom Architects' scheme then the city may still have its status intact.
The site sits alongside the Liverpool Canal and adjacent to Stanley Dock. The architectural approach sees three brick masses perpendicular to the canal, connected by a lower level block, and inset rows of townhouses running alongside the canal. This arrangement of volumes allows the entire ground level to be given over to 121 car and 210 cycle parking spaces, with a podium garden on top for residents of the 195 dwellings.
A key consideration to the approach was that the site in effect bridges the industrial warehouse-scale buildings by the dockside and the more domestic, suburban architecture further along the canal, and so a balance had to be found which respected not only each of theses, but also future largescale projects in Liverpool Waters and the Ten Streets development area.
Railway arches run along the site boundary, with proposals to introduced food, drink, shopping, and cultural uses to bring life to Lightbody Square, a series of new public terraces connecting the site to the canal towpath.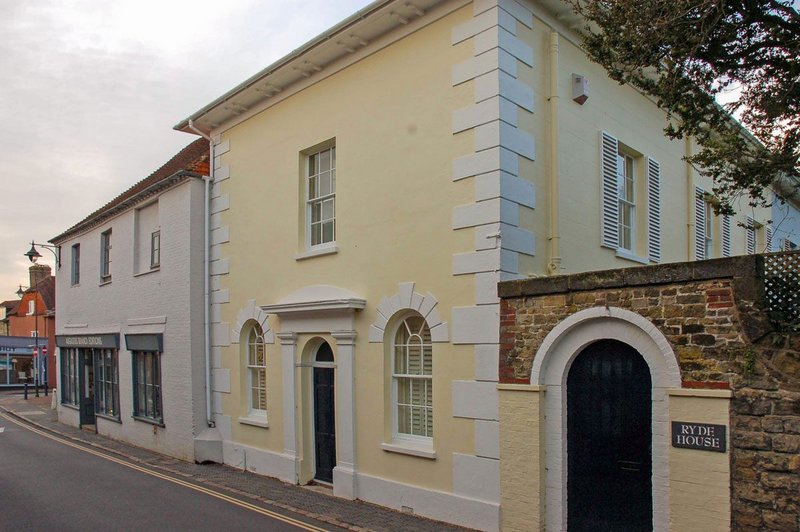 Credit: ADAM Architecture
ANGEL STREET HOTEL, PETWORTH
Total site area 1747m2
Client Nicola Jones
Architect ADAM Architecture
Planning authority Chichester District Council, in partnership with South Downs National Park Authority
Planning ref SDNP/20/02840/FUL
Four historic buildings in the market town of Petworth are to be delicately interconnected in a scheme from ADAM Architecture which has just won planning consent. Once stitched together, Ryde House, Wedgewood House, a building containing a shop and offices, and garage, will form a single boutique hotel while the nearby Angel Inn – dating in part to the 15th century – also forms part of the wider scheme, with its public space and seven bedrooms to be renovated and reconfigured, and remaining open for dining and drinking.
The suite of four buildings which will be conjoined currently make for a cluttered and awkward arrangement of spaces. The 18th century Wedgewood and Ryde Houses were once a single dwelling, subdivided in 1971 with numerous changes made to their arrangement and fabric, but as the property is now back in single ownership the opportunity has arisen to return it and the gardens to a single residence.
Not all Petworth citizens were happy with the proposals however; a number – including the Town Council – objected due to concerns that the hotel would dangerously increase traffic along Angel Street, while another resident stated that the applicant was trying to turn the town into 'a pseudo London suburb', adding that most of the town's population were elderly and desirous of peace and quiet.