Peter Murray of Stanton Williams on communication and community, success and succession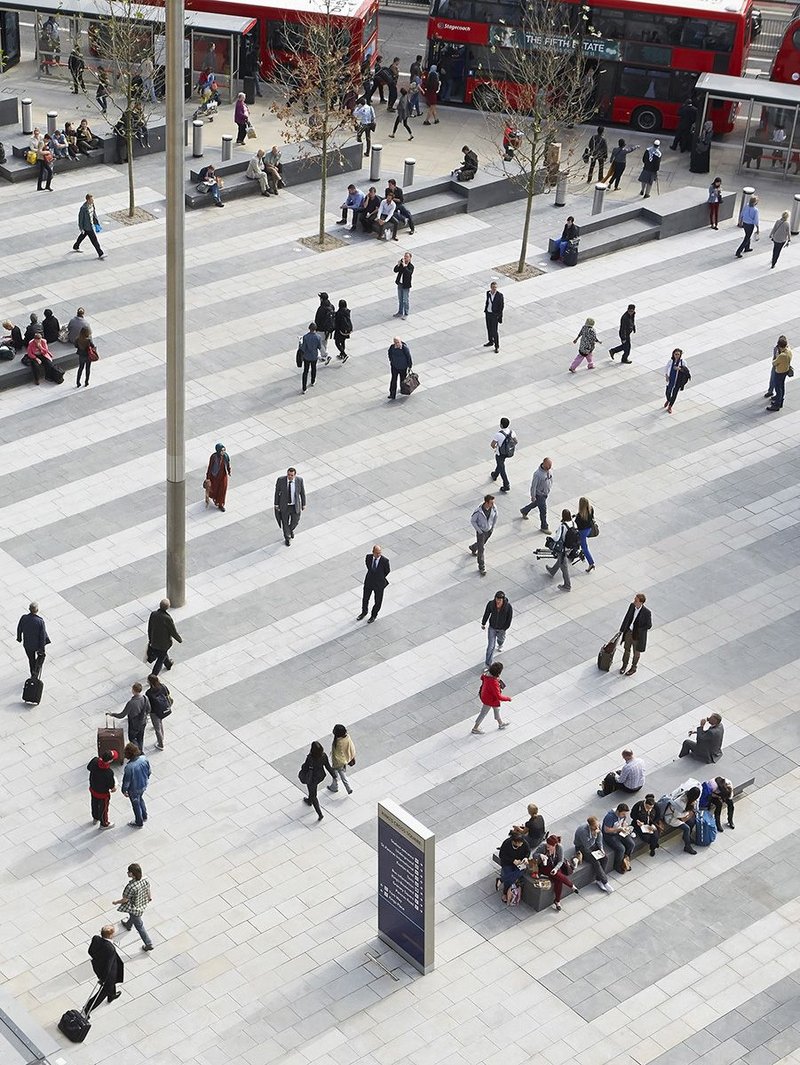 It's all about the people when you are running a practice, just as it is in design at Stanton Williams' King's Cross Square.

Credit: Hufton & Crow
Title: Director, Stanton Williams
Age: 62
Practice size: 100
Practice turnover: £9m
How did you come to take on this role?
I have been with Stanton Williams for 25 years, initially running jobs. In 2006 I was made a director, but I had already started to put processes together on finance and people. My role developed in a different direction to the other four directors. At times I have missed design, but it means the others have allowed me to lead on my areas of specialism. The great gain has been the practice being successful. Integral to that has been allowing the others to concentrate on design. I am incredibly proud of where we have got to.
How do you judge your success?
The first line of our business plan is 'enjoyment of work'. Then comes setting the highest standards and pushing creative boundaries, and you can judge that in the design work. We would never have got where we are without aiming high and turning things, especially the brief, inside out. All five of us directors are very analytical. I too research and challenge. But in different areas.
How are you making that happen?
For me alignment is most important with staff. Choosing the right staff is critical. We have a very low churn rate: our associates and associate directors have been here for an average of 12 years; and the next 15 most senior staff eight years. The practice is a great community that allows people to do things together socially and intellectually, from dragon boat racing to yoga, guest coffee and drawing at work. The culture and ethos is not mine to take credit for but where people want to do something I will work hard to facilitate it.
Communication is the glue in all of this, and one of the most important things I do. I like to talk face to face. About 80% of that is internal. I judge success sometimes just by the body language in the studio, and I think the fact that so many participate in activities is a good sign. We have an incredible bunch of people, as I saw on our trip to Porto and the RA Summer Exhibition. You don't need to put out a questionnaire to test that though sometimes we do.
The first line of our business plan is 'enjoyment of work'
How important is growth?
When we hit 100 staff we all went 'Brakes on. What does that mean?' Expansion has never been a goal but it does open up opportunities. We are positive and flexible about growth now, providing it is with the right projects and clients. That is much more important to us.
Who has taught you the most?
Alan and Paul are a constant inspiration within the practice. For external support and knowledge, which is essential to any business, I turn to Caroline Cole. She now comes to our board meetings as an observer and critical friend. She has also been a mentor for me, if I hit stuff I don't know about I turn to her for strategy and good business sense. And of course there is always much to learn from my other fellow directors Gavin and Patrick, and from colleagues. We are also part of two practice groups where we can get external feedback.
What's next?
We are thinking about succession as a topic, as are many other practices of our generation. Actually, I believe continuity is the key to successful succession, as is training for our staff as they develop their careers.
---