The President's Medals have been rewarding the best student ideas and drawings since 1836. This year those projects spanned from the archaeology of the future to the social effect of a socialist city and a civic centre for an island community, with intelligent design development and many beautiful drawings along the way. Of 81 schools that entered, this year saw one, the Bartlett, sweep the board with the excellence of its students' submissions.
---
Dissertation medal
Magnitogorsk: Utopian vision of spatial socialism
Tamsin Hanke
Bartlett School of Architecture, UCL
Tutor: Sophia Psarra
---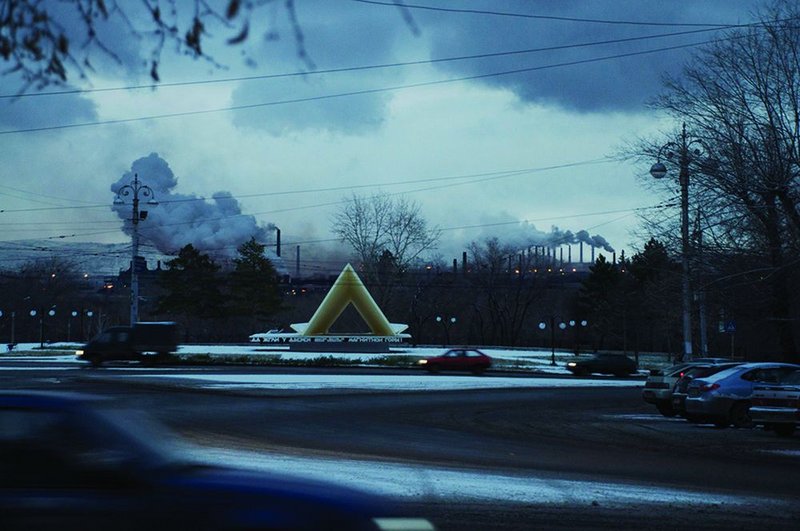 In his first five year plan, Joseph Stalin set out his strategy for the industrialisation of Russia, changing the agrarian economy to one based on mechanisation and industrial processing. This involved the creation of new settlements, based on a single economic activity in previously uninhabited locations. Most significant of these is Magnitogorsk, a city on the extreme south of the eastern face of the Ural mountain range. The dissertation looks at the conception, realisation and present state of this city as an experimental socialist utopia, asking how a political ideology of socialism was developed spatially in the city from 1930 to 1953. Further, it seeks to determine how the city today is characterised by its past and how it is adapting to the social and political changes of Russia's contemporary capitalist economy.

The dissertation presents evidence to suggest that the architects of the city continued a historic typology of industrial urbanism which was preoccupied with the production of labour through an efficient division of society. As a result, ideology was spatially imposed on the new community to alter the fundamental structure of social classes through interpersonal relationships. The study argues that a particular urban form, characterised by scale, geometric rigidity and persistent enclosure, was used to create a new, alienated working class. As a result of such formal specificity, this analysis of its presence in the modern city argues that both the spatial precedent and the social legacy remains in Magnitogorsk today. With this in mind, it looks at the theoretical foundations by which to reconsider the future of the city through a discussion on ideology and utopia, aiming to find the relevance of these terms in a contemporary framework.

Despite the enormous crisis now posed to Russia by its ailing monocities, Magnitogorsk remains largely unexamined since it was reopened to visitors after having been closed to protect military secrets from 1932 to 1987. The dissertation aims to reopen a conversation relevant to the current political and economic state of the country in its contemporary transition from centralised communism to a western model of neoliberal capitalism.
---
Dissertation Judges

Will Hunter, founder, Alternative Routes of Architecture
David Leatherbarrow, professor of architecture, University of Pennsylvania
Peg Rawes, associate director of research, Bartlett School of Architecture, UCL
Alexandra Stara, Reader, School of Architecture & Landscape, Kingston University
---
Commendations
Seva & The Shrine: Transcending the boundaries of the Hindu temple in Singapore
Srisaravanan Subramaniam
National University of Singapore
Tutor: Chee Kien Lai

Rethinking the Tholos in the Athenian Agora
Shapur Keshvari
Kingston University
Tutor: Alexandra Stara

The Kahn Legacy: The primacy of the idea
Leah Hogan
University College Dublin, Ireland
Tutor: Elizabeth Shotton
---