Flow 1944 by Simon Dean, Kingston University. Tutors: Jane Houghton/ Stephen Baty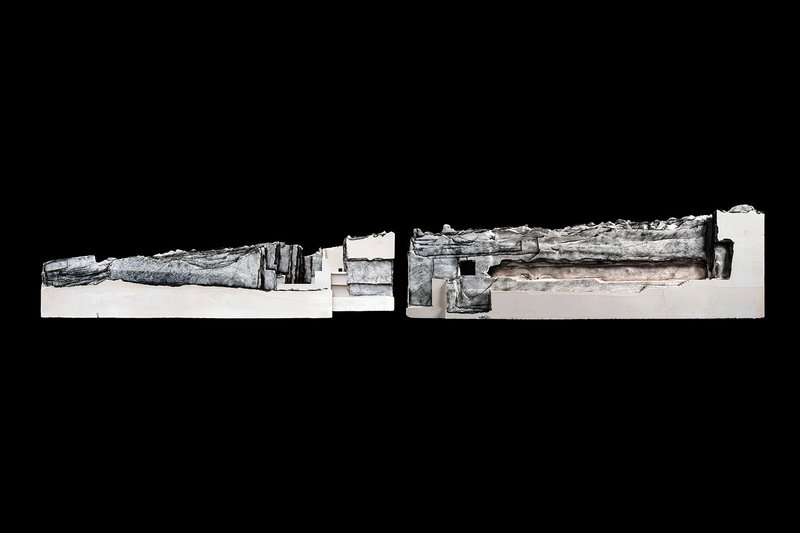 A bathhouse emerges from a quarry, carved from the flow spewed by the volcano's last eruption. A trail through deserted lands and timid orchards, a shunned landscape turned to wasteland, tracing the river of lava up to its source; the volcano rests below, its breath heating rock and water.
The case for Thermae Vesuviane cannot be constructed on premises of rational thought; a monumental quarry carved into the rock from which the 1944 eruption gushed millions of cubic feet of lava, erasing entire towns as they met its path. The sheer amount of labour required to remove such quantities of rock – without the aid of blasting, which would disrupt local fauna and unsettle loose formations – would seem preposterous considering the maximum potential lifespan of this complex is estimated at 30 years. Yet the Neapolitans' general disregard for such perils, outweighed by issues of social and economic nature, overshadow this thesis in the field of illogical reasoning.
The bathhouse lives in the long shadow of Mt Vesuvius, a transient existence; yet after the tremors, the exodus of the bathkeeper, its embalming in the lava of the succeeding geological strata, it re-emerges, cut from the vestiges of its predecessors; a slow aggregation of quarries and undercuts and caves, a cyclical artefact for the civilisations at the volcano's feet.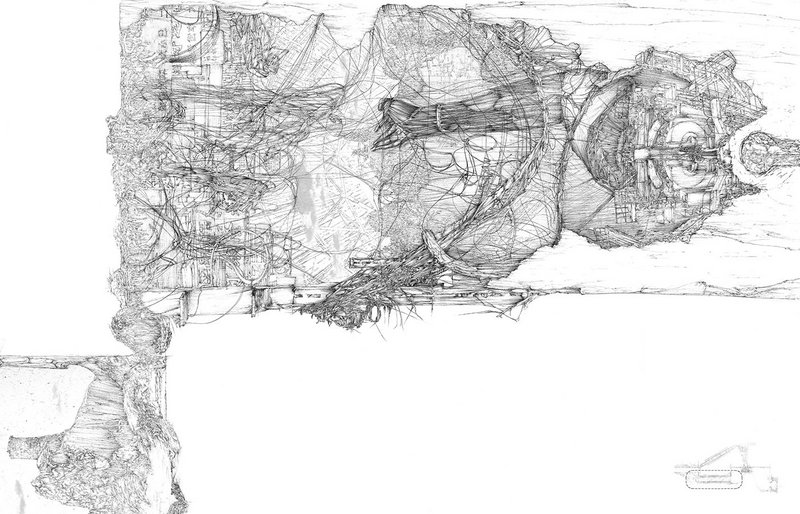 Silver Serjeant

Credit: The Restored Commonwealth Club Adam Bell University of Greenwich Tutors, Simon Herron/Susanne Isa/Nicholas Szczepaniak/Jonathan Hagos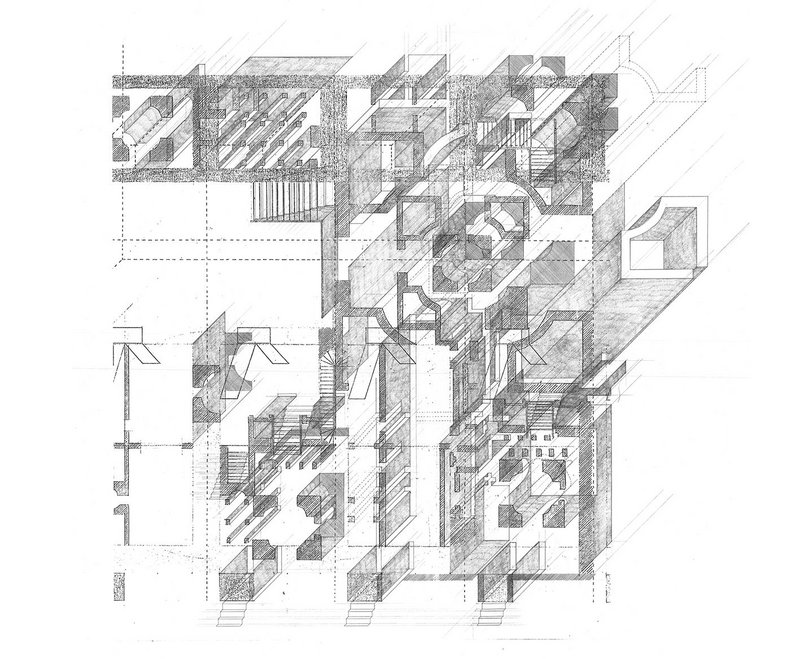 Bronze Serjeant

Credit: The Institute of Concrete Poetry Oliver Riviere University of Brighton Tutors: Ben Sweeting/Alex Arestis