Proponents of offsite manufacturing hope an overlay to the RIBA Plan of Work will encourage architects to embed the process in their designs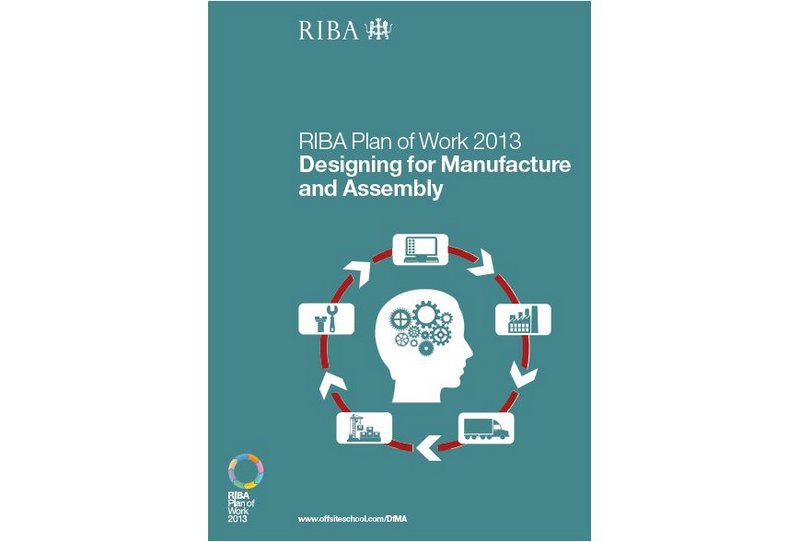 The Offsite Management School and the RIBA want to encourage architects to engage with offsite manufacturing and assembly. To achieve this, they have partnered up to create an overlay for the RIBA Plan of Work.
Designing for manufacture and assembly (DfMA) is gaining serious traction with contractors, because they recognise the cost and time benefits along with security of programme, but architects have not been as receptive.
Ian Heptonstall, director of the Offsite Management School, an initiative of leading contractors and clients, believes architects have to buy into the ideals of offsite manufacturing for the movement to succeed. 'One of the biggest roadblocks to widespread adoption of offsite and assembly has been the lack of engagement with the designers at an early stage of a project,' he says.
'We often have clients and contractors saying to us that the design community is not engaged. This means it is impossible to get the full benefits of offsite as they often have to retrofit offsite processes into a building that was traditionally designed. Of course this adds cost and complication, which dramatically reduces the benefits that offsite can bring.'
As designers are not thinking about how the building will be put together using DfMA, contractors are having to redesign elements to incorporate offsite manufacture into their buildings.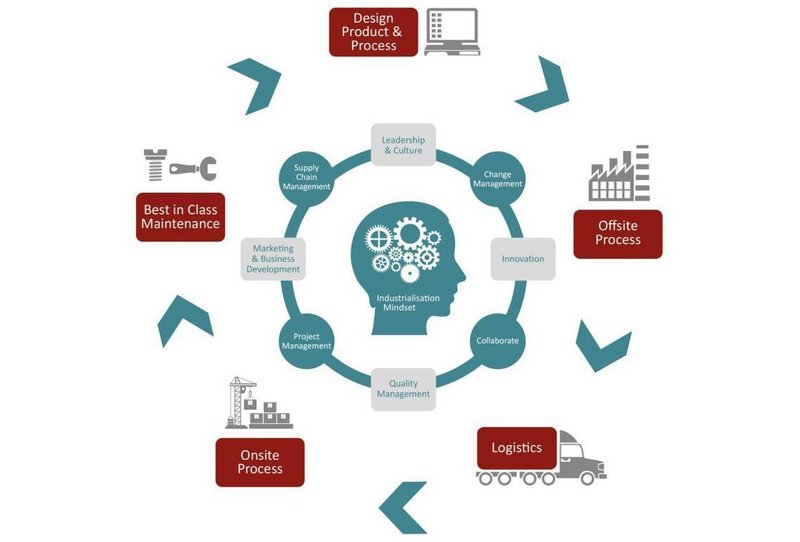 The overlay for the RIBA Plan of Work is aimed at increasing architects' knowledge and understanding of offsite methods so that the ideals can be incorporated at the beginning of the design. Crucially, the overlay informs architects what they need to be doing at each RIBA stage to gain benefits from DfMA.
The author of the document is Aecom director of technical practice Dale Sinclair. He believes the overlay gives architects all the tools they need to utilise DfMA. 'Architects will realise that we hard-bake traditional construction processes, developed over hundreds of years, into our concept designs,' he says. 'The document provides the information for the profession to drive new ways of building that deliver better cost, environmental, safety and time outcomes and consideration of how to transition through the RIBA stages.'
It is particularly at stages 2 and 4 in the RIBA Plan of Work that architects need to be considering how offsite manufacture can be incorporated into a building, says Sinclair. 'The greatest impact is at stage 2. If we are to transition towards designing for manufacturing and assembling buildings we need consideration of new methods at stage 2. The biggest change is at stage 4, where we need to redefine many of the details we currently use such as avoiding hot and wet works such as welding and screeding.'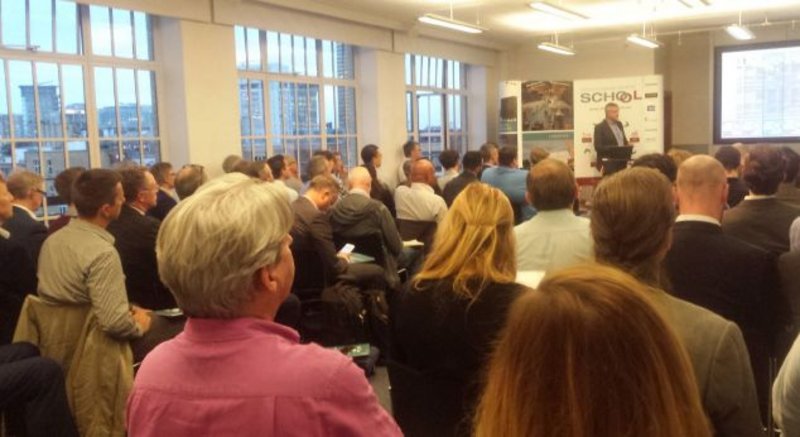 Launch event for the Plan of Work overlay.
With the launch of the overlay the Offsite Management School hopes DfMA will become embedded in architects' thinking, which will make the whole building process more efficient.
Heptonstall concludes: 'Architects are the key, not the contractors, not the manufacturers. Designers should be leading the way as they see the project first and can have more influence with the client at an earlier stage. If they don't engage then everyone else is fighting to retrofit offsite into an existing design.'
---