Elle Thompson and Anureena D'costa imaginatively reset the dial in their commended entry Post-pandemic Exchange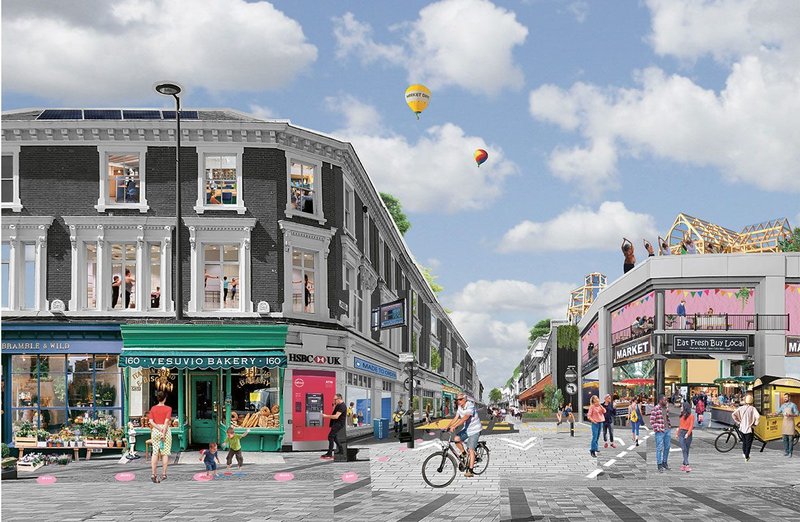 A reworking of shopping: energetic interventions, start ups and community use.
Commended: Elle Thompson and Anureena D'costa, Post-pandemic Exchange
Elle Thompson and Anureena D'costa invite us to reassess, redistribute and restart – we need to, they say, because we are novices now. They take the changing paradigms of three building types and the streets around them. Addressing changing work patterns, the entry tackles hollowed out city centres by redistributing space to create a garden street, improving the journeys that remain. High streets and shops are next on the list. While retail is contracting, the pair suggest that entrepreneurship will still flourish in the form of markets and rooftop exercise classes, with bank frontages eaten up by ambitious bakery businesses. The spaces above shops will be transformed for the community, accommodating hot desks and activities, supporting our cherished work/life balance.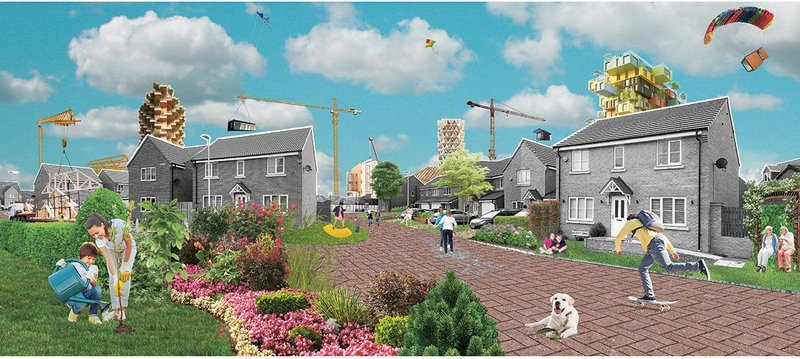 How suburbia might be intensified.
The final condition examined is that of the much neglected suburbia. Other entrants have dealt with a move to the country; The duo point out the charms of the halfway house of suburbia and homeworking's removal of some of the shackles of proximity – 'Suburban life seems enchanting and city dwellers want in.' They see prefabricated extensions expanding homes and front gardens extending into streets. Francine Houben commended this. 'I like the imagination for different areas of a city,' she said. 'It is already happening like this and here it looks like the streets are made for fun.' More than that, 'It takes care on thoughts of mobility and it is a bottom-up thing. It is to stimulate different people in centres or suburbs.'
---