One year on, Adrian Dobson outlines the RIBA's initiatives to help architects make the construction industry and our environment a more sustainable place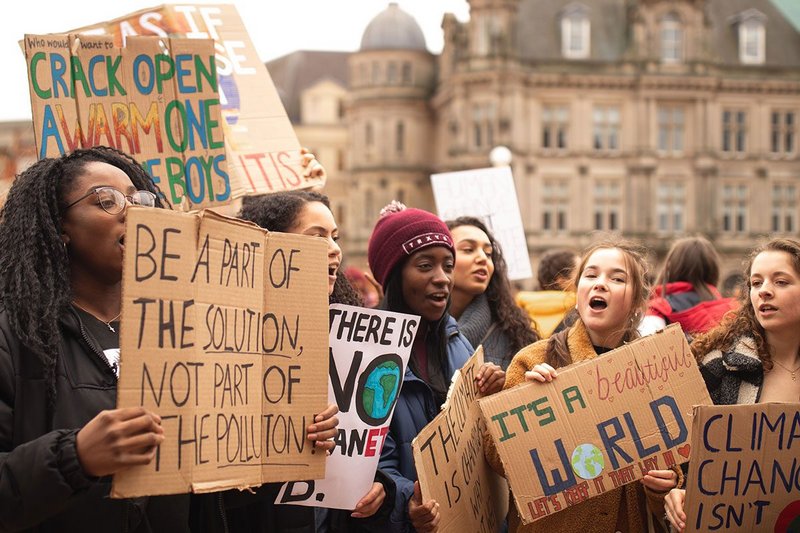 Credit: Callum Shaw
Yesterday, 29 June 2020, marked one year since the RIBA joined the declaration of a climate and biodiversity emergency and committed to a five-year action plan to help reach net zero by 2050.
We committed to driving change at a national and international level in industry standards and practice; in government and inter-governmental policy and regulation; and in the RIBA's own carbon footprint.
We pledged to provide our membership with targets to reach net zero by 2030; to ensure sustainability was embedded into the RIBA awards programme criteria; to conduct a survey of the profession to test sustainability skills and knowledge of the UN Sustainable Development Goals; to embed sustainable and ethical practice into our core CPD programme and establish areas of mandatory competence for our members.
The RIBA 2030 Climate Challenge was launched nine months ago to help our chartered practices meet net zero (or better) whole life carbon for new and deep retrofitted buildings by 2030 and we've had 129 practices sign up for the challenge so far.
We've also published a revised RIBA Plan of Work with a sustainability strategy woven throughout and a Sustainable Outcomes Guide that maps eight measurable sustainable outcomes (achievable on all buildings) with eight UN Sustainable Development Goals. To understand the profession's knowledge of the UN Sustainable Development Goals (SDGs) we also surveyed over 1,000 architects and published the results, along with exemplary examples of practices, projects and schools of architecture adopting the SDGs – in our Decade of Action report.
Our awards programme has been overhauled with a sharpened focus on sustainability, meaning entrants must provide data on operational energy and embodied carbon to be considered. Earlier this year we also decided to highlight some previous award-winning projects with exemplary sustainability credentials in the report Good Design Doesn't Cost the Earth. From buildings made from straw by local volunteers to buildings restored to enhance their former glory – the document highlights the role architects can play to alleviate the impacts of buildings on the climate and environment.
Lobbying the UK government to make policy changes at national level remains a vital part of our action against climate change
Lobbying the UK government to make policy changes at national level remains a vital part of our action against climate change. And despite the political turbulence we've experienced over the past 12 months – the appointment of a new prime minister, the prorogation of Parliament, a general election and global health pandemic – we've continued to make the case for sustainable development at every opportunity.
We urged the government to ensure that new homes measure operational energy and embodied carbon through our response to the Future Homes Standard consultation; urged the House of Commons Environmental Audit Committee (EAC) to launch an inquiry into the energy efficiency of existing homes; and recently called on the NHS to use post-occupancy evaluation to understand the energy efficiency of its building stock.
Behind the scenes, we're briefing MPs on why this matters and are working with the Department for Business, Energy and Industrial Strategy and the Committee on Climate Change to help shape future policies and events, such as COP26. The RIBA Competitions team has been busy running the government's Home of 2030 competition calling for ideas for new low carbon, age-friendly homes fit for the future.
Through reflection, re-evaluation and action we have made some progress – but we know we're only at the very beginning of our journey to tackle climate change.
As we emerge on the other side of the current crisis, we have an opportunity to change the status quo – to change attitudes, change what drives and informs the design of buildings and change the choice of materials to build a sustainable future.
UN Sustainable Development Goal 11 has particular significance: 'Make cities and human settlements inclusive, safe, resilient and sustainable'. It is not only about reducing carbon emissions, it's about changing the way we build towns, cities and public spaces to deal with events we're currently experiencing.
We will continue to urge the government to lead a green economic recovery and challenge policy makers to make changes to help the built environment sector. But ultimately, as guardians of the built environment, a huge responsibility rests on our shoulders to build a future that lasts.
---
Adrian Dobson is an executive director of the RIBA.