As an RIBA survey reveals the truth about home design and mental wellbeing, what can architects do to make our dwellings work better?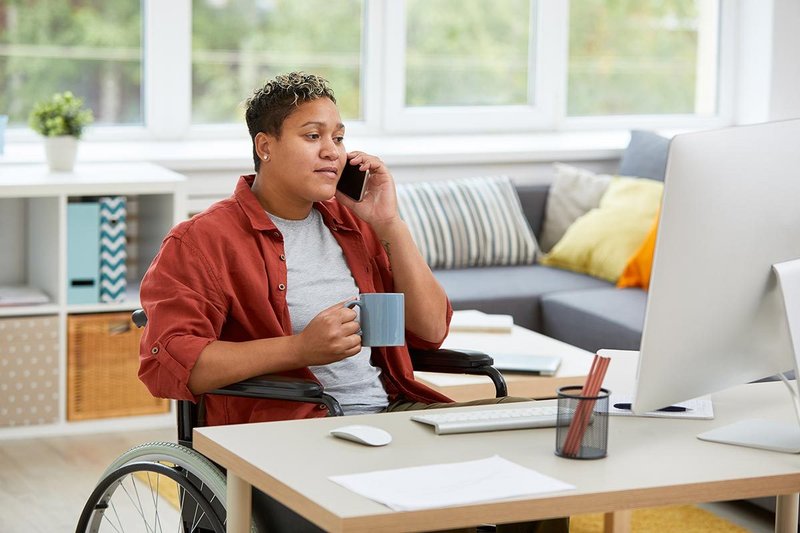 The rumour is true: the design of your home does affect your mental health. So confirms the new Happiness Through Design survey commissioned by the RIBA. An overwhelming 69% of homeowners surveyed over the summer, as lockdown restrictions eased, agreed that their homes' design influenced their mental health, with a third saying that better design could have helped them to relax more. Here we offer a taste of some of the figures, look at the psychological implications and consider how the findings can be used by architects to strengthen their offer when they talk to potential clients.
'Homes are primary sources of attachment to place,' says Eleanor Ratcliffe, environmental psychologist at the University of Surrey. 'They represent self to you and to others and can make you feel happy and in control – which is especially important when things feel out of control.'
The Covid lockdown and continuing strictures have left many homes having to do so much more. 'They have been having to fulfil work tasks, perhaps for a whole family,' says Ratcliffe. Over the years she has studied stress and the value of place in recovering from it. She explains that lot of work on recovery from stress shows that it is harder without clear cut delineations. This was difficult in lockdown conditions and remains so as many continue to work at home. Those delineations could be in the form of behavioural rules or structural changes. One such change might be to create an office so work can be left there. Many respondents seem to recognise this, saying that they would create an office response to the experience of lockdown (17%).
Another key area that emerged during lockdown, says Ratcliffe, is the importance of acoustic privacy – both not to be overheard and to avoid interrupting others. Meanwhile a desire emerged for a closer relationship with nature and the freedom of vistas.
In the survey this tension of conflicting desires for openness and separation manifests itself in things that respondents would like to change as a result of lockdown. Eight out of 10 (79%) identified one or more of the changes they'd like to make to the design of their home after lockdown. These include: more open plan spaces (14%), more enclosed rooms (9%), more flexible spaces that can be easily divided (8%). But it is obvious no one size fits all, points out Ratcliffe. 'People are desperate to talk about how they feel about their homes. They want an outlet for how they feel about it.'
Climate change issues are still on the agenda for homeowners who want architects to commit to the environment: 27% want evidence that an architect will make their home more environmentally sustainable and 31% want to see the architect's commitment to combating climate change.
The Happiness Through Design survey has been commissioned as part of the RIBA's 'Work with an Architect' campaign to promote RIBA chartered architects and practices to homeowners. Launched at the recent Homebuilding and Renovating virtual show the campaign comprises a digital advertising campaign on social media, a PR campaign aimed at local and national TV and radio and national newspaper advertorials.
See the executive summary, marketing information for chartered architects and details on the campaign
Great news for your marketing strategy
The RIBA's poll of 1,500 homeowners aged 24-64 from across the nation is a goldmine of market intelligence for architects and the perfect accompaniment to the recently published marketing toolkit for chartered practices, writes Matthew Thompson.
If your practice operates in the private domestic (that is, consumer) market, you should take note of its findings and incorporate them into your strategic communications plans.
The poll's most striking result is that 'membership of a professional organisation' is singled out by the greatest number of respondents (61%) as an important factor in selecting an architect – roughly twice as important as having a quality management scheme (36%), a commitment to combat climate change (31%), or having won awards for house design (29%).
Review the extent to which you promote your RIBA membership. Since it is possibly the most important factor for clients looking to select an architect, your marketing communications should emphasise it.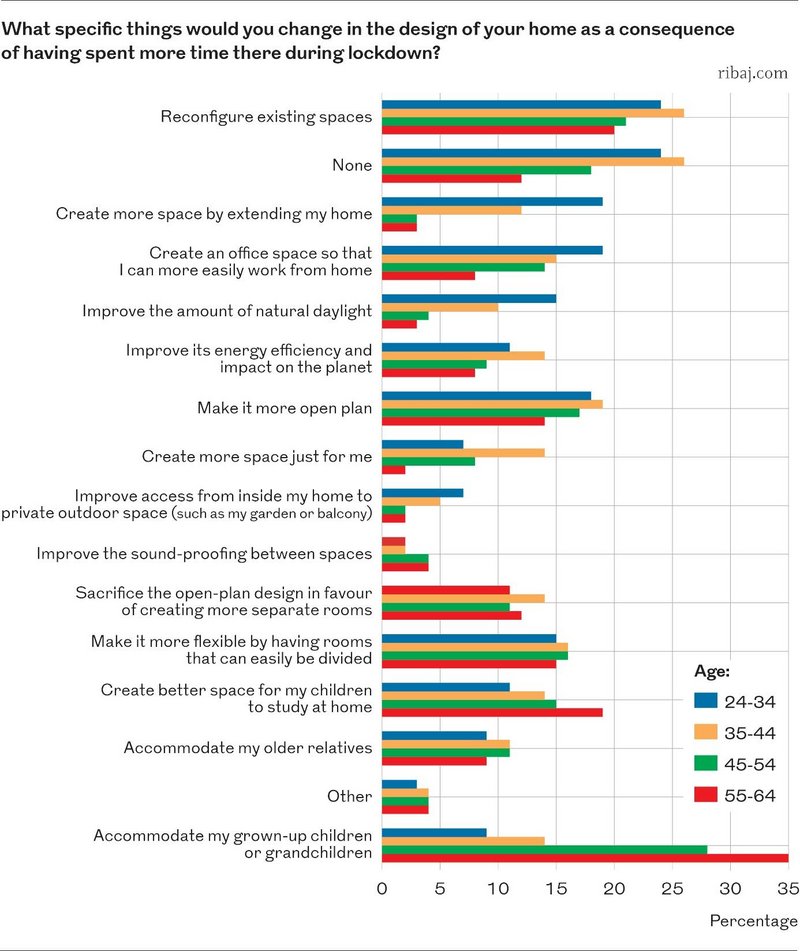 It also turns out that almost 50% of respondents think evidence that you can add value to homes is important, much more so than the cost of your service, which was voted more critical by only 15%.
Note the word 'evidence' here, though. Simple unsupported claims are unlikely to persuade. Perhaps one of the best ways to support claims is with good references: 48% of respondents thought this the most important factor from a list of six options – closely followed by evidence that you listen (43%).
These high-scoring characteristics are worth reflecting in your client communications, perhaps best achieved through a dedicated process of seeking client feedback.
Another headline finding is that 70% agree that better home design could have positive impacts in various ways, with relaxation, happiness and mental wellbeing coming top of the list. Respondents' most important target for home improvement was to reconfigure existing spaces, followed, in order, by extending, creating a home office, and improving levels of daylight.
The granularity of these findings is useful for pitches and what you choose to promote down comms channels (including Find an Architect), allowing you to better align your offer to your target market's needs.