Four projects have been shortlisted for the RIBA International Prize. We asked each of the architects for their thoughts on technology, craft and the future - here, Stefano Boeri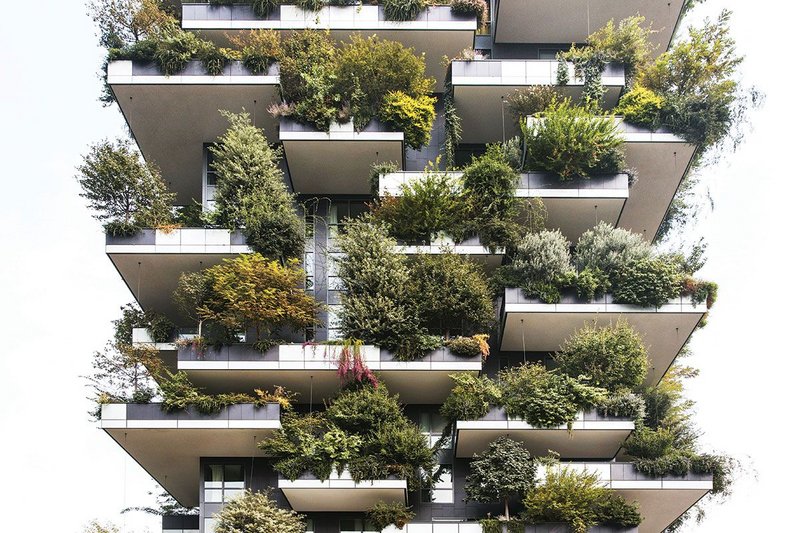 Bosco Verticale in Milan grew out of Boeri Architects' research and is being monitored as an experiment.

Credit: Giovanni Nardi
Stefano Boeri, Stefano Boeri Architetti
Shortlisted for Bosco Verticale, Milan, Italy, two towers of flats, 80m and 112m, with highly planted balconies
What gave you the chance of making a great building?
We normally use a research team at the beginning of projects, it helps redefine the contents and format of the brief. On Bosco Verticale we were asked to design a high rise building in Milan and we wanted to do something other than a tower with glass panels. So we do explore and document an idea. But also we work in a complex profession that has two great skills: expanding our knowledge, and arriving at something possible – we are extremely skilled at the final cutting, it is select, select, select. The dialogue between the two is architecture.
What has most changed the way you work in the last decade?
What has not changed over the last 10 years is that for an architect there are two main issues, climate change and poverty. We cannot avoid them and they cannot be separated. We are in a position to improve both of them. And, as well as alleviating poverty, we want to avoid segregation, so we are looking to build at density with quality spaces, attracting a variety of individuals on different incomes. In Italy we call it mixte which encompasses the cultural and typological richness.
How have your processes or buildings changed with digital technologies?
BIM has brought a kind of comprehensive approach so we can change everything in real time and design a 3D building – and everything that goes right through. It is more efficient and more open to collaboration.
We have also used technology on the Bosco Verticale so people can find out what is happening to a plant on a 15th floor balcony and around the estate. All this feeds into a central monitoring station so we can study it and learn from it. It is an experiment.
Do you take advantage of prefabrication or improvements in building or material technology?
We have been working on a reconstruction in Amatrice, Italy, of a study centre that was hit by an earthquake. Using prefabricated roof panels we have been able to build quickly and cheaply with security of delivery. We are also using wood for new buildings; in Paris we have won a competition for a high rise in wood. In Holland we are using prefabricated balconies and facades on inexpensive social housing where it is helping to keep the cost down to €1,300/m2.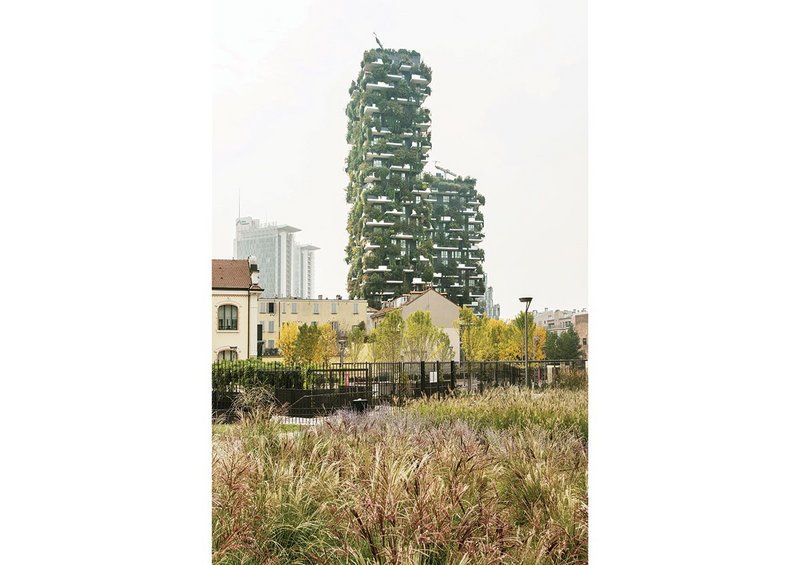 Boeri Architects was attempting to address poverty and segregation as well as climate change with the Bosco Verticale in Milan.

Credit: Giovanni Nardi
Do you still see the importance of the craft, or art, of making?
I do. To me it is extremely important. In Venice in September we brought together hundreds of sculptures and crafts­people working on them for an exhibition called Home Faber: Crafting a more human future. We are aware of the manual hand work that goes into buildings and their design – for Blloku Cube in Tirana, Albania we have a very intricate skin that we are currently trying out on a 1:1 model. Bosco Verticale's craft is really in the soil.
What can your shortlisted building tell us about the architecture of the future?
It does help deal with issues around environment and poverty. Our cities in Europe and the UK have to absorb people and carbon dioxide. Urban forestry, together with housing, can help.
What is the greatest challenge that architects face? What can individual architects do about it?
We have already covered those challenges but we can't do it as individuals, only when we work with networks, including politics. We have a pressured role as architects to build the future in the present but also to take risks to see what might or could happen.
---
The RIBA International Prize will be announced on 22 November.
Read the thoughts of the other shortlisted practices here: Nikken Sekkei, O'Donnell + Tuomey and Aleph Zero.