This year's competition is now closed. For the winners and shortlisted writers check back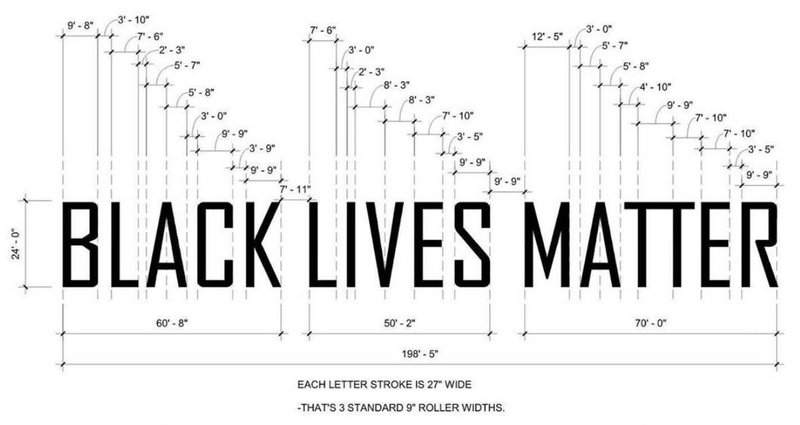 We live in turbulent times. Read what you, the architects of the future, think about it here. How will current affairs, protest, identity politics, climate emergency, technology and your local high street feed into our future buildings, our future places? How do we tackle homelessness, the struggling retail sector, schools under pressure? Can architects build a better metaverse? Are there design issues you yearn to celebrate, condemn, change?
Past winners of the Future Architects writing competition have drawn out lessons in multigenerational living from the film Parasite and asked deep questions about the possibility of anti-racism in architecture as a profession and beyond. Read more pieces for Future Writers here.
The award-winning RIBA Journal is now giving you the chance to have your say with a writing competition run in collaboration with RIBA Future Architects Network.
We want to hear from and feature the voice of architecture students and early career professionals (part 1, part 2 or studying for part 3) to showcase the voice of the next generation.
We are looking for bright, original submissions of 800-1,000 words that give an insight into design in the making – the ideas, strategies and techniques that go into making up architecture. Entries should be aligned with the three main sections of the RIBA Journal: Buildings, Intelligence and Culture. Articles should be in one of the following categories:
Building/place: A study of a building – new or refurbished – or place
Tech/practice: An informative piece on an industry innovation or hot topic for architects
People: A profile of a person or practice connected with architecture, in the UK or internationally
The judging panel, chaired by RIBA Journal contributing editor Chris Foges, will include professional architectural journalists and emerging architects.
This competition and RIBA Future Architects Network are designed to support, inspire and give a voice to architecture students, pre-qualification, and early career architecture professionals, as they transition from study to practice.
Future Architects is a way for emerging architects to engage with the profession at the start of their career and offers ongoing support throughout the educational journey.
Our writing competition deadline is Monday 4 April 2022 and the winning article(s) will be featured on ribaj.com. The editors may also choose to publish them in the print edition of the RIBAJ, at their discretion.
COMPETITION CONDITIONS
1. Competition promoter
The competition is being run by the RIBA Journal in conjunction with the RIBA Future Architects Network.
2. Eligibility
The competition is open internationally to architecture students and early career professionals (part 1, part 2 or studying for part 3).
No member or employee of the promoting body, the evaluation panel, or any partner, close associate or employee of them is eligible to compete or assist a competitor.
3. Competition format
This is a single stage competition.
4. Judges' decision
The judges' decision as to winners and commendations is final. Judges are looking for three category winners and an overall winner and may also award commendations to pieces. Judges reserve the right to declare no winners if entries are of insufficient quality.
5. Evaluation panel
The evaluation panel is expected to be:
| | |
| --- | --- |
| Nana Biamah-Ofusu | Director, Studio NYALI |
| Sarah Maafi | Guest lecturer, Technical University of Munich, winner Future Architects writing competition 2021 and multi-award winning postgrad |
| Lucy Watson | Commissioning editor, Financial Times |
| Chris Foges | Contributing editor, RIBA Journal, chair of the panel |
| Eleanor Young | Editor, RIBA Journal, longlister |
In the event of an evaluation panel member being unable to continue to act through illness or any other cause, the RIBA reserves the right to appoint an alternative panel member.
6. Competition timetable
The anticipated programme, which may be subject to variation, is as follows:
Competition launch

Thursday 3 February 2022

Submission deadline

Monday 4 April 2022

14.00 UK time

Evaluation of designs with panel and winners agreed

Tuesday 26 April 2022

Email notification to winners

Friday 13 May 2021

Result announced on ribaj.com

Tuesday 19 May 2022
7. Disqualification
Submissions shall be excluded from the competition:
If an entrant improperly attempts to influence the decision
If received after the latest time stated under the Submission method (below)
If, in the opinion of the Evaluation Panel, it does not fulfil the requirements of the competition brief
If any of the mandatory requirements of the brief and conditions are disregarded.
8. Submission requirements
There are two elements to the submission:
Article
Image with caption and credit
9. Evaluation criteria
High quality writing
Engagement
Clarity
Currency of choice of subject
10. Notification of result / publication and publicity
Entrants must not release their articles for publication to any third parties until after the result has been officially announced. Entrants should note that by entering the competition they are expected to honour the request for confidentiality.
The RIBA reserves the right to publicise the competition, any article, and the result in any promotional activity, including all social media channels.
You and your collaborators grant to the Royal Institute of British Architects permission to reproduce the material supplied in all formats, in all media and on all platforms in perpetuity, in whole or in part without payment.
11. Copyright
The ownership of copyright will be in accordance with the Copyright, Designs and Patents Act 1988 – ie copyright rests with the author of the submitted text and images.
12. Post competition
Winning articles will be published on ribaj.com and may also be published in the print edition of the RIBA Journal. Commended articles may be published. The winner will receive £400, commended entrants £150.
13. Enquiries
All enquiries relating to the competition should be directed to: competitions.ribaj@riba.org
14. Data
Data will be held by RIBA for the purposes of recording participation in the Future Architects writing competition. The data will be kept throughout the duration of the competition for the purpose of contacting entrants with updates for the competition. This information will not be shared with any third party without the express and prior consent of the author. Read the RIBA's privacy policy.