Young talents from big international practices and small rural ones feature on this year's longlist
The longlist of 23 for this year's RIBAJ Rising Stars in association with Origin has been announced. Potential members of the 2018 cohort include architects from David Kohn Architects, Farrells, Birmingham-based Glenn Howells Architects, multi-disciplinary Terence O'Rourke, the Melbourne branch of Weston Williamson and small rural practice Butcher Bayley Architects.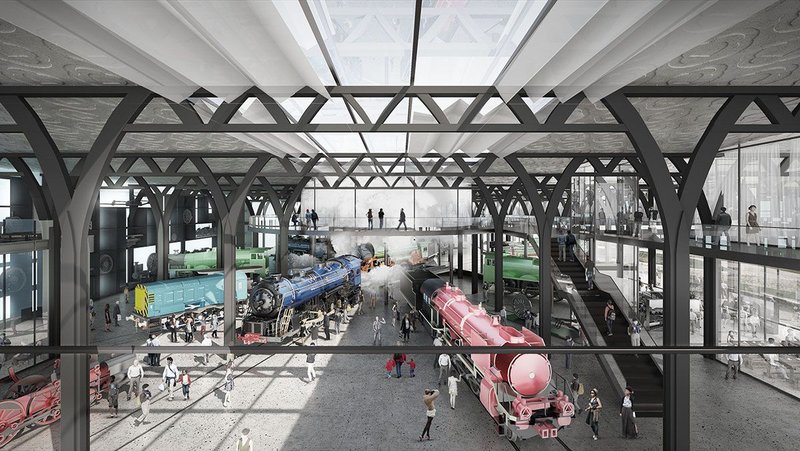 Competition design for Leicester Transport Museum from longlisted Trine Vittrup of Farrells.
The nominations showed this generation engaging in competitions, delivering major commercial projects, specialising in contract issues, innovating to improve their practice, buildings and construction by writing apps, using YouTube and bringing people together.
Members of the winning cohort of Rising Stars 2018 will be announced progressively between 29 October and 1st November on ribaj.com, followed by a supplement in the November RIBA Journal. The cohort will be selected by judges Ros Kerslake of the Heritage Lottery Fund and Neil Gillespie from twice Stirling shortlisted Reiach and Hall as well as Angharad Palmer of Pocket Living, Steve Melville of Format Engineers, Friedrich Ludewig of ACME and the RIBA Journal's Eleanor Young.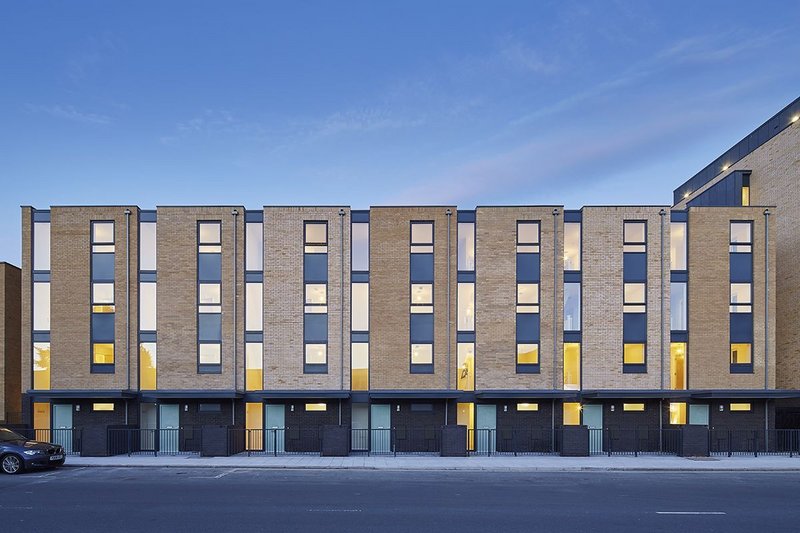 Emily Pallot of Ayre Chamberlain Gaunt was part of the team on housing regeneration project Queensway in Southampton.
Aditya Aachi
Partner, Cullinan Studio
Global perspective, strong engagement
Shauna Bradley
Associate architect, Glenn Howells Architects
Dedicated architect who goes the extra mile
Dmitrij Burakevic
Architect, Terence O'Rourke
Using youtube to communicate architecture
Luke Butcher
Director, Butcher Bayley Architects
Connecting out beyond rural practice
Sahiba Chadha
Partner, Cullinan Studio
Nurturer of people and planet with an impressive breadth of commitment
Jonathan Chan
Architect, Hawkins\Brown
The art of architectural drawing shall not die
Benjamin Channon
Senior architect and wellbeing ambassador, Assael Architecture
Champion of mental wellbeing for colleagues and the wider profession
Jade Chau
Associate, Bennetts Associates
All rounder who supports others
Hannah Constantine
Senior architect, David Kohn Architects
Determined presence on site and skilled in dispute resolution
Derek Draper
Director, Atomik Architecture
Compelling achievements and an infectious enthusiasm
Michael Dougall
Architect, Sheppard Robson Architects
Engaging Glasgow architects
Tara Gbolade
Director, Gbolade Design Studio
Original thinker with passion for helping others
Gavin Henneberry
Director, pH+
Investigating housing projects at scale
Chris Hildrey
Director, Hildrey Studio
Problem solving skills give practical help to the homeless
Michael Judd
Project architect, Hawkins\Brown
Understanding the technicalities of construction
Kieren Majhail
Associate architect, BDP
A vision for change and the determination to make it happen
Emily Pallot
Associate, Ayre Chamberlain Gaunt
Ambitious, creative and committed with an astute critical eye
Will Riley
Senior associate, Weston Williamson
Exporting transport expertise to Melbourne
Cian Scanlon
Project architect, PDP London Architects
Using contracts to tackle the complexity of projects
Victoria Simpson
Associate director, DLG Architects
Leading on practice and drawing board
Craig Smith
Architect, Robert Doughty Consultancy
Building a culture of quality
Andrew Tindale
Architect Hawkins\Brown
Innovation Crossrail and client-side
Trine Vittrup
Architect, Farrells London
Developing interiors as a practice specialism
---
RIBAJ Rising Stars is produced in association with Origin Doors & Windows