The winning cohort of emerging architects focuses incredible innovation and invention on what they see as the pressing problems of the day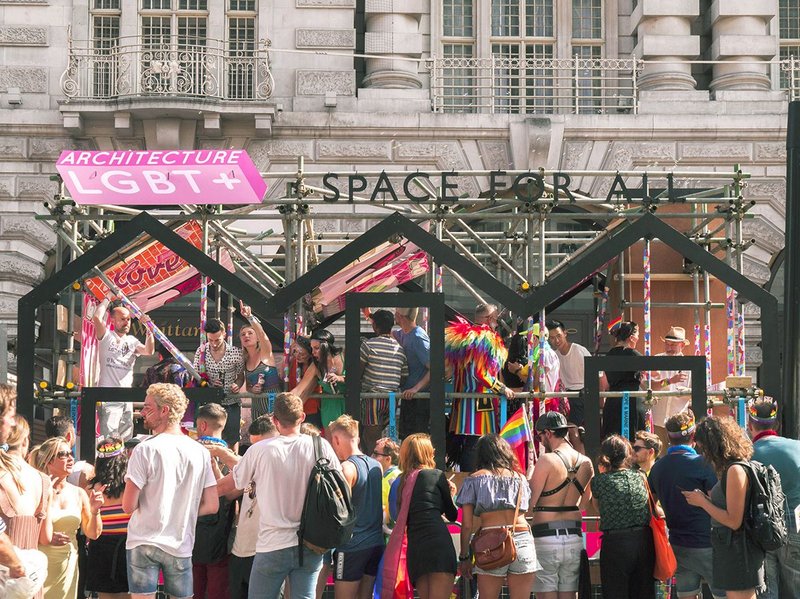 Jonathan Chan's co-designed and built architecture float for LGBT+ Pride 2018, London.
This has been another fascinating year for RIBAJ Rising Stars, with the latest crop of entries surprisingly different from those of the two previous years. Each cohort seems to have its own character, and the process continues to shed light not only on what architects qualified in the past 10 years are doing and care about, but what we might expect of architecture in the future. It is a barometer for how the built environment might progress and change, as these winners and others like them take the reins.
So while last year was about a generation that had to be brave and resourceful in the face of tough economic conditions, this year is about taking on social issues within the industry – to the extent that at times the judges were left wondering whether emerging architects actually do, or perhaps value, architecture itself any more.
Good design gives entrants the right to be in the room, but this year's winners demonstrate architecture is much more than that. Extra-curricular tasks are layered on top of ordinary work – from building apps, to becoming a mindfulness practitioner or finding situation-changing solutions to homelessness. This year's lot are hot on social activism and concerned by inequality and identity politics, with their focus on immediate problems in the UK rather than saving the world. We hadn't seen so many entries like this before.
It is amazing to see how skills learned through architecture can be so diversely applied, though this isn't necessarily what we were expecting when we launched Rising Stars three years ago. We still want to see 'plain old' designers in practices large and small doing what they do brilliantly, as well as those on the fringes.
But why is there such a social emphasis this year? What has become clear from our follow-up Rising Stars roundtable with the winners each January is that the principal preoccupations of these architects are not light and shadow, materials and structure, or even tech. They concern instead the precariousness of daily life being young – the lack of housing rights, cost of living, being overworked and underpaid, as well as business plans that rely on people made to seem dispensable, discrepancies in diversity and working parenthood. The collective impact of individuals feeling this way is huge, as recent strikes by McDonald's workers demonstrated. For this year's cohort their situation as young people and young architects has pushed them into focusing their incredible innovation and invention on finding solutions to what they see as more pressing problems.
The judges couldn't necessarily think of anyone they knew in this age group who would be any different, which is why it is so important that this competition finds and celebrates emerging architects – and, for the good of design, that practices support them better too.
Isabelle Priest, assistant editor, RIBA Journal
It is amazing to see how skills learned through architecture can be so diversely applied
Ben Brocklesby, sales and marketing director, Origin, writes:
Origin is thrilled, once again, to be championing the RIBAJ's Rising Stars.
One of the main reasons for our involvement is because the initiative resonated with us. Like the entrants, Origin is essentially in its infancy in its overall journey and potential. Since establishing in 2001, we've certainly made our mark in the fenestration industry by rewriting the norm with our fresh thinking, innovative product developments, unparalleled lead times and unmatched support for our customers.
The standard for this year's entries has been fantastic. There's definitely a bright future in front of every one of them and we've loved working together, as it gives us the opportunity to collaborate with those who share our enthusiasm and passion.
---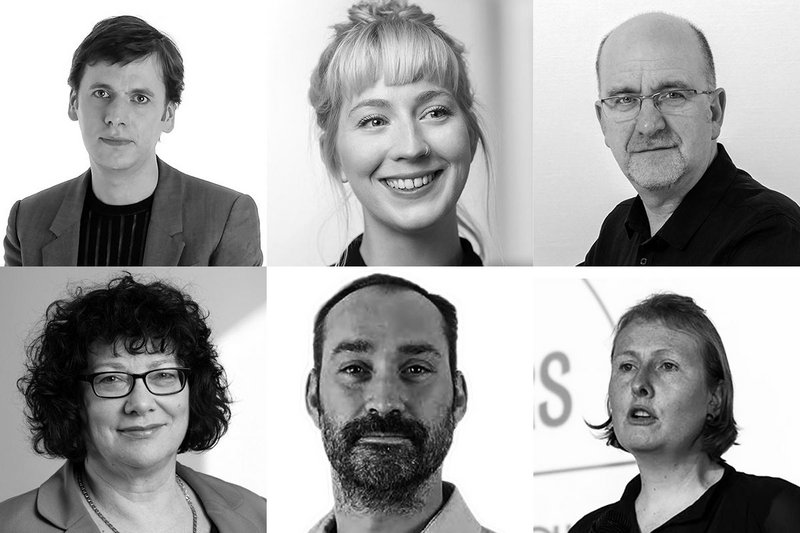 Clockwise from top left:
Friedrich Ludewig, director, Acme
Angharad Palmer, head of design, Pocket Living
Neil Gillespie, director, Reiach and Hall
Eleanor Young, executive editor, RIBA Journal
Steve Melville, founder, Format Engineers
Ros Kerslake, chief executive, Heritage Lottery Fund
---
RIBAJ Rising Stars is produced in association with Origin Doors & Windows