Problem solving skills give practical help to the homeless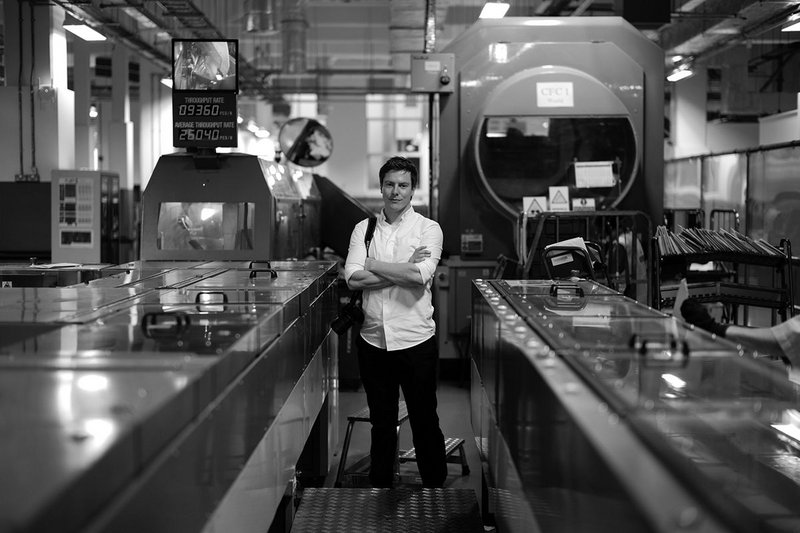 Director, Hildrey Studio
Part 1: 2006 Part 2: 2009
---
If you ask architects what their key skills are, problem solving is likely to be high on the list. However, while this is very true for many, the skill never really moves beyond deciding which line to put where on a page, or what to do in that instant when something unexpected goes wrong on site
Chris Hildrey, though, is one of those rare architects who is using problem solving skills learned in architecture to find solutions within the industry and beyond. He is a graduate of the University of Edinburgh, UCL and Westminster and has worked variously at Foster + Partners, OMA, Zaha Hadid Architects and Flanagan Lawrence, as well as most recently for Níall McLaughlin Architects on the redevelopment of the National History Museum's forecourt in London, a three and a half year project. But it was Hildrey's projects outside architecture that impressed this year's judges most, with Neil Gillespie particularly noting his innovation and ideas.
In addition to his project architect role, Hildrey decided to tackle the issue of homelessness while designer in residence at the Design Museum in 2017. He wanted to find immediate ways of improving people's lives while politicians address the building of more homes in the long term. His Proxy Address project, which is about to go on live trial with Lewisham Council in south-east London, uses address data – not the physical location – of long-term empty homes throughout the UK to give those facing homelessness continued access to key areas of support including post, bank accounts, ID, employment and benefits. The scheme came out of Hildrey's recognition that once someone loses their address, they also lose part of their identity, just when they need it most. All correspondence goes to the proxy address, so when the person changes their physical address they simply notify the Royal Mail redirect service rather than each organisation.
'If the DWP sends an appointment letter for you to attend the Job Centre and you miss it because your mail can't keep up with your changing address,' he explains, 'you can have your benefits sanctioned for up to three years. This kind of stuff can put people on the path to entrenched homelessness, with the health and social problems that can bring too.'
I would like to take on my home town of Crosby, Liverpool. I'm critical of the long-term consequences of crowdfunding for building projects, but perhaps that would be a place to start in Crosby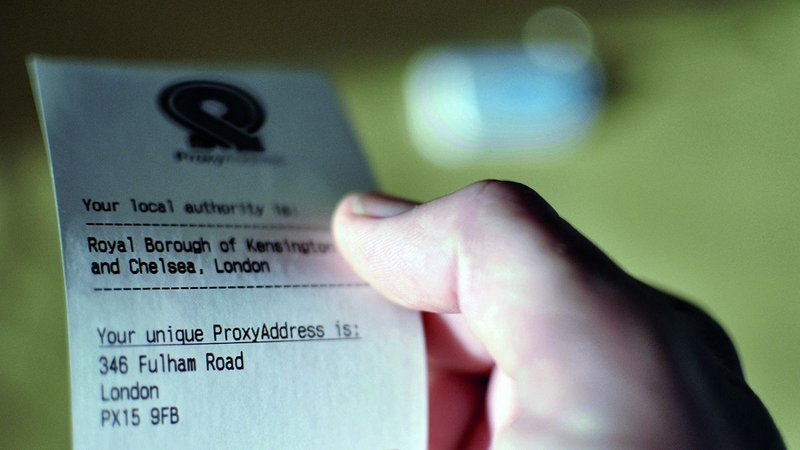 The Proxy Address system: using empty property data to help the homeless
To get the scheme working Hildrey had to negotiate with major organisations, including councils, which own street names and numbers, and the Royal Mail, which owns postcodes, as well as convincing various institutions including the Royal Society of Arts to give the project grant funding along the way.
If this Proxy Address system works, the impact could be huge for those facing housing difficulty.
'I thought the Proxy Address idea was really clever,' said Rising Star judge Angharad Palmer, one of last year's cohort and now head of design at Pocket Living. 'The issues of homelessness and empty homes are huge and no one has thought to link them up in this way before.' The project was also recognised with a D&AD Impact Award in New York in October.
Building on this theme, Hildrey's new practice, Hildrey Studio, which he founded after leaving Níall McLaughlin in January, collaborated with Unknown Works for the London Festival of Architecture on 'Space Gap' – a pavilion in front of Kensington Olympia that held a programme of talks and events on everything from ghost mansions to rough sleeping. The aim was to connect those who shape housing and policy with those who live with their effects. And now Hildrey Studio is refurbishing a homeless shelter in Marylebone.
'What I like about architecture,' he explains, 'is there isn't a correct answer, but there is no finish line either – you are treading new steps every time.' Amen to that.
What existing building or place would you most like to tackle?
I would like to take on my home town of Crosby, Liverpool. The centre of the town is still reeling from the speculative purchase of swathes of properties by Sainsbury's in an attempt to install a disproportionately oversized hypermarket. When the plans were rejected and the project abandoned, the vacant businesses and razed buildings were left as their legacy. It's a scenario familiar to many towns and one crying out for a positive reinvention. I'd love to devote some time to interrogating this stalemate and exploring what strategies may be possible to the benefit of all involved. I'm critical of the long-term consequences of crowdfunding for building projects, but perhaps that would be a place to start in Crosby.
See more members of the 2018 Rising Stars winning cohort here
---
RIBAJ Rising Stars is produced in association with Origin Doors & Windows