The art of architectural drawing shall not die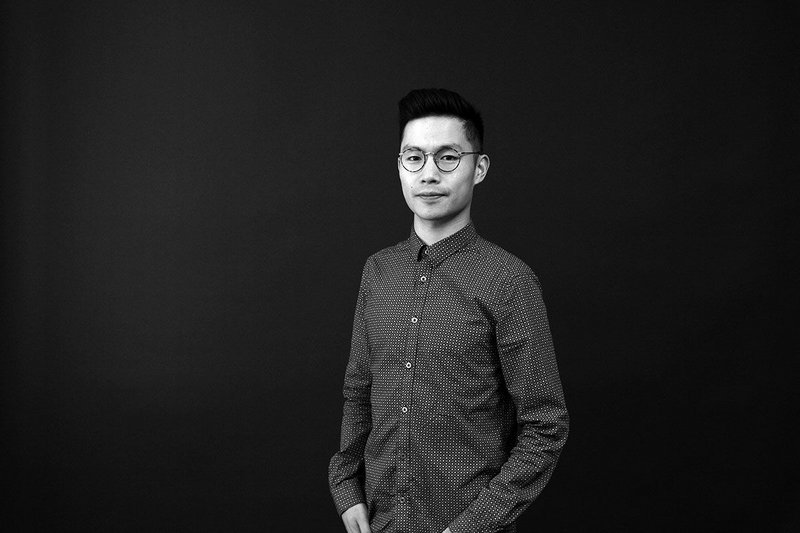 Architect, Hawkins\Brown Architects
Part 1: 2007 Part 2: 2010 Part 3: 2012
One person can change another's entire trajectory. For Jonathan Chan, that person was Nicholas Burwell, director of Burwell Deakins in Deptford, south east London, where Chan worked after completing his part 3 at the University of Birmingham in 2014.
'Before that point, there was an element of coasting along,' says Chan. 'I was on the architecture path and enjoying it but I always had other things going on as well, like playing in a band, and I wasn't necessarily totally sure about what I was doing.'
Having gained parts 1 and 2 at Nottingham University and worked at Glancy Nicholls in Birmingham when it was just eight people, he was only at Burwell Deakins for 18 months but its impact on him was life changing: he suddenly became one of those architects for whom architecture is everything. And, of course, music fell away.
He was given the job of project architect on the refurbishment of a regency building in Rotherhithe called 23 Paradise Street, as well as feasibility studies, but it was the experience of being taken under Nicholas Burwell's wing that made a difference – particularly being taught and given the confidence to draw by hand. People started to take notice; in 2015 his solo entry to design an Artist's Shed for Hauser & Wirth in Bruton, Somerset made the final six, and he kept a notebook where he sketched and wrote everything down. 'It was almost like learning architecture all over again,' he says.
Until this point, Chan had always loved art, but his use of it, as for so many young architects, had been lost along the way. Now, it is his work in promoting the importance of hand drawing particularly that earnt him a place among this year's RIBAJ Rising Stars. Judge Neil Gillespie acknowledged that it is a dying skill as 'industry kills it' by pushing young architects into tech, yet it is a skill clients expect.
On leaving Burwell Deakins, Chan went to Hawkins\Brown, where three years ago the emphasis was very much on digital, or not drawing at all – that work would be contracted out, explains judge Angharad Palmer, who has worked there. A year later, Chan took over the firm's nascent Analogue Studio, and has set about promoting hand drawing within the practice, negotiating with partners and managers for certain staff to spend their time doing it.
Demystifying the architect's role is fundamental if young people of more diverse backgrounds are to pursue the profession
He now has a core group of five to six working cross-studio that is commissioned by other teams to produce drawings for high profile competition entries and live projects. Recent tasks include Sadiq Khan's transport and infrastructure framework proposal. Chan's competition drawings for Leicester Mainline were also commended in the 2017 RIBAJ Eyeline awards. But this is not just about implementing an organisational structure and getting work and recognition for a group of super drawers. Chan also runs lunchtime courses in blocks of six weeks at Hawkins\Brown which are open to improvers and learners. He teaches all manner of media, including charcoal, watercolour and ink, and the classes are extremely popular, often with 50 people applying for six to eight places.
'So many people say they would like to draw but don't have time,' explains Chan. 'But I think drawing and architecture are the same thing. When I draw, I'm designing and vice versa.' In addition to the drawing courses, Chan organises evening craft workshops every 2-3 weeks, where he arranges for a specialist to get architects using their hands in skills such as leather working and wood carving.
And there's more. Chan is involved in nearly every aspect of extra-curricular life at Hawkins\Brown. He is a member of the junior practice management team which speaks on behalf of younger staff, as well as a voluntary mentor for junior employees – in a practice of 270 faces it is easy to be lost. This year, co-leading a team of 10, Chan won the first LFA and Architecture LGBT+ float competition for Gay Pride in his spare time. It was then taken on as a resourced project in house. This is all on top of his role as an architect on large, complex schemes such as Hawkins\Brown's first new build office, a nine-storey block in Colindale, north west London. Oh, and he's a RIBA Ambassador too, guiding and organising workshops for the next generation.
---
What would you most like to improve about the industry?
Architects need to represent a wider cross-section of society. There is an often observed disconnect between those who design buildings and places and those who use them. Demystifying the architect's role is fundamental if young people of more diverse backgrounds are to pursue the profession.
What existing building or place would you most like to tackle?
Last summer, I visited my father's home village, Wenjiangli, Guangdong for the first time. It is largely abandoned as younger people have fled to the city, but it would be fulfilling to use my skills to help the community as well as learning about the vernacular architecture and understanding different ways of living: shared space, daily ritual, intergenerational.
See more members of the 2018 Rising Stars winning cohort here
---
RIBAJ Rising Stars is produced in association with Origin Doors & Windows