A vision for change and the determination to make it happen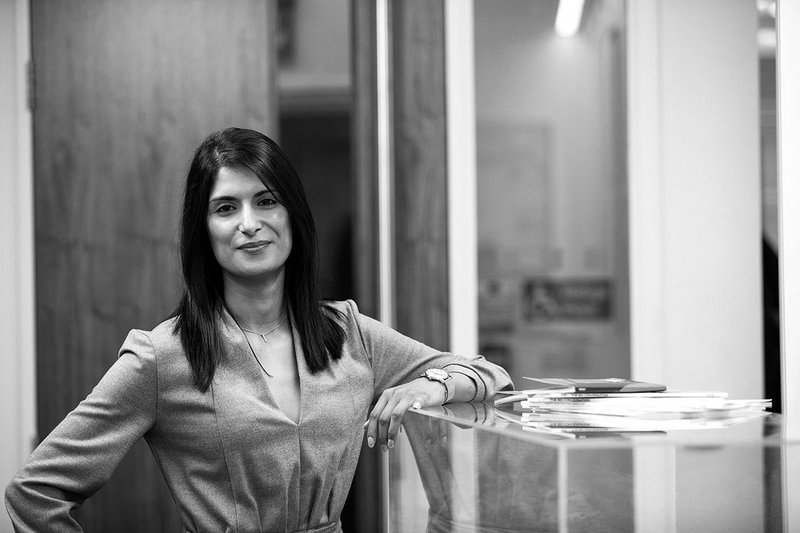 Associate architect, BDP
Part 1: 2005 Part 2: 2008
---
Kieren Majhail radiates force and energy. She has used her role in BDP's Birmingham office to engage with construction and government at a regional level. She initiated a conference on housing at Birmingham Cathedral, securing the CEO of the West Midlands Combined Authority to speak and drawing together some of the most interesting players from the region and beyond to discuss options – would smaller, less expensive homes be an option, for example? The London model that has made such headway recently was rejected by councillors, giving an important steer to the industry. Her organisation of this conference impressed the judges.
Other events Majhail has organised include a recent Diversity in the Built Environment conference with 80 participants. She arranged sponsors so the conference could be free and open to everyone. She has brokered a partnership between BDP and the RIBA to launch the RIBA Future Architects Network – reactivating an idea she and colleagues had discussed internally before the recession. 'She is a diligent industry professional,' said judge Angharad Palmer approvingly.
I'm a mother of two, from a British Asian working class background – not really your typical architect
Within the office Majhail has fought for consistent treatment of part-timers and clear statements about career progression, so routes to associate and director level are now clearly mapped out across BDP's many offices. Nonetheless she decided to come back full time after her second child. She continues to use her grit – which she attributes to her working class Asian background – to push for what she sees as important, persisting through the banal levels of problem and process-solving so that solutions will stick.
Principal in BDP's Birmingham office, Dan Smyth, who was Majhail's referee, describes her as 'a highly motivated and committed architect who relentlessly endeavours to promote collaboration within BDP and externally'.
'I have this map in my mind and I just connect certain dots,' says Majhail modestly. Her ability to seize opportunities has led to continuing dialogue with the West Midlands Combined Authority and, with it and Homes England, she is working to set up a design panel of future leaders, drawing on a diverse group of professionals. It is clear she has the vision to see change and the determination and follow-through to make things happen.
What would you most like to improve about the industry?
I'm a young architect, mother of two, from a British Asian working class background – not really your typical architect. I'm happy to disrupt the norm to innovate, modernise and help push our industry to challenge stereo­types. We need to learn more about diversity from progressive industries in order to move forward and be relevant.
See more members of the 2018 Rising Stars winning cohort here
---
RIBAJ Rising Stars is produced in association with Origin Doors & Windows