Architectural researcher and educator who is leading research, conversation and action for disability justice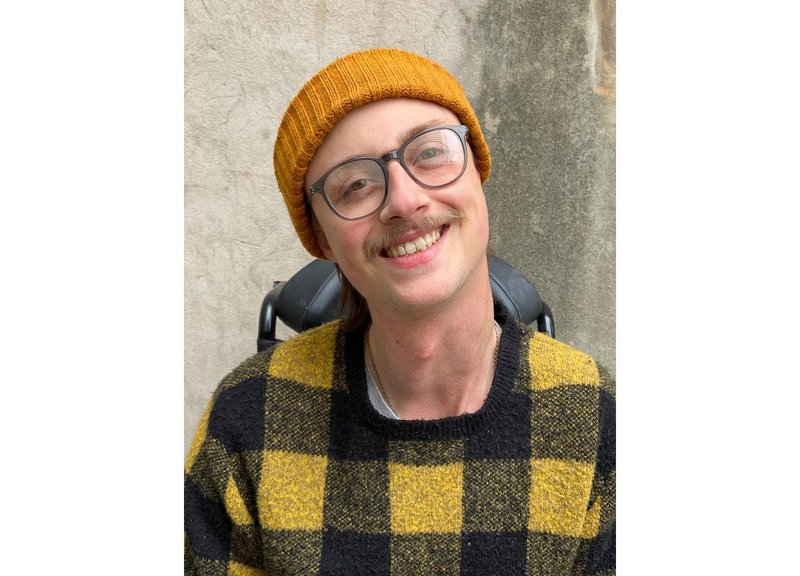 Architectural researcher, educator, and co-founder of disability research collective Dis/ – Part 1: 2017 Part 2: 2020
'The architectural discipline has in the last few years finally begun to address race and gender inequities, but disability always trails behind,' says Jordan Whitewood-Neal, who is doing his best do change this through an impressive array of activities.
He describes himself as an architectural researcher and soft activist who wants to effect change through research. He is also an educator and co-founder of nascent disability research collective Dis/, drawing on his own experiences as a wheelchair user.
By leading research, conversation and action for disability justice in education and practice, he hopes to raise the profile of disabled people within the profession.
'A fundamental issue in architectural practice is a scarcity of disabled architects and designers,' he says. 'There are very few in practice.'
Having recently completed his second master's degree – an MRes at the University of Brighton – he is co-leading a design think tank at the London School of Architecture, exploring the retrofit of cultural infrastructure for disabled and ageing communities. This will tackle the often integral tension between retrofit and ensuring accessibility for both individuals and communities. He combines this and other academic roles with part-time work in practice, and is also an Architecture Foundation Young Trustee.
Dis/ is being formulated with co-founders James Zatka-Haas and Anna Curzon Price. It was shaped by the Invisible Tales event at the London Festival of Architecture, where physically disabled and neuro-diverse creatives shared their experiences of navigating cities – stories that Whitewood-Neal says are usually 'completely untold'.
Dis/ is hoping to pair disabled architectural researchers with disabled people from outside the profession to help them develop their agency to talk critically about the city and their needs. In doing so, it hopes to encourage consideration of disability as a critical part of the design process as well as challenging the perceived homogeneity of disability.
'He has profile,' said judge Eleanor Young. 'We can already see him making a difference to the way disability is talked about in projects and within the profession.'
What existing building, place and problem would you most like to tackle?
With my research addressing both the social and spatial barriers to architectural education for disabled students, I would most like to tackle the spaces and pedagogies within architecture schools. My dream project would be addressing the complex spaces that make up the Architectural Association's Bedford Square. As a series of ever-changing spaces that have grown into adjacent buildings over the last century, the building presents a challenge for both designers and the AA's governance, which I believe can only be overcome by collaboration between the school and disabled people.
See more RIBA Journal Rising Stars