Founder of Foster Architecture & Design who set up blog to showcase and support architecture students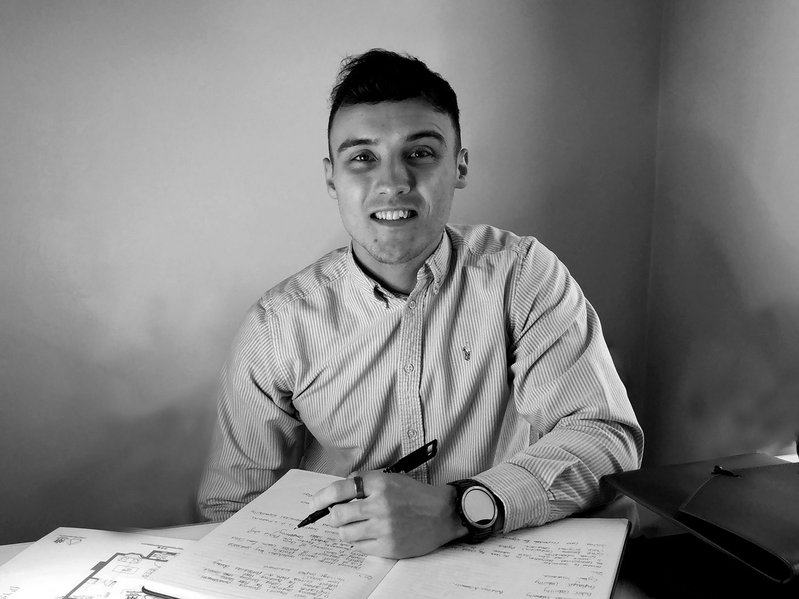 Founder of The Architecture Student Blog and Foster Architecture & Design – Part 1: 2016 Part 2: 2019
Aged just 27, Josh Foster runs both his own practice in Shropshire and international student platform the Architecture Student Blog.
He set up the blog five years ago as a way for students to showcase their projects at the end of their degrees. This 'passion project' has grown to include YouTube tutorials plus free assets and advice for students, and claims a community of over 115,000 people.
'In the future I hope to author a book as a how-to guide for architecture students, taking them right from their first day of studying through to starting their own practice,' says Foster, who studied at De Montfort University.
Judges commented on the high standard of work showcased on the blog.
'His blog is a really interesting platform,' said Fergus Feilden. 'The standard of work on it was pretty good. I bet people use it for recruiting. All of that is very impressive.'
Foster's recently established practice focuses on bespoke residential design, including adaptation projects for disabled clients. He expects it to turn over more than £100,000 in its first year.
He has a particular interest in the role that architecture can have on health and wellbeing, and was nominated for the RIBA Silver Medal for his thesis on a cancer rehabilitation centre. His goal is to realise this project in his hometown.
Judge Hiba Abolaydi described Foster as representing 'the perfect example of a modern Renaissance architect' through his various activities.
'He serves as a great blueprint for practice,' she added.
What existing building, place and problem would you most like to tackle?
I am passionate about removing the gatekeeping mentality that has plagued the architecture profession for decades. I believe we can change the narrative by providing opportunities for young professionals to have their voices heard and make a difference in their communities. I want to use my platform to provide access to work for young professionals, and an enhanced process for students to become chartered architects.