This year's cohort are more than problem solvers, everything they do is informed by community, their peers, colleagues and the people whose needs drive their projects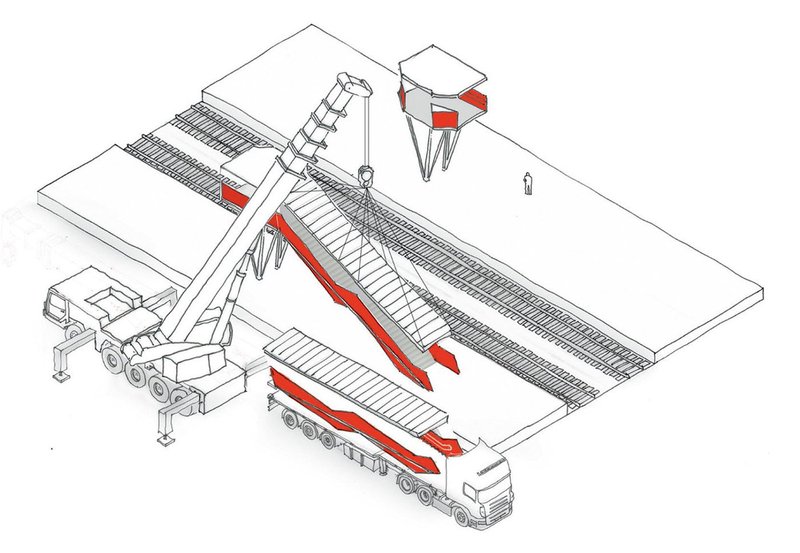 Rethinking process and making: Oliver Beetschen's footbridge for Network Rail.
This year's cohort of 10 RIBAJ Rising Stars demonstrates the variety of routes through the profession that could be seen throughout the many impressive submissions we received this year.
The Rising Stars are leading architecture into areas beyond the traditional boundaries of the building contract. They are pushing material innovation into building products, using design for manufacture with a clear logic and strong design thinking, and working through the impact of artificial intelligence.
But these are not just technocratic problem-solvers. Everything they do is underpinned by community, their peers, colleagues and the people beyond, whose needs drive the projects.
The final word should go to judge Lucy Clark: 'The agility of thinking and creative response is coming through in some wonderful, quality work.'
Eleanor Young, editor, RIBA Journal
See 2023's Rising Stars: Clementine Blakemore​, Elena Shilova, Martha Summers, James Purkiss, Larry Botchway, Jack Hawthorne, Sophia Malik, Oliver Beetschen, Faye Sedgewick, Hamza Shaikh
Championing Rising Stars
Origin is thrilled to be able to continue supporting the RIBA Rising Stars competition. Even after seven years of championing this brilliant initiative, the talent coming through never ceases to amaze me.
The breadth and diversity of submissions fills us with optimism that the future of the architectural and building industry will be in very safe hands. The entrants have shown a strong capability to innovate and push boundaries. This will be more poignant than ever given the requirement for creative problem-solving and the increased focus on sustainability and thermal efficiency.
As all of Origin's aluminium doors and windows are completely bespoke, we are here for architects to offer their clients a fully tailored solution and can help them turn their vision into a reality. With our expertly engineered systems that are aesthetically pleasing, sustainable and offer exceptional performance, Origin allows architects to design with confidence.
Ben Brocklesby, sales and marketing director, Origin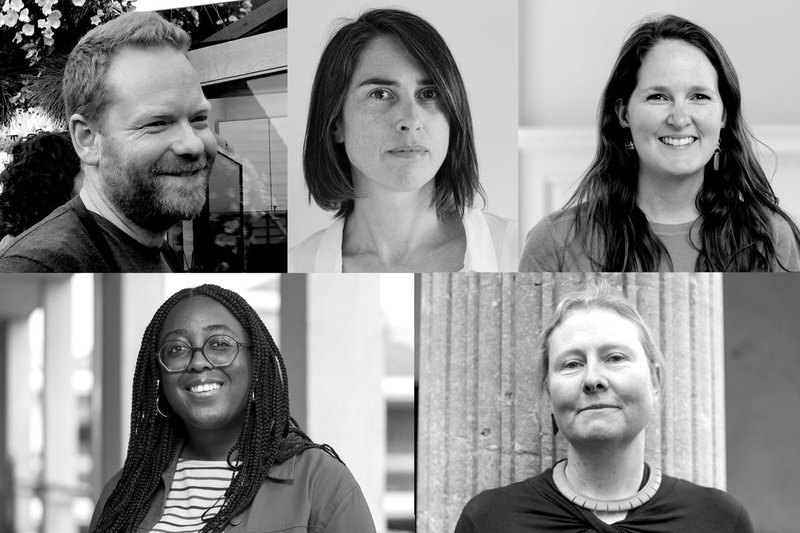 Rising Stars 2023 shortlist
James John Cliff (Rogers), director, Studio Weave
Played a key role in the growth of Studio Weave, developing the practice's approach to holistic built environments that address the changing climate.
Pati de Souza Leão Müller, public programme curator, Building Centre Makes knowledge of the built environment engaging and accessible.
Hajir Kheder, engagement manager, Karakusevic Carson Architects Draws on her architectural training to deliver creative collaboration and effective co-design.
Evie Martin, Part 2 architectural assistant, BDP Devised the BDP People Library to create more meaningful and diverse imagery to populate project visuals.
Claire Miller, associate architect, Askew Cavanna Architects Advocates for gender and racial equality, education and social mobility in the built environment in addition to leading community engagement and co-design work.
Akshara Pulpa, architect, Connolly Wellingham Architects Project architect for Feilden Fowles' acclaimed Homerton Dining Hall in Cambridge and now focused on reuse at Connolly Wellingham, with her qualification as a retrofit coordinator.
Lois Shannon, architect, Taggarts Project architect with an expertise in construction contracts, and chairperson of the Early Career Architects Forum at the Royal Society of Ulster Architects.
Tobi Sobowale, Part 2 architectural assistant, Gensler Architectural designer, photographer and writer who advocates for diversity and inclusion in the architectural profession, and has pioneered Gensler's Behind the G initiative for graduates.
Greg Walton, director, Studio McW As well as heading his
own practice, he co-founded Made of Good, a company focusing on property development as a creative practice.
Gina Windley, architect/ sustainability designer, Levitt Bernstein Committed to improving sustainable practice both at Levitt Bernstein, where she leads on sustainability in the Manchester studio, and more widely for LETI and Architects Declare.