Schueco Excellence Awards 2014: Small Project. Entrant: LSC Facades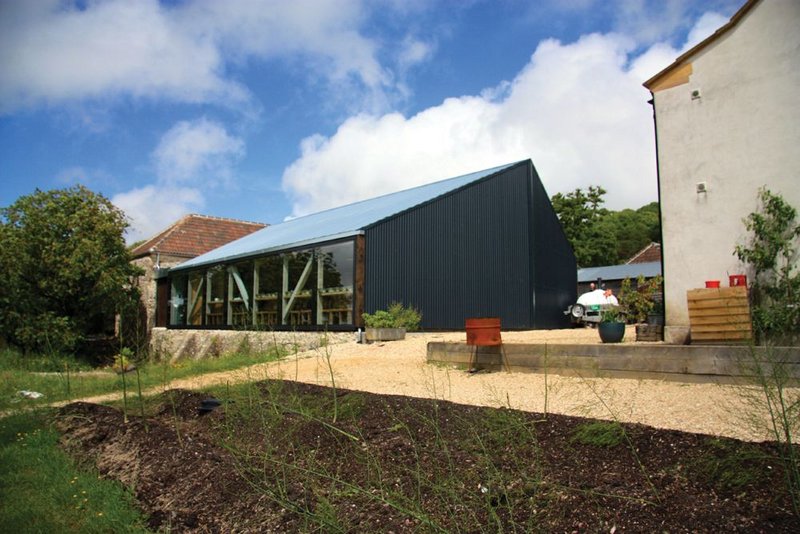 West elevation, featuring a 14m-wide expanse of Schueco curtain walling.
Situated in woodland with limited vehicular access, Hugh Fearnley-Whittingstall's River Cottage Cookery School in Axminster, presented considerable logistical challenges for specialist contractor LSC Facades.
Installers had to carry each of the seven, 2,000mm x 2,255mm panes down a country track for 1,000m to reach the site. Satellite Architects specified Schueco's FW 50+ SG curtain walling to form the 14m wide glazed elevation which gives extensive views over the Axe valley to people eating at the school.
The cookery school is built on the stone base of an earlier farm building and has an exposed, bolted Douglas fir structure. The façade is designed so that the frame that holds the glass is attached to the structural timber, giving a continuous glazed elevation. On the other side of the building, the frame is expressed externally to form a small cloister.
Satellite has been working on the River Cottage headquarters site since 2005 and is about to complete its fifth project there.
Judges admired the 'exquisite' crafted interior. 'It's doing a lot with a little… the diagonal bracing of the timber and the curtain-walling sing off each other,' says Paul Monaghan.
Interior view of the west elevation, with an exposed, diagonally-braced Douglas fir structure behind the continuous glazing.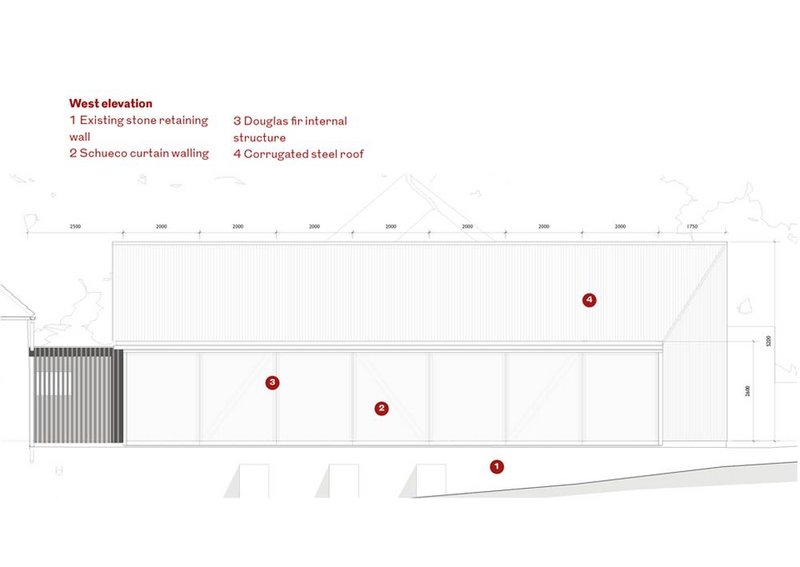 Credits
Client: River Cottage
Architect: Satellite Architects
Structural engineer: Evolve
Main contractor: Magenta Conservation
Specialist contractor: LSC Facades