Schueco Excellence Awards 2014: Commended, Education. Entrant: Malcolm Fraser Architects
Performance arts buildings are generally mechanically ventilated, but at the Scottish Ballet's Glasgow headquarters, Malcolm Fraser Architects specified an openable Schueco system to achieve a rare naturally ventilated design.
Double-height rehearsal spaces are positioned at the top of the £8.25m building for visual privacy, with technical areas at ground floor and administrative and wardrobe facilities on the first floor. Natural light is provided along the main elevation through large opening vents set within the Schueco FW 60+ curtain wall system. These 2,340mm x 833.5mm door vents use the Schueco RS 65 system, which provides the sufficient size and strength to deal with gusts of winds when open.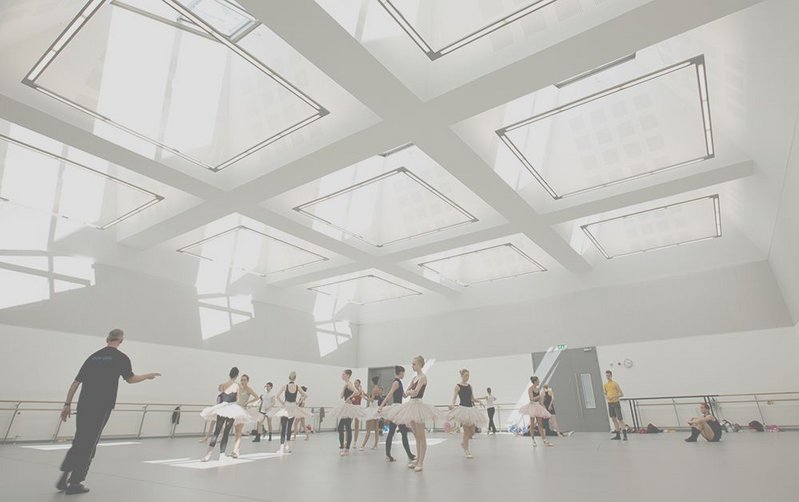 Main ballet rehearsal space, lit by nine west-facing rooflights designed to admit as much light as possible without causing visual distraction.

Credit: Andy Ross
As well as natural ventilation, another priority was sufficient and even natural light. In the main 20m x 20m rehearsal space, this is achieved using nine trapezoidal, west-facing Schueco rooflights configured to bounce light off the blank parts of the walls rather than the mirrors. A further window looks internally on to a central circulation and social space, and another at the north offers views over the centre of Glasgow.
'The brief was to get as even a light as possible but without visual distraction,' says Malcolm Fraser Architects' director Clive Albert.
Judges commended the originality of the bricolage composition, which combines curtain walling, profiled anodised aluminium cladding, and at street level,
pre-cast concrete cladding to give a deceptively effortless, stacked appearance.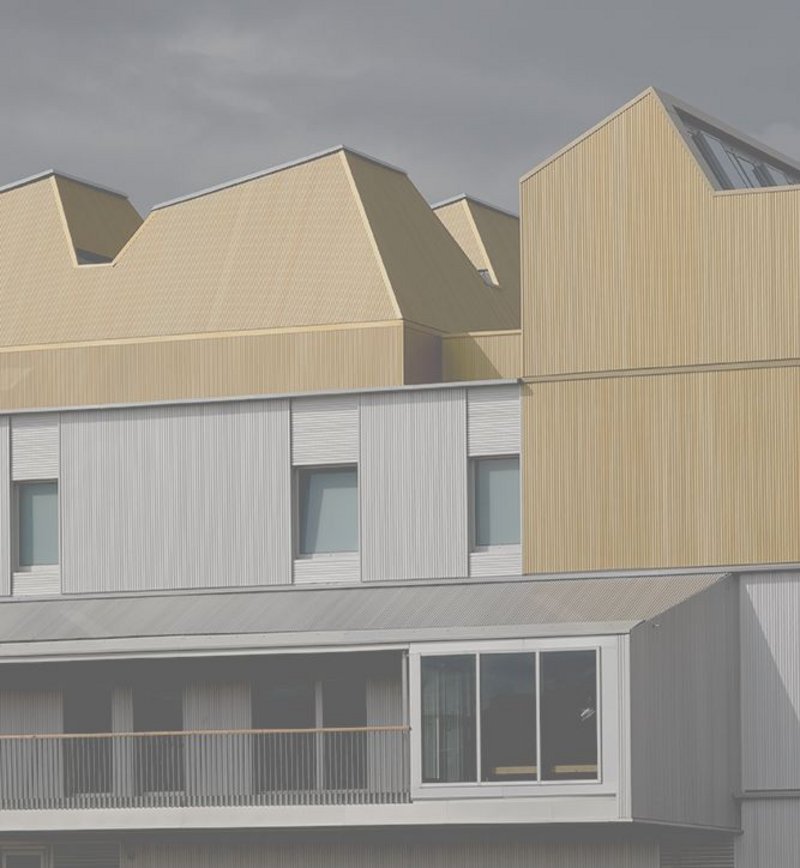 Judges admired the ballet headquarters' varied elevational composition, which combined profiled anodised aluminium cladding with dark concrete and areas of curtain walling.

Credit: David Morris
Credits
Client: Scottish Ballet
Architect: Malcolm Fraser Architects
Structural engineer: Struer
Services engineer: Waterman Building Services
Project manager: TX2 Project Management
Specialist contractor: Walsin