With the post Olympics sports sector booming and broadening, clients want architects' skills throughout the scheme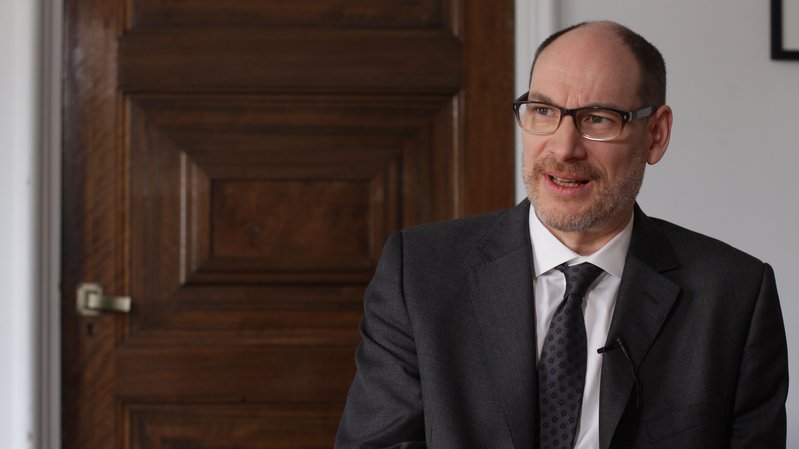 Justin Smith, head of estate development, AELTC
In the wake of the 2012 London Olympics, the focus has been on sports participation. Realisation has dawned among policy-makers that being active is a panacea. It improves physical and mental wellbeing. It helps solve the funding crisis in the NHS. It teaches social cohesion. And where they draw spectators, elite sports boost the economy. This philosophy underpins the development of new sports infrastructure, and so of course architects designing it must take note. In its latest sector-by-sector round table meeting, the RIBA's Client Liaison Group found out how.
Sports building procurement in the UK is diverse. Clients range from sophisticated developers to multi-headed committees of volunteers. Some large projects – think of the Olympics – are publicly funded. How­ever, many are also privately funded, often by owner-occupiers, their planning and business justifications aimed at future-proofing them for the duration of the asset. Smaller projects tend to rely on some public funding, which depends on how closely the proposal aligns with government policy. Published in December 2015, its new policy affects sports infrastructure by preferring co-located ­services, multi-sport facilities, focusing on the 'customer', making better use of school facilities, and more efficient procurement. In short, it wants value for money.
While this fragmented landscape of course makes different demands on architects, there are nonetheless common themes. Whether to win funding or planning permission, all parts of the sector are under increasing pressure to serve the social good, maximise their use and generate income. Far more than just accommodating sport, the assets have got to really sweat.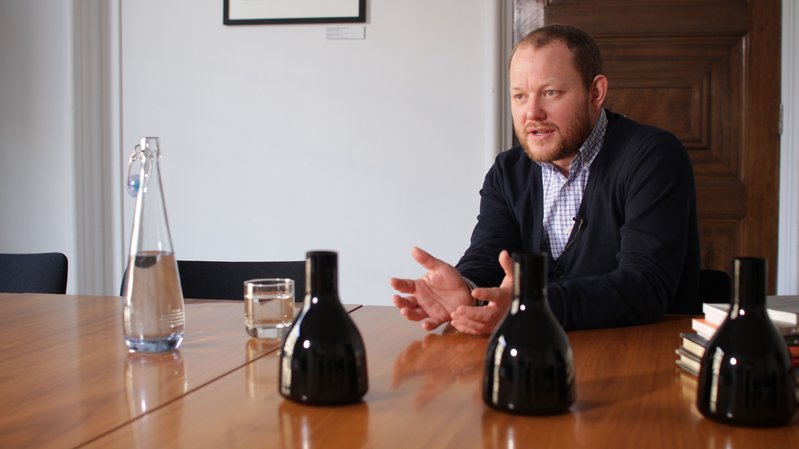 Andrew Lerpiniere, associate director, Arup
The humble cricket pavilion should attract users all through the year, while stadiums need to adapt to trends that characterize the march of the millennials. This means anticipating further impacts from digital technology and changes in customer behaviour.
Valuable skillsets
For most sports clients, the emphasis is on place-making and the user experience, forcing the reinvention of sports facilities as community hubs with extra built-in uses including bars, libraries, shops or health centres.
Clearly, these needs play to architects' strengths, particularly at the pre-construction phase. David Brooks Wilson, member of the estates committee at Marylebone Cricket Club, said architects perform best when free to concentrate purely on design. 'Their skillsets are masterplanning, intelligent design and a vision that lifts the soul and defines what the client wants.' Michael Cunnah, former CEO, Wembley Stadium, is equally enthusiastic but stressed the need for business savvy: 'Good architects bring ideas from all over the world, then iterate with their eye on the business plan.'
For Julie Clark, head of sport and leisure at consultant PwC, architects add value in the way they engage with the community to 'bring the project alive by helping the non-specialist to visualise it'.
Building on that, Ralph Luck from King's College London sees value in locally based architects because they will be keyed into local issues. Jessica Gavaghan, director of Wrenbridge Sport, said she sometimes uses two architects for this reason, acknowledging that the 'good ones' are happy to work together.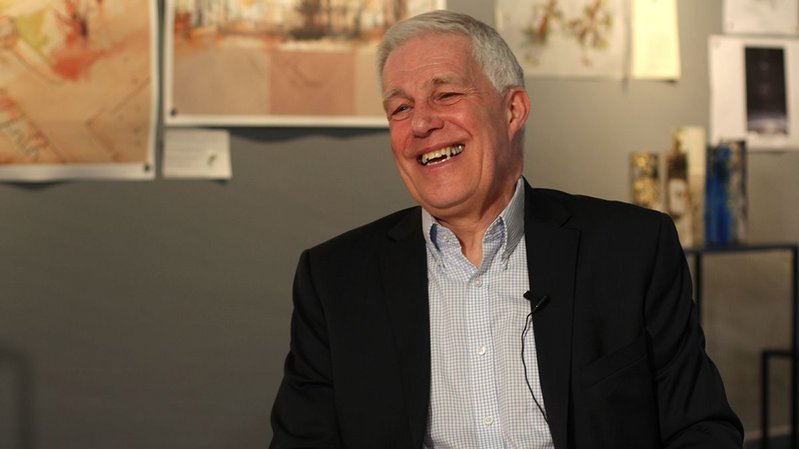 Charles Johnston, Sports Council
Charles Johnston, director of property at Sport England, divided the profession roughly into 'those who can put the nuts and bolts together and those who can inspire'. Justin Smith, head of estate development for the All England Lawn Tennis Club, saw a more nuanced picture, acknowledging differences in training, skills and experience. A successful relationship is about getting 'the right architect with the right client for the right project'.
The right match
To that end, architects have to appreciate these differences. Michael Cunnah thinks there is an important educational role for architects, particularly as many clients will only ever build once. Before they can do so, though, architects must understand, as Jon Stemp, director of proleisure, put it, the 'philosophical DNA' that drives clients' business decisions. Only then is it possible to interrogate the brief. He was in no doubt that this is only possible if clients are prepared to facilitate openness and provide for in the programme and budget. 'If the industry can create room for the architect to challenge assumptions and the client's thinking, that's where they can add most value.'
There was a difference of opinion about how early architects should be involved in any discussion. In the experience of Philip Johnson, senior principal at Populous, too detailed a brief can close down options or make false assumptions, creating problems later on. Clark agreed. She likes the architect involved as part of the wider project team in feasibility and cost planning.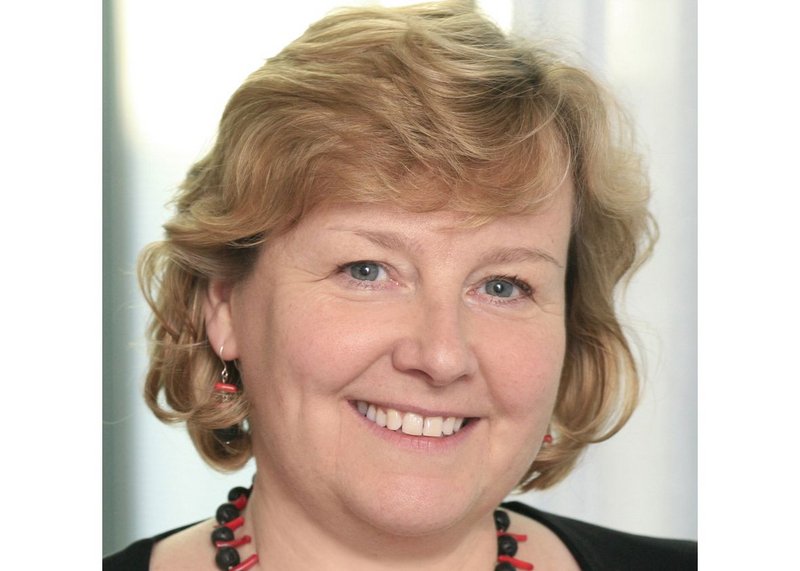 Julie Clark Head of sport and leisure at consultant PwC
But Johnston wanted business plans before architectural ones. 'Too often people come to us with a design and then back-engineer a justification.'
Stemp thought that 'asking architects to do something too early and out of their skill zone makes life very difficult for them.' He rates development proposals on the Football City Group's seven value metrics, which it uses to help architects 'to achieve more'.
Engaging in the supply chain
Clients think architects add less in later stages of a project, although of course buildability, for example, is important, which means an open dialogue with the contractor. As Ralph Luck said, 'I feel a lot more comfortable knowing the architect and contractor have spoken to one another and that it will work.' For Justin Smith too, getting architects to engage in the supply chain 'really does create a better project.'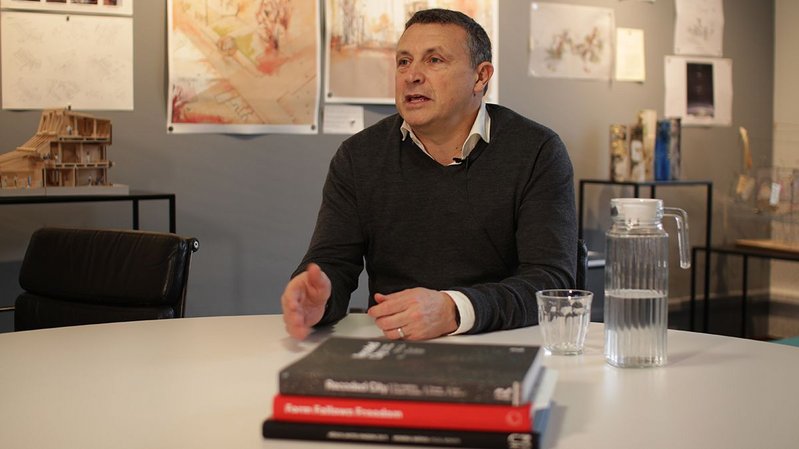 Jon Stemp, director of Proleisure
The sector inevitably requires specialist knowledge. As Arup's Andrew Lerpiniere, UKMEA Arts & Culture Leader, confirms, things can go 'horribly wrong' when non-specialists slip up. The problem is that lessons are never shared across the industry, so mistakes are repeated. Every new project is a steeper learning curve than necessary. This is especially disastrous for publicly funded once-in-generation investments, according to Johnston.
Inexperienced practices can still get involved, especially for their local knowledge. Although Johnston recognised the shared value in employing smaller practices in this way, Cunnah was hesitant. 'If I worked with someone who hadn't designed a stadium before I would worry about waste.' Smith was concerned about the risks involved, too, suggesting it might be a challenge for the RIBA more than the client body.
It is clear though, that clients' chief strategic priority is to accommodate future uncertainty from policy and other emergent trends. Stemp recognised that the sector is subject to more change because 'millennials' are fundamentally different to baby boomers. 'What works now won't in five years' time, which is a problem for buildings designed to last 20 years plus.' Cunnah summed up the need as 'infinite flexibility'. Now there's a challenge for all architects.
---
PHASE TWO OF RIBA FOR CLIENTS
The RIBA for Clients initiative continues, with broader client engagement and more challenging research into value measurement in order to build a body of evidence that can be used by the RIBA and its members.
The wider client survey will launch on the main stage at Grand Designs Live in London in May and will be widely promoted. Questions have been phrased to secure useful answers; for example, they should reveal professional needs and could be used for tailoring products and services, programmes and initiatives that would help the profession to succeed.
The results will be announced at Grand Designs Live and UK Construction Week in Birmingham in October. Other outputs will be client films, client case studies and articles in the RIBA Journal and on architecture.com.
CLIENTS INTO SCHOOLS OF ARCHITECTURE
In response to client feedback that architects need to improve their listening skills and understanding of clients' needs, the RIBA is also planning an initiative which introduces clients in to schools of architecture, running as a pilot from September.
---