How TP Bennetts set up a process that gives them sustainability product information and encourages suppliers towards greener, more responsible practices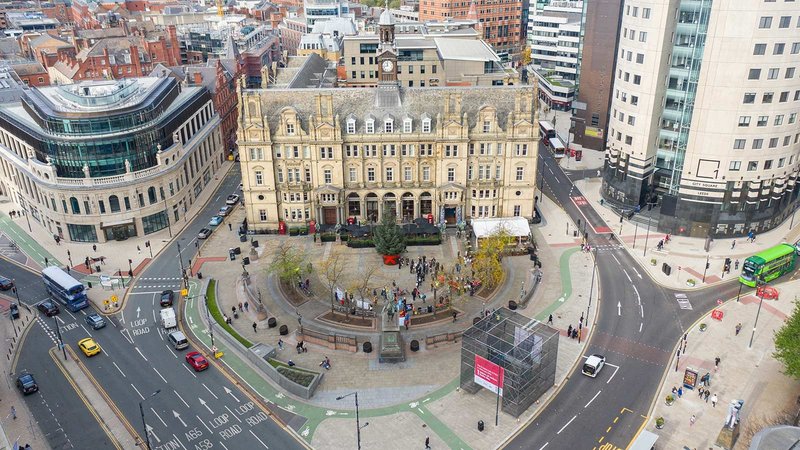 Carbon Cube TP Bennett

Credit: ©DroneCam Solutions
For architects materials are an important focus area to meet the RIBA 2030 Climate Challenge Targets. At tp bennett we have a detailed programme that we have implemented to align with UN Sustainable Development Goals. We have developed a chart and a questionnaire for our suppliers that helps us (and them) analyse and work on sustainability issues in their widest sense. Here's how we did it.
The embodied carbon of a product is an important environmental performance indicator but it is crucial that we also look beyond that to manufacturing waste, water consumption and polluting processes – and the wider social risks and responsibilities too.
For example, a study from Sheffield Hallam University strongly linked photovoltaic panels, widely used in the UK, with some componentry manufactured by the forced labour of indigenous Uyghur and Kazakh citizens in China. The cotton and wider textiles supply chains can have similar issues, with the civil society organisation Verité listing 18 countries – and one-in-six cotton products – reported to have forced labour within their supply chains.
While these are extreme examples, they represent a key issue: the more geographically complex and removed a product's supply chain is, the greater the risk is that somewhere, some people involved in its production might be working in unhealthy or unequitable conditions.
Positive impact
So there is a lot to consider. And our goal should be to not just prevent environmental harm and inequality, but to actively regenerate environments and to achieve positive social value across all geographies.
To make change, first we need to understand a product's constituent parts and provenance, which is by no means easy. Although some product assessment certifications do exist, such as Environmental Product Declarations and Declare Labels, none give full insight across all areas of concern.
Even if there was a one stop shop to measure attainment across all our target aspects of environmental and social sustainability, it is unlikely that many products would perform perfectly across all indicators. And here is the greatest issue: How do we measure and then prioritise areas of good and bad performance? Where are the red lines? Do we rank embodied carbon values above, for example, payment of the local living wage?
Consider two versions of the same product – one is made locally in the UK, in a factory using heavy industrial processes, and is then driven to site in an electric vehicle. The comparative product is made by a responsible co-operative half-way around the world, but is then air-freighted to the UK. What is best? Opinions may differ – sustainability is often an emotive subject!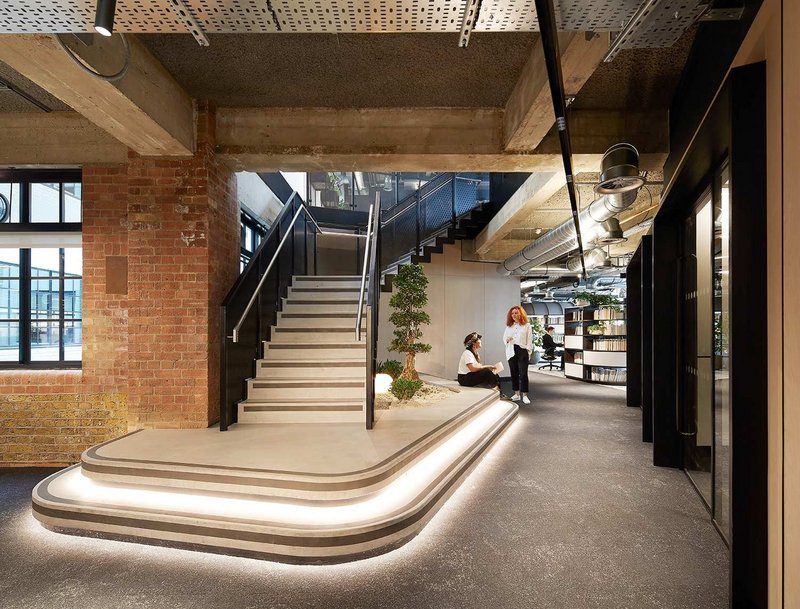 TP Bennett new London office for non profit

Credit: Hufton and Crow
While some suppliers have exceptional insight, all too often, others do not have all the information we need about product origin. Although most want to increase their own socio environmental performance across their business, they often do not know where to start. The certifications that do exist are expensive – typically costing £6,000 – £10,000 per product – and are technically challenging to obtain. For start-ups, or small-to-medium sized businesses (who we are keen to support), this can be prohibitive.
Strategy tools
To tackle these myriad problems, we have developed a Responsible Sourcing Charter and Supply Chain Questionnaire, through consultation with suppliers and clients. The 10-point charter sets out the collaborative approach and ethos needed to make positive change, throughout our supply chains. The questionnaire helps us understand how suppliers and products are performing.
We ask potential suppliers to sign up to the charter and to fill out the questionnaire and, although it does require them to put in time and effort, the information we receive back not only allows us to make more informed specification decisions, but also helps show the supplier where to focus their effort.
Our seven key areas of focus are:
Product materials and chemical content – including human health considerations such as indoor air quality, as well as raw materials footprint.
Manufacturing, resource, consumption and waste – for example factory energy use, both on- and off-site.
Product circularity – for example recycled content, modularity and take-back schemes.
Transport – covering locality and full transportation miles, prioritising rail over road and shipping over flights, use of electric vehicles and consolidated journeys.
Packaging – looking at reduction, reuse, FSC-certification, avoiding single-use plastics and more.
Social sustainability and ethical sourcing – covering supply chain audit, factory visits, social sustainability certifications and payment of local living wage.
Embodied carbon – including holding environment product declarations or commitment to accurately calculate and reduce embodied carbon.
Having launched the initiative only a year ago, we have already collected data from around 130 different suppliers. And it is having a real impact. After using our questionnaire, a joinery manufacturer that we work with is looking at incorporating on-site renewables at its manufacturing site and has replaced the plastic corners of its packaging with protectors made from off-cuts.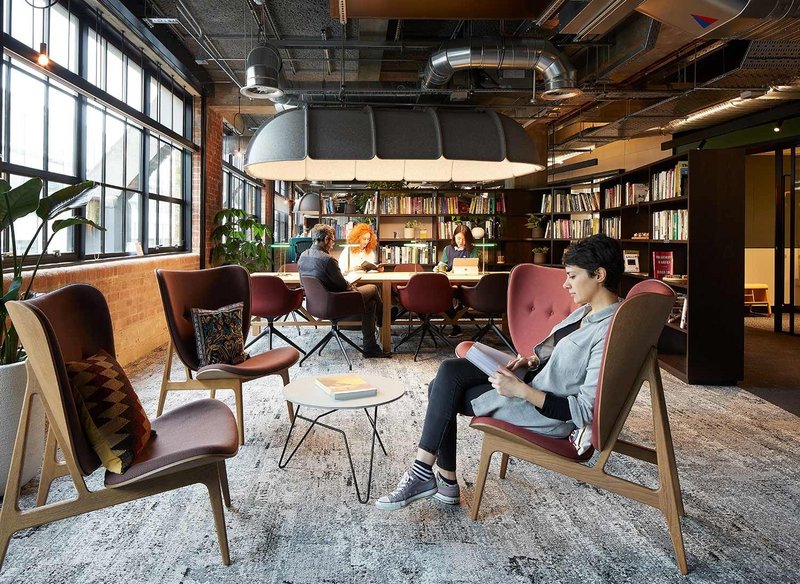 TP Bennett new London office for non profit

Credit: Hufton and Crow
Similarly, a supplier of surface finishes now actively monitors and reduces its waste, water and electricity footprints and is exploring the use of ingredients with lower embodied carbon footprints.
We have also been very impressed by the extent to which contractors have embraced the idea when we are working with them on design and build contracts. It helps to set ambitions at the start. Success then comes down to sharing our data and monitoring their tender specifications. We can ensure that they keep within the same embodied carbons bracket, for example, even if they find a cheaper alternative product.
Delivering the goods
Clients are starting to really see how we can deliver their ESG strategy through every detail of the buildings we design for them. People love to understand and share the story of the materials and products in their building with their staff and visitors.
To that end we have been using QR codes to make some of the data that we hand over to facilities management teams accessible to all users of the building. They can simply scan the materials to find out more about them.
As a signatory to Architects Declare, we are committed to sharing our knowledge and research. The long-term intention for the Responsible Sourcing Charter and Supply Chain Questionnaire is to move the platform to an online tool which we hope will be accessible to everyone.
Our series of public exhibitions, 'Materials Matter', linking each of our seven key focus areas to actions that anyone can take now, is an effort to engage the wider public in our sustainable design process too.
After all, knowledge is power. The decision-making process remains complex and somewhat subjective but collecting and using data to make informed choices is an important step to supplying, sourcing and specifying more sustainably. Both pollution prevention and purpose must be as key a part of specification decisions as price, performance and programme.
---
Chris Webb is head of sustainability at tp bennett