Technology is the future, it can do anything. We need to target its power to create successful future cities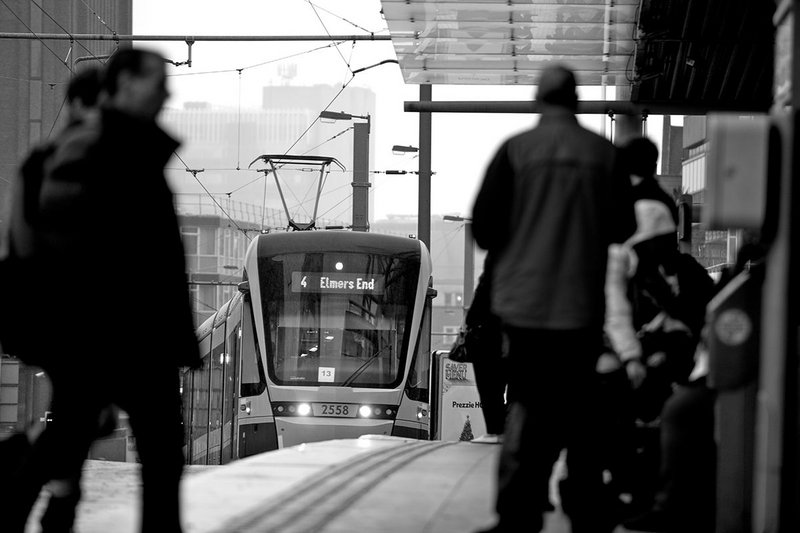 'The British Papers' is a collection of invited essays and opinions from architectural and urban-design leaders, a snapshot of current thinking and approaches to sustainable city-making – initiated by former RIBA President Angela Brady. 'These experts and professionals send a clear message,' she says, 'both about the great expertise and sensitivity to context we have here in the UK, and about the ways in which we can learn together to build better cities to help prepare for a low-carbon future.'
This extract is an essay by Ricky Burdett, professor of urban studies and director, LSE Cities and Urban Age, and his LSE colleague Philipp Rode.
The Electric City
As the visionary British architect Cedric Price noted over 40 years ago: Technology is the answer. But what is the question?
The notion of the Electric City offers a critical reflection on contemporary innovations in urban infrastructures and technologies as we become more aware of environmental challenges and the threats of climate change.
For over a decade our research at LSE Cities has focused on the relationship between the physical and social dimensions of cities. Increasingly, we are also turning our attention to the digital and ecological age, to understand better how its technologies and infrastructures are transforming our urban futures at both a social and an environmental level.
Electricity shaped the architecture of cities at the turn of the last century. Arc lighting, elevators and trams revolutionised the urban landscape and the habits of many western cities as they expanded rapidly to absorb urban migrants. Electricity completely transformed cities and urban lifestyles, especially through public transport. In addition, the widespread introduction of petrol-based vehicles in cities of the post-World War II era led to a reconfiguration of the urban landscape.
Today electric power continues to fuel a massive expansion in the public utilities, transport, domestic appliances and modern commodities that characterise the 'urban age', where cities consume over 60 per cent of the world's energy and contribute to nearly 80 per cent of global CO2 emissions.
Skyscrapers and suburbs, commuting and sprawl, ghettos and business districts have all followed past waves of technological innovation. Cities have grown taller and fatter in the space of a few generations. Property values have gone up and slums have been created. Commuting times have escalated in some cities while others have rediscovered the efficiencies of the compact city, building on the synergies of increased proximity and more efficient public transport.
Today electricity is re-emerging as a common denominator of a new technological revolution as unprecedented advances in information and communication systems are matched by radical innovation in green-energy technologies and infrastructures.
Much of this pervasive innovation nexus of power and information is, and will continue to be, centred in cities. Smart grid technology and the internet of things, battery-powered vehicles and shared urban mobility, GPS-enabled apps for smart phones and integrated mobility services, online retail and virtual consumption, digital collaboration and e-governance are already part of our everyday urban experiences.
The more electricity generation is based on renewables – such as solar, wind and bio-fuels – the more electrification can deliver the greening of energy systems and cities. Electric mobility, electrically powered gadgets and systems, and even electric heating and cooling can help make cities more environmentally balanced, offering more than just cleaner energy. Today innovation can be found in both the public sector and private companies. Cities like Berlin, Paris and San Francisco have been proactive in leading this transition by combining e-mobility with car-sharing.
BMW, Peugeot and Toyota are re-inventing engineering paradigms for cars, concentrating on compact, light and energy-efficient electric vehicles as part of a multi-modal provision of mobility in cities. Utility companies are beginning to use electric vehicles to store renewable energy that needs to be taken off the grid during peak loads.
We use the term Electric City as a catch-phrase to capture the social, economic, cultural and political complexities of what comes under the general banner of 'smart cities'. We recognise that these dimensions need to be better understood before new technologies are accepted by citizens who are highly sceptical of technological fixes and worried about affordability and data protection. At the same time, urban policymakers and city leaders seem hesitant to embrace change and impose untested technologies.
They are also concerned about the risks of investing at extremely high cost in what might turn out to be the 'wrong' technology. We hope that our research will stimulate debate and bring clarity, offering new insights into the social and environmental sustainability of cities.
From "The British Papers: Current Thinking on Sustainable City Design", edited by Angela Brady PPRIBA, published by RIBA Publishing.
---
First published in 'The British Papers: Current Thinking on Sustainable City Design, edited by Angela Brady, published by RIBA Publishing and available from RIBA Bookshops.