As climate change disrupts water patterns, join this year's AA Visiting School on a 12-day workshop in Spain to design water catchment and management solutions for local inhabitants, 5-16 September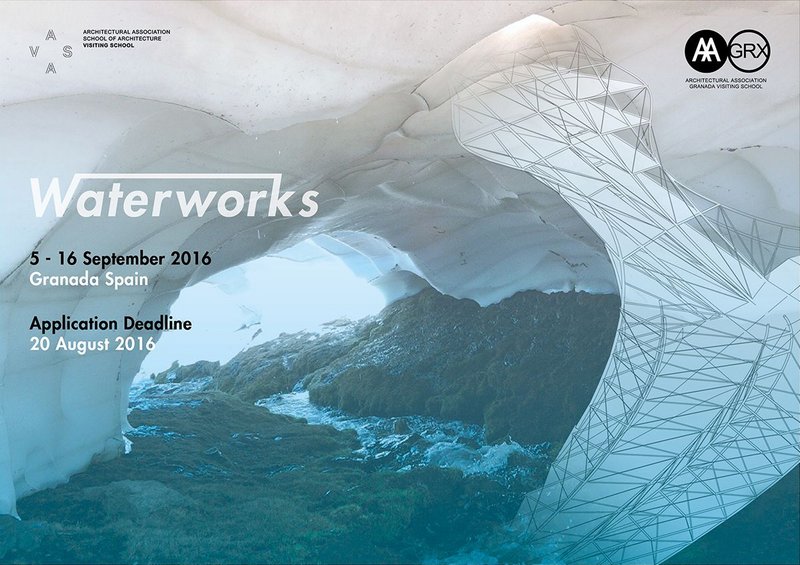 Waterworks, a 12 day architectural workshop in Granada, Spain, by the Architectural Association, is now open for registration. The workshop is designed to transport architectural design back to its origins, tackling social-agricultural realities by offering participants a unique opportunity to work alongside local producers, architects, scientists, horticulturists and the larger community.
As a historical region in Andalusia, the area of Granada combines scenic beauty with ecological importance and resources that meet the requirements of an agricultural economy. The area also relies on water that travels 3,482m down from the peninsula's highest peak. Responding to these realities through architectural interventions, students will design water catchment and management solutions for the local inhabitants. Proposals will consider the effects of climate change on water distribution and the implications at local and regional scales. Students will be immersed in hands-on, site-specific experimentation; speculate on scenarios; develop prototypes at 1:1 scale using locally grown materials; and explore the potential of leading design software. You will work, live, swim, drink, question, explore and interact with this transparent fluid, vital to all forms of life, in the Sierra Nevada Mountains, a Unesco Biosphere Reserve.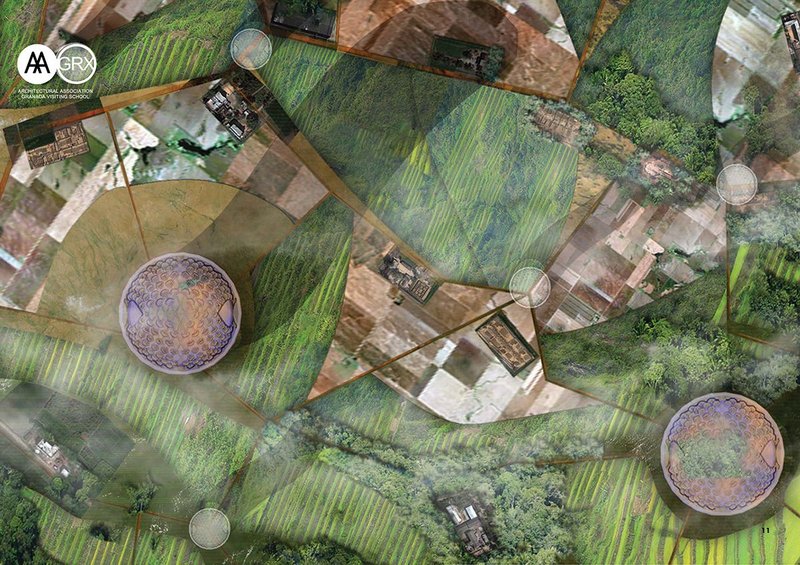 Seventy percent of our planet is covered in water, however the freshwater we use to drink, bathe in and irrigate our farming land is incredibly rare. Agriculture consumes more water than any other source and wastes much of that through inefficiencies and traditional farming methods. Climate change is altering weather patterns and water distribution around the world, resulting in water shortages, droughts and floods.
What makes the teaching and learning of architecture unique at the AA is found in the demand it places on teachers as well as their students, to clearly communicate the larger cultural agendas relating to where they think architecture is heading. The AA Visiting School (AAVS) is an extension to and embodiment of the AA School's unit system of teaching and learning architecture.
Features of the workshop/skills developed:
Sustainable strategies, methods and applications
Computational skills (Revit (BIM), Rhinoceros, Vray, 3D studio Max, Meteonorm, Adobe suite, Grasshopper)
Lecture series
Collaborative and group work
Field work
Innovative and integrated design
Prototype fabrication
Presentations to the larger community
Dynamic simulations and representations
Analytical learning and theoretical understanding of agricultural and social economies
Material explorations and prototype production.
The Granada AA Visiting School sees architecture as a tool to question these issues and assess existing water management systems in an open dialogue. The historical water management of the Sierra Nevada mountain range responds to a dynamic, living system and, above all, extremely fragile, it is necessary to retain it as current local, regional and international needs evolve and outgrow that of the existing infrastructure. This engagement will embrace innovation in policy, institution and culture, advising students to adopt these ethics and apply their principle designs into a manageable routine for the custodians of the land.
Apply by 20 August to join Waterworks this September in Granada from 5-16 September 2016. For more information and to apply visit: granada.aaschool.ac.uk
Contact:
---