Active Buildings cost more up front but the long term savings of money and to the environment make them a necessity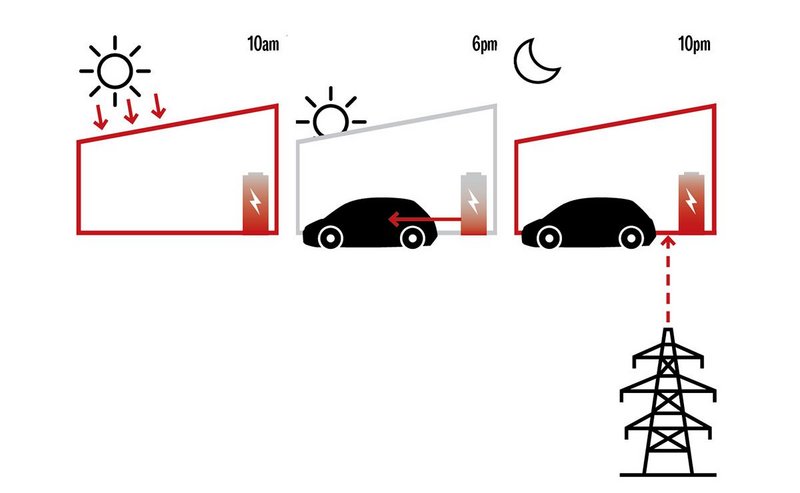 How we generate enough electricity to meet a rapidly growing demand is a conundrum which is starting to influence how we design buildings. The move towards a decarbonised grid means we are looking to simultaneously divest ourselves of fossil fuels, from coal fired power stations and gas heating, and shift towards green renewables. At the same time our move towards electric vehicles is creating more demand, posing challenges for demand management on the electricity grid. Active Buildings, which not only generate their own energy but store it for release later, could potentially provide one answer.
Ever since designing the first Active Pod in 2014, I have been on a remarkable journey in government-backed innovation centres SPECIFIC and The Active Building Centre. Together we have been able to bring the concept of Active Buildings to life. These will support societal shifts in the energy sector, releasing pressure on the grid and saving consumers, landlords and business owners money on their energy bills.
Over the last three years, using data collected from both the Active Office and the Active Classroom at Swansea University – both of which use the Active Building concept – we have been able to monitor and evaluate the effectiveness and potential of technologies for Active Buildings. We have moved up in scale from a makeshift hut (the Pod) to a fully-fledged Active Housing development of eight houses and eight flats by Pentan Architects. It is the first of its kind and has an integrated PV roof, transpired solar collectors (TSCs), battery storage, air source heat pumps and mechanical ventilation and heat recovery (MVHR) systems. Residents are set to move in during the first half of 2020. Not only have we moved up in scale – data shows that operational carbon emissions from the Active Office were 3.5 times less than those of a standard office building of the same area.
Active distribution
Many architects are aware of how energy is captured through renewables such as solar or wind power, but how it is reserved long-term and distributed piecemeal according to need?
To manage energy in our two test Active Buildings, both have electrical (battery) and thermal storage capacity. We combine energy storage with smart controls to link export and import of energy to climate predictions and grid activity. Data capture from the systems enables us to optimise the performance of systems and develop predictive control strategies for the energy distribution. Our goal is to get to a point where we choose when we import and export energy based on the carbon intensity (CI) of the grid, or energy tariffs.
There are different strategies for energy export. We can choose to export when CI is otherwise high, reducing dependence on gas or coal, and import at times when the UK's running off renewable energy. This can be complemented by sophisticated battery systems which can be charged using renewables. Our work with Swansea University perfectly captures this.
Another strategy we have tested is to charge our batteries during the day from solar energy and discharge into the university's embedded electricity network at times of high electricity consumption and when the university is on a higher tariff, for example between 17.00 and 20.00, saving the organisation money by reducing use of high tariff energy. It's led to significant savings, helping offset the initial investment in incorporating the technology.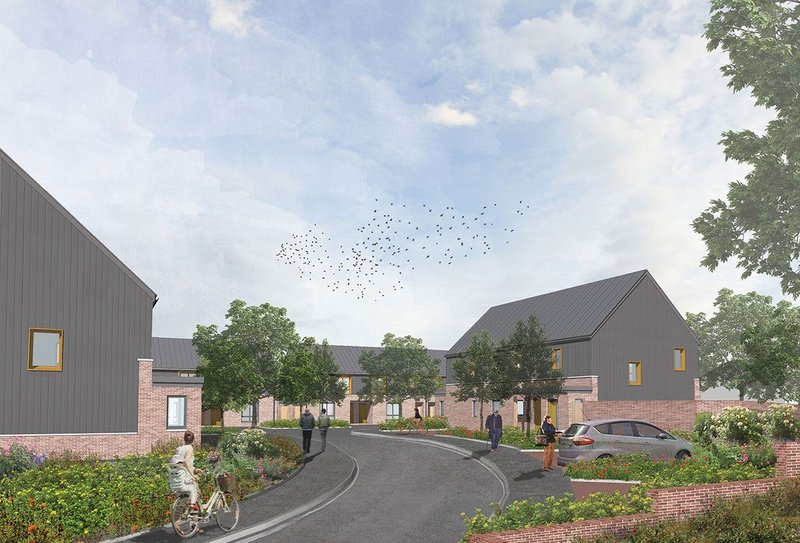 Active Housing, eight houses and eight flats by Pentan Architects.

Credit: Pentan Architects
Substantial savings
Active Buildings also offer huge potential for supporting mass electric vehicle (EV) adoption, aligning with the UK government's strategy for there to be no new petrol or diesel powered cars and vans from 2040, as part of its Road to Zero Strategy. Professor Dave Worsley, founder of SPECIFIC and the Active Building Centre, has covered 20,000 miles in his Nissan Leaf over the last 12 months, all powered by energy generated through PV panels on the buildings – effectively, free fuel.
Change will be gradual and both business and consumers will need to be incentivised by our policy makers in order to absorb the upfront costs associated with rapid internal combustion engine scrappage and electric vehicle introduction. It is easier to start with newbuilds, whether that be warehouses, schools, housing or offices, before focusing on the challenges of retrofitting existing structures.
Unfortunately, design decisions usually come down to initial capital cost, and this often stems from the client side. However, if architects are armed with all the right information and knowledge, they can educate clients about the advantages of Active Buildings.
Whether local authority clients or private developers, they need convincing that the extra upfront cost will be worth the effort in terms of the whole life of the building and its carbon footprint. It can be a tricky argument to win. Every building is different and it can be challenging to incorporate all the technology needed to create an Active Building. Further, as technology advances, systems can become redundant remarkably quickly, and a fear exists among built environment professionals of incorporating solutions which will soon become outdated.
One obvious solution is robust legislation or regulation to ensure Active solutions are considered early in the design process. Sometimes compulsion is necessary to encourage better practice.
Active Buildings are proven to help balance energy import and export, easing demand on the National Grid and directly contributing towards net zero carbon in buildings. The inclusion of two or three technologies could shift your building to playing an active role in your clients' bills and reducing its impact on climate change. Can you afford not to invest in this?
Joanna Clarke is head of design at the Active Building Centre