With the recommendations of the RIBA task force out for consultation, the competitive spirit is alive and well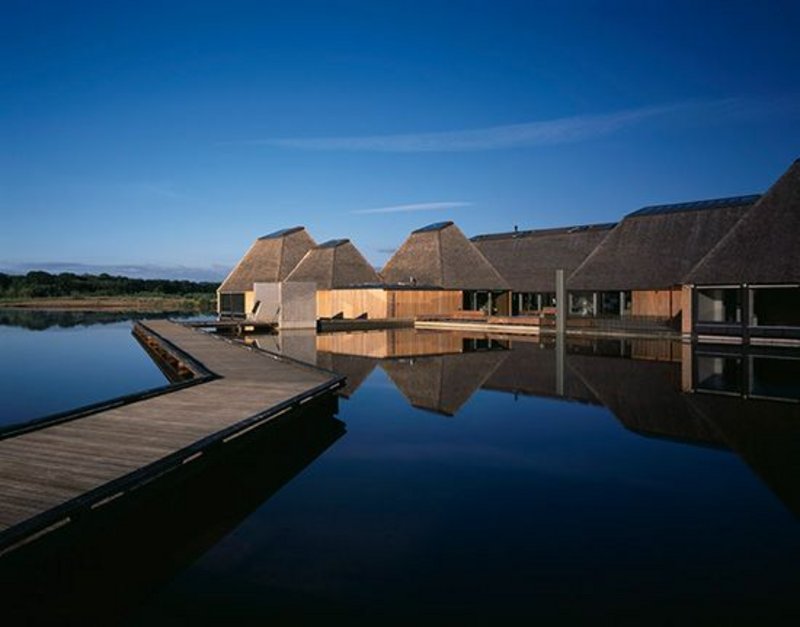 Competitions at their best: Adam Khan Architects' Brockholes, the result of an RIBA competition.

Credit: Ioana Marinescu
Taking evidence from clients, client advisers, architects and competition organisers, the newly convened Competitions Task Group set out to review the use of design competitions in the UK and the role of RIBA Competitions in driving change. The group's appraisal has culminated in a draft report and recommendations, presented to RIBA Council in June, with a further consultation phase planned over the summer. The final report will go before RIBA Council for approval in September.
Architectural competitions are, on the face of it, a good thing: they encourage research and innovation, promote public debate, and most importantly, emphasise the value of design. Among architects, however, they excite heated debate. Passionately held but polar opposite views divide the profession. The fact that competitions are deliberately high-profile – after all, publicity is one of their attractions – and subject to close scrutiny fans the flame of disagreement. The problem is that many competitions are held behind closed doors, without rules or third party scrutiny. The institute and its ­exemplary competitions service have an important role to play in promoting 'best practice' competitive selection processes, designed to give clients choice, create opportunity for architects, and reduce waste.
Competitions have an image problem: they are perceived as being just for flashy, risky showpiece projects
For clients the process offers choice, as well as benefits including early stakeholder engagement and eventually, if well-­managed, a scheme that adds considerable extra value. Yet public architectural competitions are not widely used in the UK. This is partly because of the difficulty in quantifying the worth of design. For some clients, a process that promotes design can be irrelevant – ­understandably if they value competent delivery more highly than aesthetic considerations. Other clients dislike the focus away from personal relationships and the way some competitive processes move towards anonymity and reliance on the brief. More fundamentally, though, competitions have an image problem: they are perceived as being just for flashy, risky showpiece projects.
For architects, especially younger or smaller practices, competitions are a chance to impress clients, win work, exercise their design muscles, publicise their skills, and even, perhaps, break into new sectors. However, not every architect shares this ­optimism. Since many competitions are run privately, the rules are not always as transparent as in OJEU contests, and since architects are frequently expected to work up ­ideas with the odds of winning stacked against them for no or nominal payment, competitions are viewed with some cynicism.
Problem solving
Leading the Competitions Task Group, Martin Knight of Knight Architects acknowledges the problem, but thinks it is unfair to describe them as inherent to the concept. Rather, he says, 'these are problems of process – they are all avoidable and solvable, and they can and should be fixed.'
To that end, the Task Group has drawn up a raft of recommendations – still subject to consultation – that positively endorse competitions. First and foremost is that RIBA Competitions should tighten up issues of governance and fairness by publishing its new 'best practice' standard. Clients will be required to adhere to the standard; competitors will be encouraged to think through their chances of success. RIBA Competitions will consolidate the standard with a service to 'approve' and 'promote' qualifying third-party competitions. There will be ­additional client guidance (including a DIY option), a new client mentoring service for inexperienced clients, and in the longer term, a promotional campaign targeting clients in the public and charitable sectors.
Knight is optimistic about the opportunity for architects and the value of the investment needed to follow through on the recommendations, with RIBA Competitions as the delivery vehicle. He imagines a future where most public spending on buildings – including what he calls the 'beautiful ordinary' – is competition-led, with architects at the fore, and where 'clients are offered creative choice; architects have valuable opportunities; and the waste inherent in current practice is minimised'.
With the 'RIBA for Clients' initiative under way and building on the Plan of Work 2013's new 'Work Stage 0: Strategic Definition', the report's findings are likely to make interesting reading.