2150 investment fund aims to trigger a fundamental change from piecemeal to holistic sustainable design approaches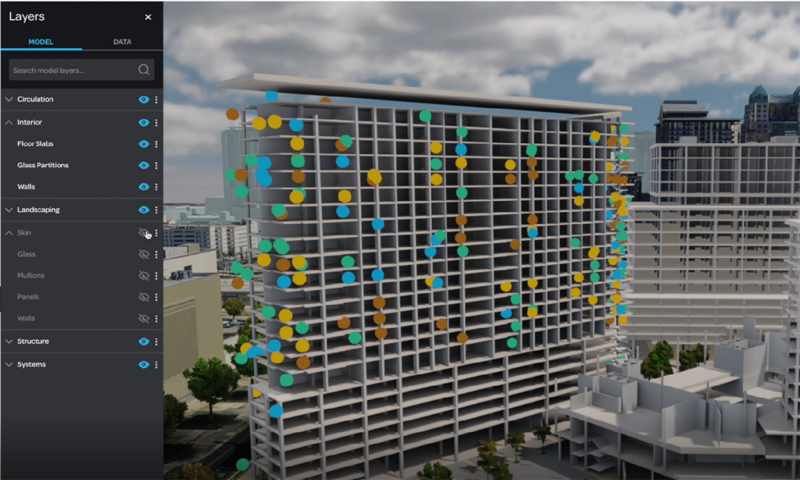 CityZenith's SmartWorldOS digital twin platform is designed to help cities become carbon neutral

Credit: Cityzenith/ SmartWorldOS
Architects with innovative ideas on how to decarbonise cities are being invited to apply for funding from a major new EU scheme.
The €200 million venture capital fund, 2150, is open to start-up companies developing sustainable technologies with an urban focus and will consider any innovation from 'injecting carbon dioxide into concrete to monitoring energy use in buildings'.
Based across London, Copenhagen and Berlin, it aims to give a jump start to systemic changes required to reach international climate targets. Successful innovations will be taken up by construction firms and city planners to boost the environmental and climate intelligence of cities across Europe.
An advisory board headed up by Richard Florida, an urbanist and academic who was chief sustainability officer to the Obama administration, will assess the applications. Innovative construction materials and algorithms that make buildings more efficient to manage will be prioritised.
The fund is being supported by architect Michael Jansen, whose firm Cityzenith recently launched SmartWorldOS, a digital twin 3D modelling platform designed to visualise and co-ordinate how to transform cities to fight climate change.
Jansen told RIBAJ: 'The climate change problem requires innovation across the board – not just with new products that, for example, more efficiently extract carbon from the atmosphere, but new software platform products that aggregate information at a massive scale, analyse it, and tell us how to better design and run our buildings and cities ...Many new climate-focused funds are rallying to the cause, helping proliferate the narrative. The market's renewed emphasis on developing technologies that address climate change and improve resilience has certainly helped Cityzenith raise capital.'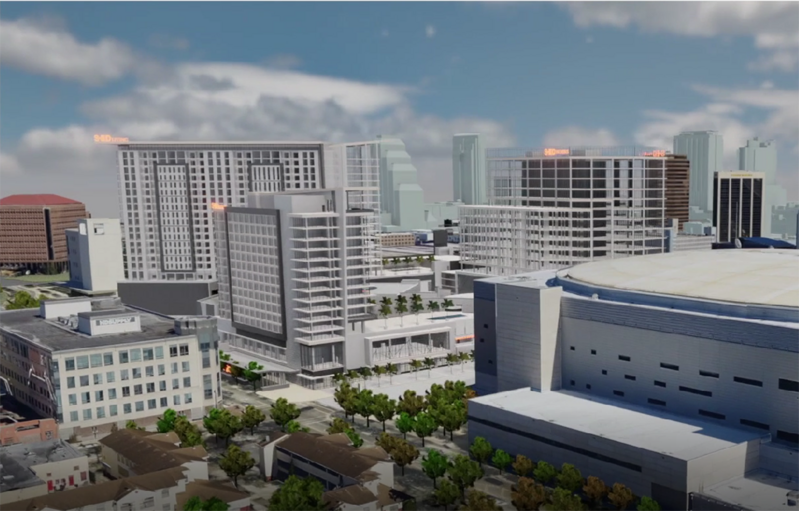 Start-ups developing city-focused digital tools, like SmartWorldOS, could benefit from 2150 funding.

Credit: Cityzenith/ SmartWorldOS
The 2150 project comes on the back of a recent surge of investment in sustainability and action focused on climate change. Banks and corporations issued a record $300bn of green bonds in 2020, an increase of around 30 per cent on 2019, while the EU committed €1tn to net-zero projects last year.
'A lot of investors want to know how they can help fix the world's problems; climate change is an attractive subject for many with those ambitions,' said Jansen. 'The United States re-joining the Paris treaty, and the decision by the US and its allies to implement aggressive carbon reduction goals, indicate that the market for products and services that help people, businesses and governments achieve carbon neutrality will grow for many years to come and in several directions. This creates an ocean of opportunities for CleanTech and other green investors.'
UNHabitat says that cities produce more than 70% of the earth's greenhouse gases, while the world's 100 biggest urban carbon-emitters alone produce 18% of them, according to the World Economic Forum.