3D and VR promise less waste in office construction through earlier identification of design issues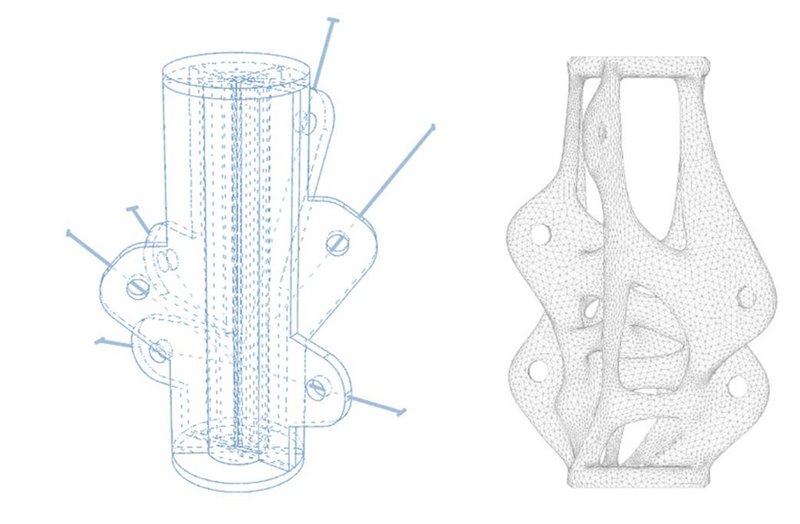 Arup's research showed how the weight and resulting cost of steel structural components can be reduced significantly through additive manufacturing.
The report, Virtual Reality and 3D Printing – Reducing waste in office construction through new technology, concludes that immersive VR environments – experienced on headsets such as Oculus Rift or HTC Vive – can reduce design waste by enabling faster decision-making to reduce overall timescales by identifying design issues and changes before construction begins.
The ability to place multiple users simultaneously in the same model could expedite co-ordination and collaboration, states the report. For example, design meetings could be held around a virtual model with each user able to freely walk around and interrogate any part of the design.
Virtual mock-ups of offices could help cut material waste by helping tenants visualise what a space will look like without the need to install Category A fit-outs, typical of many large-scale commercial developments.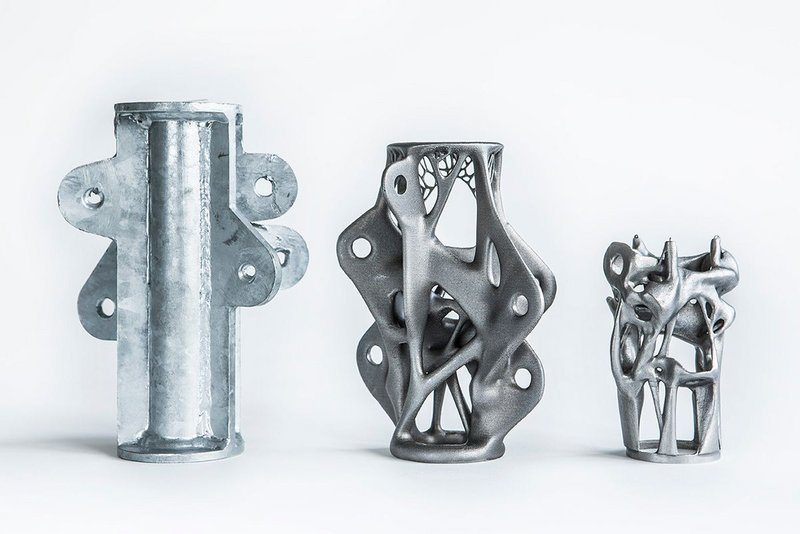 Reducing weight and waste.
Arup carried out the report on behalf of the British Council of Offices. It was guided by a series of interviews and workshops with key developers, designers, contractors and occupiers in the office sector.
Co-author Dan Dale of Arup told RIBAJ: 'Developers often fit out floors with raised floors, suspended ceilings, preliminary lighting and services to enable a prospective tenant to understand what a space will be like to inhabit. The tenant then often moves in and replaces everything with their own materials and specifications, and the old materials go in the skip.'
The study predicts that 3D printing will make 'huge strides' in waste reduction by enabling zero material waste in production, a reduction in transportation time and cost, when parts are printed on site, and a reduction in overall labour time, cost and energy consumption.
Dale commented: '3D printing has a massive potential to reduce material waste in ways we can easily quantify. Arup's research into metal 3D printing has shown it is possible to print structural components with less material, which helps reduce the overall weight of structures and the amount of material required in foundations.'
In Arup's redevelopment project of the Grote Marktstraat in The Hague, reducing the weight of structural nodes cut tension and compression forces in the cables and struts by 20%.
Dale also points to construction firms like Laing O'Rourke using 3D prints and moulds to cast parts, for a greater accuracy and the cheaper and faster production of bespoke parts.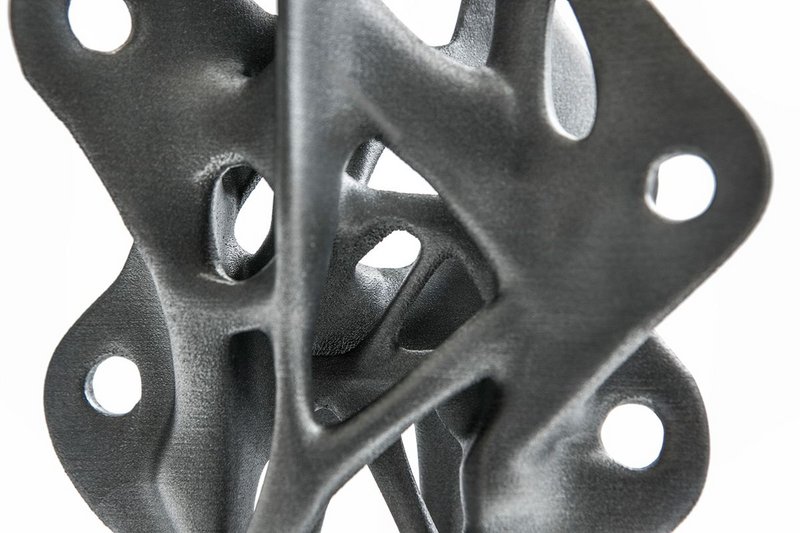 And in close up.

Credit: David fotographie
However, the report identifies limitations with the technology.
Widespread 3D printing could turn conventional construction methodology on its head and drive a very different form of procurement. And although entire buildings have been 3D printed in China, the UK does not yet have the quality assurance and standards required under British legislation.
VR and 3D printing will be important factors in a rethink of how we design, procure and construct buildings in the future, says the report, and will help the industry meet ambitious targets set out in the government's Construction 2025 strategy.
---