The DI-NOC range of self-adhesive vinyl film from 3M can transform multiple indoor and outdoor surfaces - and now offers specifiers hundreds more designs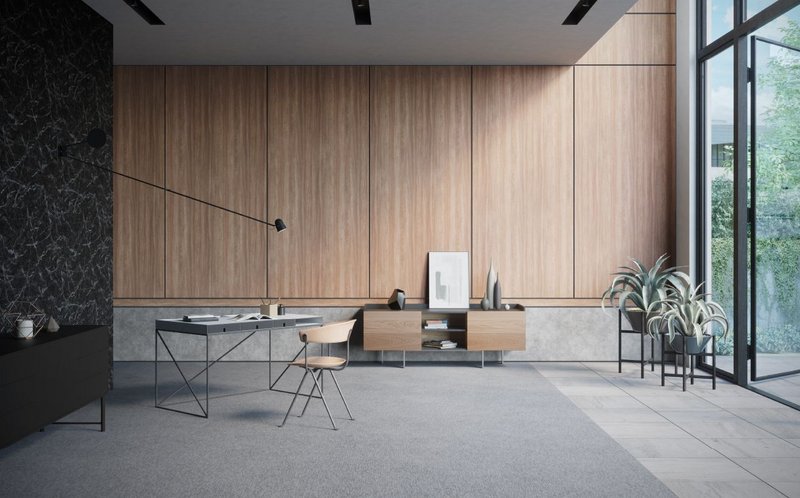 Lightweight and self-adhering, DI-NOC allows designers to create a whole new look, quickly and affordably with designs that accurately mimic natural materials.
Manufacturer 3M has added hundreds of new designs to its architectural finishes range DI-NOC.
DI-NOC is a decorative, self-adhesive vinyl film sold on a roll that can be applied to a range of smooth and rough surfaces. The new designs reflect the increasing demand for ultra-matt finishes and mimic wood grains, natural stone patterns, metallic finishes, rich fabrics and leather looks. They include solid colours, too.
All products in the DI-NOC architectural finishes range can be used for everything from updating furniture and covering interior and exterior walls to creating architectural focal points. All products are bubble-free, abrasion resistant and are sold in 1.22m x 25m rolls. Some designs are also weather resistant and durable enough for external applications, including shop fronts, awnings, pillars and signs.
3M combines science and creativity to make architectural finishes that give the ultimate appearance and performance.