Neil Thomas of Atelier One is inspired by the beauty and elegance of the Gateshead Millennium Bridge, designed by Wilkinson Eyre and engineered by Gifford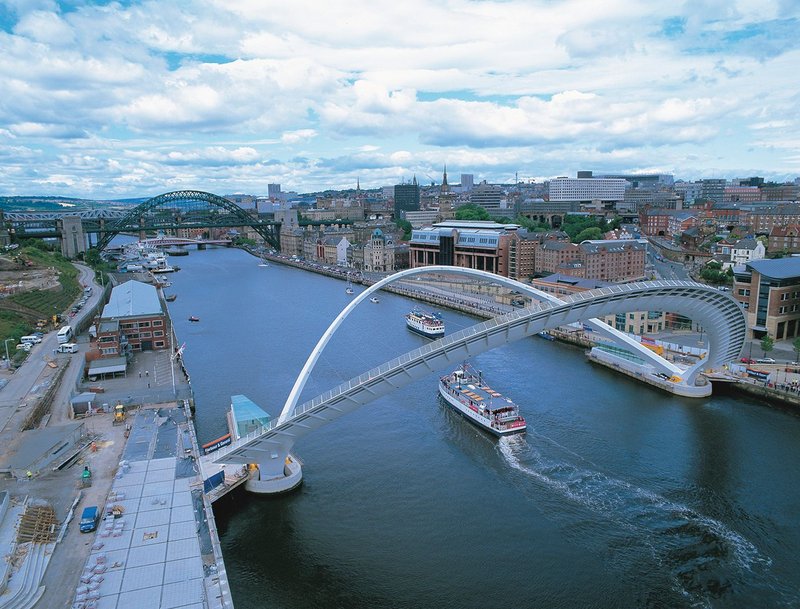 The bridge deck rotates up to allow large river traffic to pass beneath.

Credit: Graeme Peacock
I walked across this bridge many times while working on the Baltic Centre for Contemporary Art in Gateshead. When closed, it is quite spectacular, and a beautifully balanced piece of engineering. However nothing prepares you for the surprise when the bridge begins to rotate.
Jim Eyre's explanation of its genesis is ridiculously simple. When closed, the bridge was required to be 4.5m above the Tyne's spring level, allowing small traffic. A direct connection between each quayside would be too steep. However he realised that curving the deck in plan could achieve the length required to produce a shallower incline.
Here was the stroke of genius. He noticed that the bend of the deck to form the necessary curve was now 25m – the exact dimension that was required for clearance for large river traffic when the bridge was open. By simply rotating the horizontal deck, an arch structure to suspend the deck became obvious.
The complex steel arch, made by Watson's of Bolton [now Severfield (UK)], uses a varying kite section to alter the perception of the solidity of the arch. The entire structure was transported by floating crane on the Tyne and installed in one piece.
Truly a work of genius.
---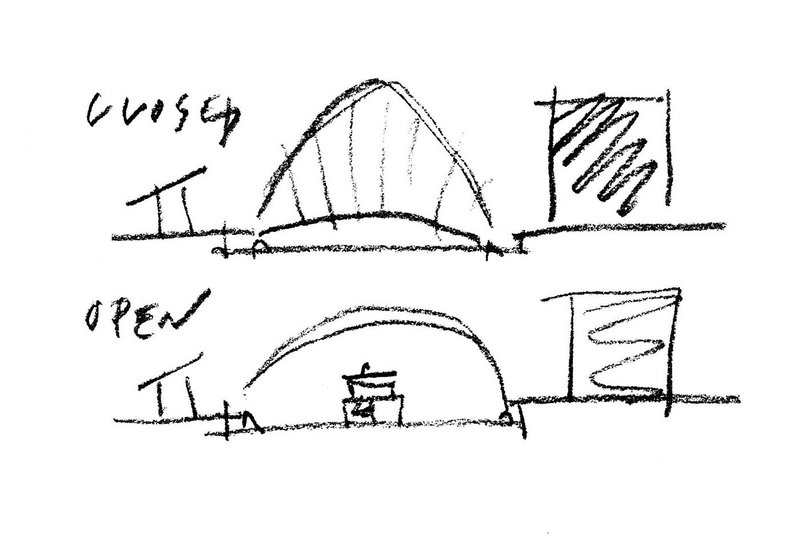 Jim Eyre's sketch shows the concept for the footbridge in open and closed form.

Credit: Wilkinson Eyre Architects