Renamed and rebranded from Linear Building Ideas, 2015 saw doorset solutions manufacturer Selo celebrate several landmark developments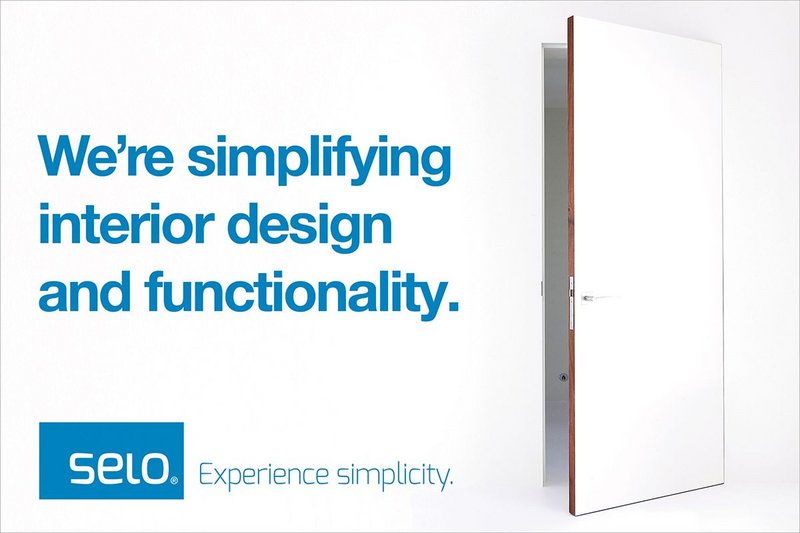 Selo brand promise · Credit: Selo
Previously known as Linear Building Ideas, Selo has had a transformative year. With a comprehensive rebranding to become Selo – 'Experience simplicity' – to simplify processes and provide clarity for customers, the team relocated to its new 10,000 sq ft headquarters in Houghton Regis, Bedfordshire, to facilitate growth and deliver products to customers faster. Every challenge has represented an opportunity for growth, and Selo continues to seek challenges as a matter of course.
Selo tackles pitfalls of the door industry
As part of ongoing research and development, the Selo team has paid keen attention to customer feedback and noted how the industry views and uses its products. 'We have readily taken this input on board to modify our offering accordingly and take our service to the next level,' says managing director Hans Purdom.
The team's drive to achieve perfection means they look for further ways to tackle any problems customers have to contend with. 'We are concerned about the challenges, frustrations and complications that the door industry presents to our market,' says Purdom. 'We'll be addressing these and simplifying the way we work with customers to improve their experience of our industry.'
In the past year, Selo was proud to contribute to a number of prestigious developments, including the South Bank Tower, One Tower Bridge and the Canaletto Tower. The vast range of projects that Selo undertakes all have the same key requirements – to provide seamless modern interiors that have safe, convenient facilities and promote the feeling of spaciousness. Recent commissions have become local architectural highlights, reinventing and reimagining settings for homes and offices.
A 1950s office tower reinvented
Selo's pocket sliding doors, concealed-frame doorsets and riser doors are selected to achieve a pristine finish in commercial, office and residential interiors. The sleek appearance of the Quadra riser design helped to facilitate the transformation of one of the oldest office towers in London: 20 Eastbourne Terrace, near Paddington Station, London. This 18-storey tower, dating from the 1950s, now offers Grade A office space over 91,800 sq ft, with floor-to-ceiling windows and glossy finishes.
The owners of this property preferred the word 'reinvention' to 'redevelopment' when describing this project, emphasising that the building had been reinvented from the inside out – a more sustainable way of working than tearing things down and starting again.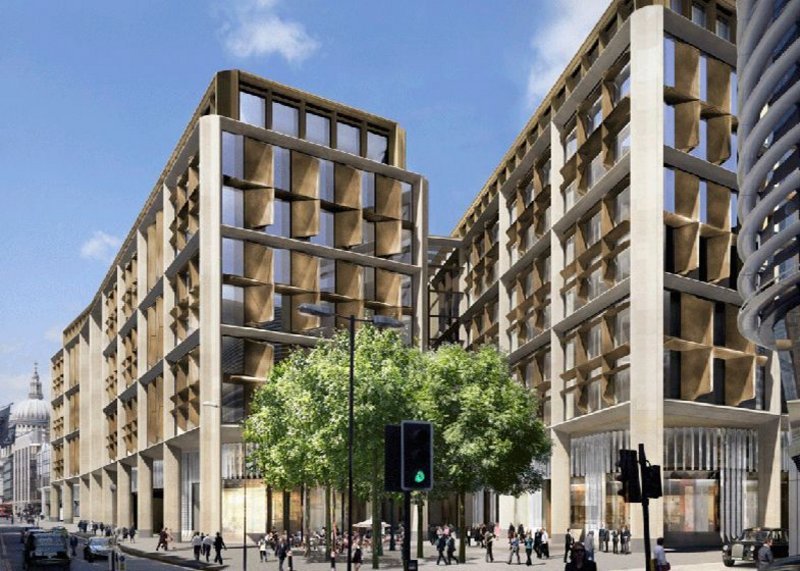 Bloomberg UK headquarters · Credit: dezeen.com
A premier headquarters for a media giant
From the reinvention of an office tower to the creation of a £300 million headquarters for US media group Bloomberg designed by Foster + Partners, each project presents an opportunity to address unique needs. The requirements of the Bloomberg building design meant that the Quadra riser doors needed to be very large – 1,000 x 2,900mm – to allow large plant access into the building. Specific testing was carried out to achieve the necessary fire rating. The staff are set to move into the new headquarters in Walbrook Square in the City of London in February 2016.
Sleek designs for apartment life
With quality accommodation in high demand, apartments increasingly use innovative design to overcome space constraints. The new Aldgate Place development in Whitechapel Street was designed by Allies & Morrison to offer the best of city living and encourage a feeling of community with its landscaped gardens and pedestrianised streets. Barratt Homes selected Selo's Enigma pocket sliding doors to make the most of each room's space in addition to specifying the Quadra system to conceal riser doors.
At the higher end of the property spectrum, One Tower Bridge, created by Conran + Partners for Berkeley Homes, offers accommodation in nine diverse buildings with distinctive interiors. Selo's minimalist Enigma pocket sliding doors were one of the high-specification details chosen to create a seamless, luxury finish.
Looking ahead to 2016
The Selo team is anticipating many more key developments in the year ahead, with a number of exciting projects planned. For example, the Selo riser door range will expand with the launch of an AOV (Automatic Opening Vent) package, plus other exciting developments.
As apartment projects are on the increase, Selo will be taking the opportunity to promote the concealed-frame doorset range which assists developers in providing appealing, contemporary homes with cutting-edge elements.
Customers can also look forward to visiting the new showroom at the Selo headquarters to see products in-situ as well as take a tour of the factory to see how they are manufactured.
For more information and technical support visit: www.selo-uk.com
Contact:
0845 054 6327
---