Gerflor's Taralay Premium range combines stunning designs with durability in high traffic areas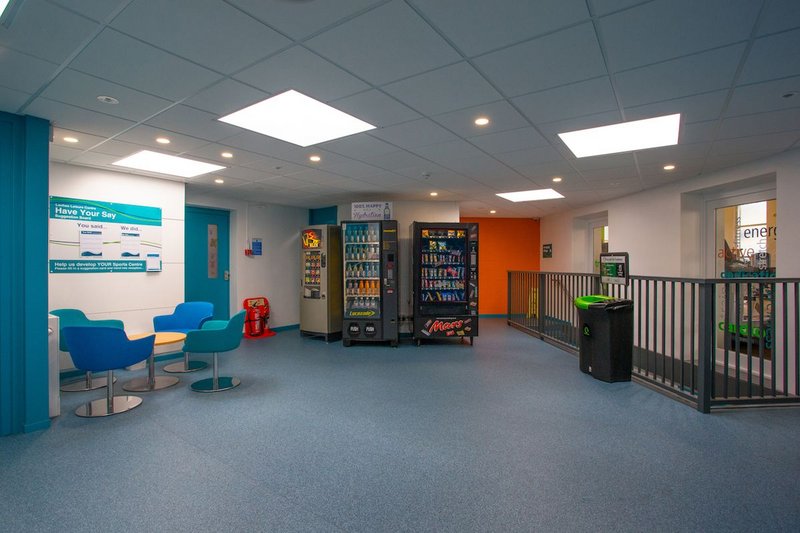 Lochee Swim & Sports Centre, Dundee
The Taralay Premium flooring range from Gerflor delivers on a host of fronts. It's an 'absorbing' story that definitely has its 'quiet' moments.
As a high-quality multilayer flooring suitable for high traffic areas, Taralay Premium Comfort offers excellent acoustic and shock absorption properties, while Taralay Premium Compact is ideal for bearing static and moving loads. It's a double act that's hard to follow.
Between them, Taralay Premium Comfort and Compact provide the answer for heavy traffic areas across a raft of market sectors. Gerfor not only offers stunning designs, but the levels of comfort and safety that every designer and architect requires.
The design freedom of the range enables designers and customers to build their own unique projects. In a demanding world where designers and architects want only the best for their clients, Gerflor's Taralay Premium range scores top marks.
Making products that combine beauty with the leading-edge technical quality needed to deliver safety is never easy, but it's a task that Gerflor has excelled at over the years. The Taralay Premium range is a popular choice for architects and specifiers across a swathe of contract applications.
Taralay Premium Comfort provides the perfect solution for heavy traffic areas with a wear layer of 1mm and has no filler for outstanding abrasion and scratch resistance. Delivering high acoustic performance (16dB), it has an indentation resistance to 0.06mm. The product has a double glass fibre grid plus VHD foam backing, comes with the Protecsol 2 surface treatment for easy maintenance and is 100% recyclable. Taralay Premium Comfort has phenomenal staying power in that the design remains within the whole thickness of the wear layer. So, a great-looking flooring and durable too.
When Lochee Swim & Sports Centre in Dundee needed flooring for its main reception area, Gerflor's Taralay Premium Compact in Metallica was specified, providing excellent resistance to static and dynamic loads. Chris Long, managing director from the contractor, Longs Flooring Ltd, comments: 'We use Gerflor products a lot and would have absolutely no qualms in ordering their products again. In our line of work, it's all about supplying quality and that's exactly what Gerflor provide.'
Taralay Premium Compact provides excellent resistance to static and dynamic loads, delivering a big, bold solution for areas of continual heavy traffic usage.
It has quick indentation recovery (0.02mm) and superb dimensional stability with minimal rucking when heavy objects are wheeled across the surface.
This multi-layered vinyl flooring has a long-lasting appearance through the incorporation of densely pressed colour chips in the wear layer. It is treated with the new and improved Protecsol 2 surface treatment with extreme stain resistance and a matt finish, so no polish is required for the entire lifetime of the product, reducing maintenance costs.
Gerflor also offers My Taralay, an unrivalled design service offering 400,000 colour combinations of the Taralay Premium range.