Gerflor has taken a bold step in rebranding and re-organising its LVT range, producing some stunningly attractive new colours, designs, effects and formats. It's been a design journey that seems to have paid huge dividends.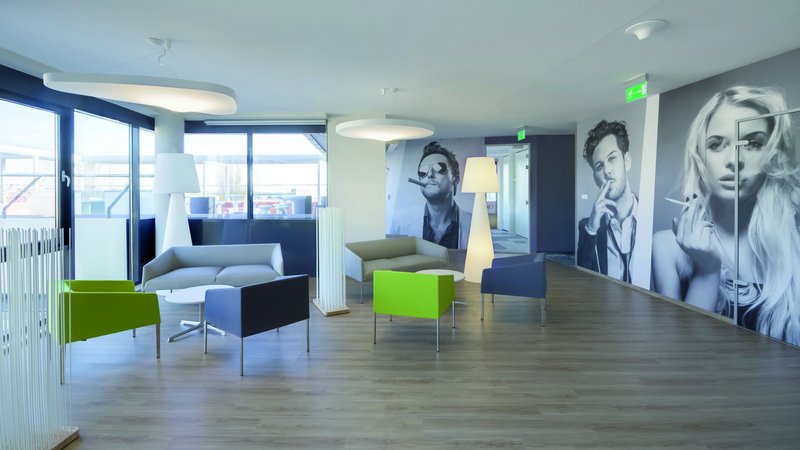 International vinyl flooring and interiors specialist Gerflor has refreshed its popular LVT Creation & Insight ranges and has also re-branded the collections. The ranges provide cutting-edge and design-led solutions for most contract applications.
These sophisticated ranges offer a brand new palette of realistic wood and mineral finishes in tile and plank formats, with beveled edges. In addition to this, the looselay CLIC System's unique vertical interlocking format allows this product to be laid quickly over most existing surfaces, with no need to close premises during refurbishments saving customers time and money. Perfect for the retail, hotel, hospitality, administration, leisure or domestic sectors.
Contemporary, modern, stylish designs are available as well as the more traditional colourways to cover the needs of all customers.The change is both very apparent and hugely relevant, delivering a broader scale of choice.
The Creation and Insight ranges have now not only morphed into Creation 70 and Creation 55 collections but they also encapsulate all of Gerflor's installation systems by embracing the Dry Back (glued), the Interlocking system (CLIC) and the looselay X'Press products.
Nav Dhillon, Marketing Manager, Gerflor, said, ''This rebranding exercise has enabled us to enrich an already popular range and has also delivered some fabulous brand new additions which we believe our customers will really love''.
Gerflor has also made a smart step to reorganise the ranges, integrating common designs between Dry Back, CLIC System and X'Press, whilst adding brand new designs for the CLIC system in tiles and XL plank formats, together with adding increased X'Press solutions.
The Creation 70 & Creation 55 ranges are also 100% recyclable, REACH compliant and are treated with PUR+ surface treatment, providing excellent cleaning characteristics and improved resistance to scratching.
Learn more about Gerflor's innovative ranges visit gerflor.co.uk, call 01926 622600 or email contractuk@gerflor.com