The focus of sustainability within the built environment has moved on and is no longer simply a discussion of environmental or energy efficiency credentials; it now includes personal well-being too.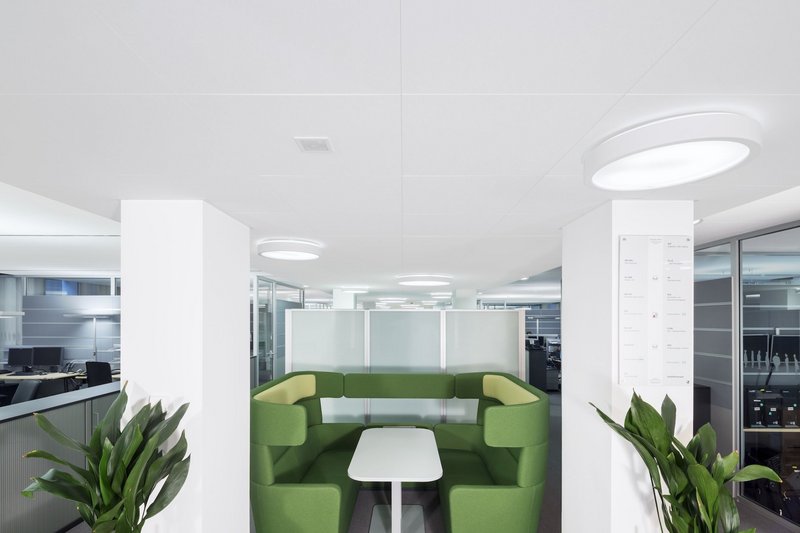 When comparing different products sustainability is a topic that can confuse. There are increasing amounts of products that are able to claim a good environmental performance, but much of this relates to how the product is produced, the raw materials used and its lifetime costs. Although these three elements are still key, helping to improve a building occupants' environment in terms of well-being is just as significant, as this can contribute to a more productive, healthier space. Acoustic design plays an important role in this.
Let's take hospitals as an example. It's well understood that good sleep is crucial to the success of any healthcare treatment, as our bodies do most of their healing while we sleep. Hearing is one sense that never sleeps so intelligent acoustic design to reduce the spread of noise is key; creating a calm space also helps to lower blood pressure and stress for both patients and staff, leading to happier people, potentially fewer mistakes and sustaining an improved quality of care.
Similarly, the well-being of occupants in offices can also be affected by acoustics. With open-plan design now the dominant office design, it is interesting to note that it's estimated that workers lose as much as 24 days productivity a year because of unwanted noise. Well-designed acoustics enhance clear communication by preventing the propagation of unwanted sound it so that occupants hear only what they need to. This ultimately increases comfort and performance levels, helping to deliver sustainable business growth. With people representing up to 90% of an organisation's costs, their well-being should be a key consideration in assessing the long-term success of a project.
At Ecophon, reducing the environmental impact of its products at every stage has been an important focus. As a result, the company has been able to reduce CO2 emissions, develop new eco-friendly materials and will soon implement the recycling of used panels, while also improving acoustic performance to help create healthier, happier indoor environments. Occupants can also be rest assured that the materials added to the spaces they inhabit were manufactured responsibly, using recycled materials and renewable energy where possible to further reduce the impact of production on the environment
Whatever the type of environment delivered, when it comes to sustainability it is clear that any success goes much deeper than just the 'green' credentials of the products used. Although using sustainable materials is important, considering a product's effect on people's well-being should be a top priority too as this contributes considerably to the long-term success of any building.
For more information on Ecophon, please visit www.ecophon.com