The acoustic properties of a building are even more critical when you're housing an iconic institution, synonymous with delivering words and music to listeners across the world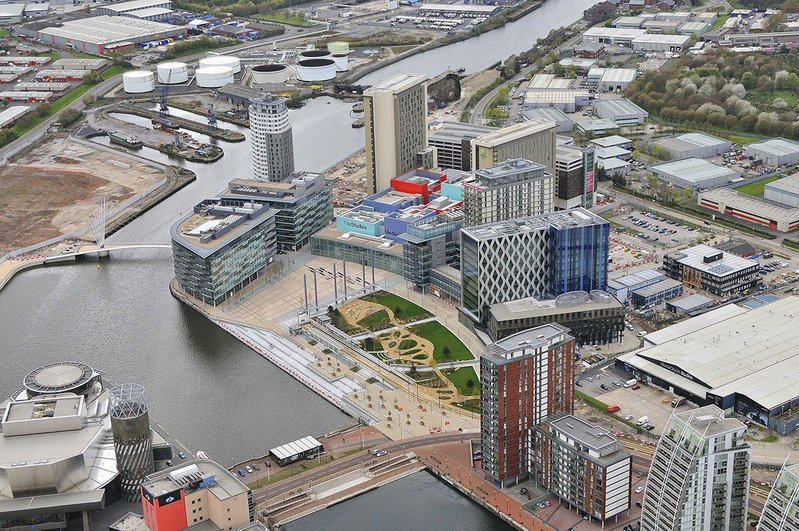 The solution Saint-Gobain specified for Manchester's Media City, has succeeded in creating a state-of-the-art media centre, with acoustic, thermal and sustainability credentials, which meet the BBC's high performance standards.
Overlooking The Lowry and Imperial War Museum on
 the banks of the Manchester Ship Canal, the BBC's landmark Media City is Europe's biggest dedicated media centre and has become the new home for the BBC in the north. Brands across the Saint-Gobain business worked together to supply a holistic approach to building design for the facility, which houses TV and radio stations, as well as a mix of commercial and residential areas.
In order to make the building iconic on the inside and out, Saint-Gobain needed to consider how different solutions would work together to create a thermally efficient and sustainable environment above and beyond Building Regulations. Most importantly, the building also had to deliver acoustic performance that could speak for itself and continue to provide acoustic comfort for occupiers even as technology evolves.
Creating a building with advanced acoustic properties isn't just about the products installed, it's also about the interrelation between individual building aspects and how they work together to deliver an environment that is more than fit for purpose; one that allows users true comfort and the ability to excel in their work.
The solution installed by Saint-Gobain at Media City provides exceptional audio comfort through acoustic sound insulation exceeding noise regulation levels by +3dB, as well as acoustic absorption, and systems that provide speech clarity and intelligibility, negating issues with harmonious resonance ensuring noise does not travel through the building.
A range of building materials were used on this iconic project to improve audio comfort, including GypLyner IWL system, GypWall classic and quiet partition system and Gyroc SoundBloc and DuraLine all from British Gypsum. In addition, absorbing materials with low acoustic transmission were also specified, including Isover's Acoustic Partition Roll and Focus Dg, Solo, Focus Ds and Texona wall panels from Ecophon.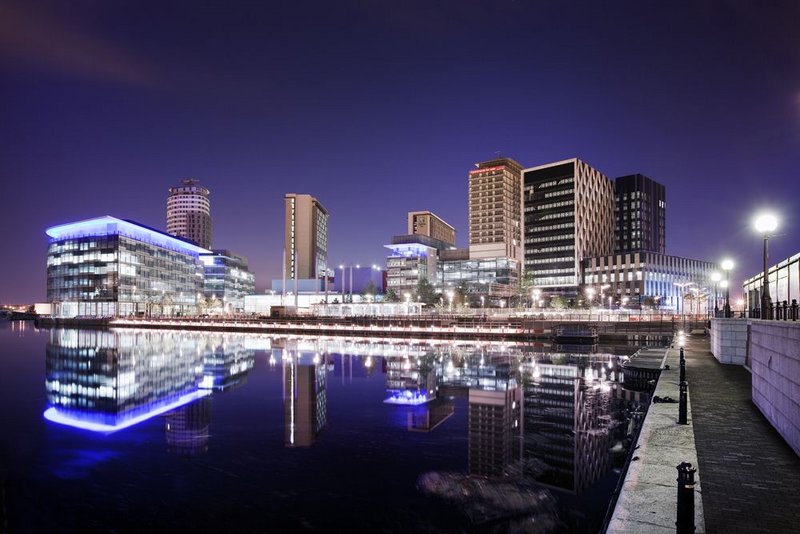 The specification was completed with the Ensign above ground drainage system from Saint-Gobain PAM. The only drainage system tested to a kitemark approved BS EN 877, Ensign supplied Media City with a fit-and-forget system, which outperforms all rival materials. The durable properties and longevity associated with cast iron helps to meet the BBC's robust sustainability targets.
Saint-Gobain recognises that the built environment is undergoing a revolution as the demand for buildings to perform more efficiently, reducing their impact on the planet and providing comfortable, efficient places for people to live, work and play becomes greater. Media City is an example of a building at the forefront of this revolution.
For more information and technical support visit: www.saint-gobain.co.uk
Contact:
02476 560700
---